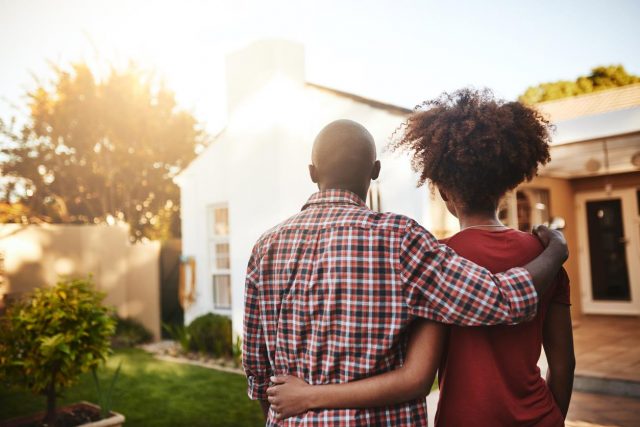 Buying a house somewhere in the countryside – or an apartment or a small house in the city area? This is a dilemma for many of those who decide to buy or sell real estate. Both choices usually require equal financial effort. Depending on the capabilities, desires, or priorities – both purchases can be a good choice. But what about when you want to sell a property? What if your job and responsibilities force you to replace your beautiful farmhouse in the countryside with the hectic pace of the city? The fact is – sometimes life circumstances can make you take such a step. That's why you need to know how to be a good trader. Therefore, we offer you 5 value-boosting tips for selling a property. We hope you will be satisfied with the price you can achieve.
Buying Or Selling Real Estate – Important Life Decisions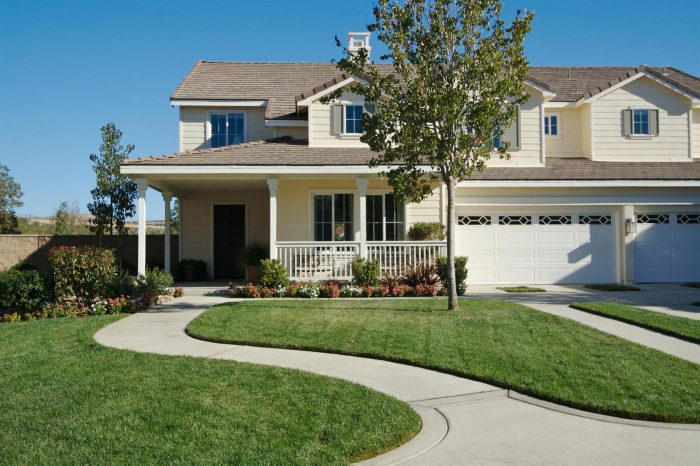 In the initial phase of making one of the most important life decisions, such as resolving the housing issue – many are faced with the dilemma of whether to choose a country house or a city residential building apartment. As with most difficult decisions, it is always helpful to compare the positive and negative traits of each of these options. One thing is for sure, in recent times, and especially after the appearance of the coronavirus – people are more inclined to flee to the countryside and enjoy modern 'farming' life.
While spacious houses are becoming more of a thing, another trend is that people are buying small homes, outside of the cities. According to Absolute Tiny Houses, home buyers want to save as much money as possible, which gives them a certain freedom. While you will not have a lot of room inside, you don't have to burden yourself with it. All the money you save, that would initially go into homes, you can spend on travel or something else.
Although we thought that the new circumstances would slow down the real estate market – that is not the case. Moreover, we can say that the craze for buying houses not only does not subside – but becomes even bigger. For those a little more affluent, there are apartments in luxury city districts. However, there are more and more of those who opt for a quiet and simple 'farmer' life. Most people choose according to their wishes, but also their finances.
How To Cash In A Countryside Property?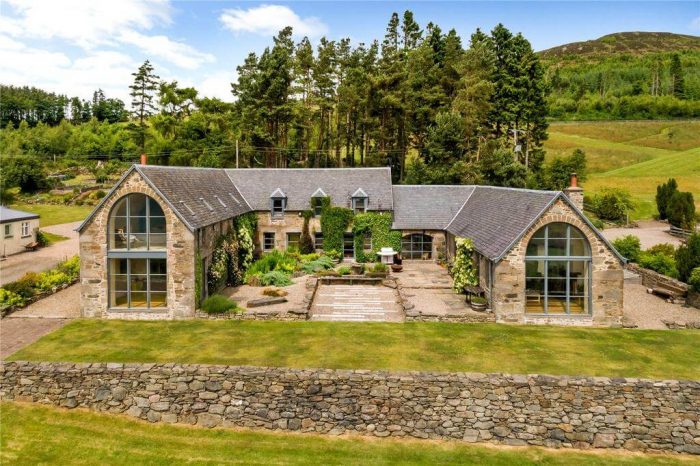 To successfully sell your property in the countryside, you must first inquire about prices in certain locations. Also, the price largely depends on whether your house is of newer or older construction. You must also consider the square footage, house equipment – and whether it is renovated or not. The price also depends on the 'near-to' location. That refers to whether it is located near one of the larger cities – or near a smaller town. If you want to cash in on your property better, you can renovate it before the sale. It may be enough to just refresh and repaint the walls, and if necessary – you can replace a piece of furniture, white goods, or renovate the space. That way, you can certainly increase the price when selling. Agents believe that if the house is nicely furnished and equipped, painted, and has a lot of light – the buyer will like it better, even if it is in a worse location.
How To Boost The Value Of Your Real Estate?
If you intend to sell an apartment or a house, use some of these tricks, which, as real estate agents claim – will certainly increase the value of your property.
1. "Make-Up" Your House
Perhaps the most difficult task. Tidy up and remove everything superfluous. Souvenirs, children's toys – these are things that you have become accustomed to and you do not pay attention to. However, they take away the visibility of the space. The essence is to present the ambiance to its full potential. It is often said that people do not buy a house – but premises. Therefore, you need to show them their functionality and capabilities, and that is increasingly difficult if space is overloaded. Make sure you include outside your house as well, for example, hide your bins away in an attractive wood store. See here and learn more about this topic!.
2. Make Some Minor Changes
On the other hand, if necessary – make some alterations, such as painting, replacing lighting, or installing new doors. According to bifolddoorsuk.com – an investment like the one in buying aluminum sliding doors can pay off many times over. This investment first changes the impression of your house because it gives a feeling of more space. Also, invest in good lighting, as this is important for buyers who may want to see your house better.
Certainly, it is best when as much natural light as possible reaches the room – but good artificial lighting can do wonders for your home. Of course – no matter how much we hate painting – it is one of the cheaper and more effective tricks to make the house look refreshed. Remember that traces of your time in the house should not be too visible – and the walls are the ones that suffer the most. Therefore, paint it and choose some soothing, unobtrusive colors that evoke purity.
3. Do Not Neglect The Importance Of The Kitchen And Bathroom
It is known that these two rooms require the most money during the renovation – but the degree of arrangement/dilapidation of the house is most easily recognized by them. Choose one segment that will be most optimal for improvement. If your sink is in a decent condition, you can "get away" with changing the faucet and put a more modern one. Installing new elements is a big step, so you can try changing the handles on the drawers.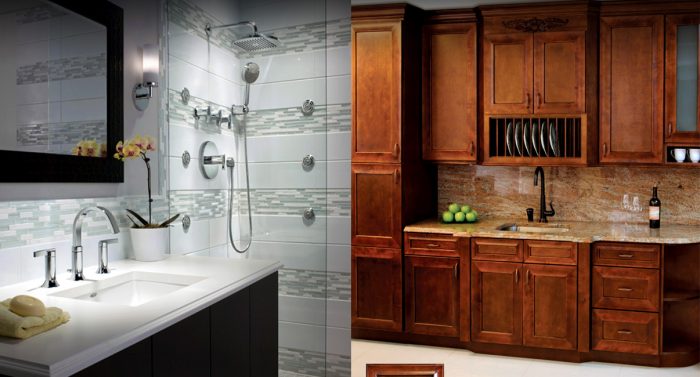 You can also refresh the elements by repainting or decoupage. As for the flooring – laminate is a great solution, because it is cost-effective, and it can be installed and maintained without any problems. According to Reeves Remodeling, you should always pay attention to the toilets in the bathroom. Is the toilet worn out, or does the tub need enameling? Replace mats, mirror stand, soap dish, or towel rails. You don't have to decide to change the tiles right away. Sometimes, effective little things are enough to freshen up space!
4. Put Yourself In The Buyer's Position
Most of the people interested in your property will want to visit it in peace as neutral territory. That means that it would be ideal for you to stay aside. Be there for all questions and doubts, but do not be pushy. Accept potential objections – if the potential buyer doesn't like something, do not take it personally, but try to find the optimal solution.
We know that it is not pleasant to just let a stranger into your home – so it is necessary to have confidence in the chosen agent and to keep in mind that every meeting is an investment in your favor. In this regard, the agent must be well acquainted with you and the property you are advertising. The worst thing that can happen is that the agent does not know how to answer questions about the house, or to hide or fabricate facts.
5. Hire A Real Estate Agency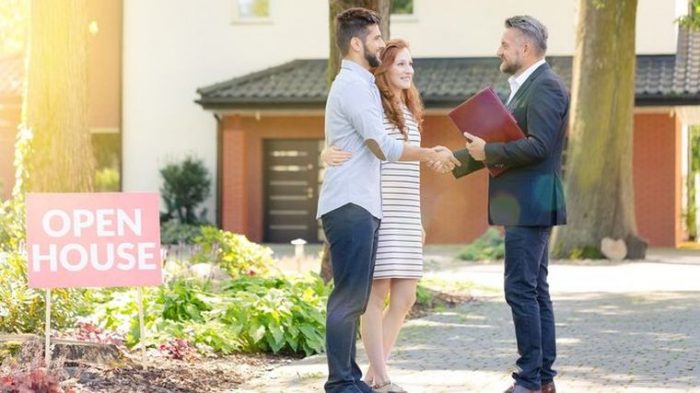 In addition to providing you with legal certainty, taking care to protect you through all stages of the sale – the real estate agent thinks and conducts negotiations on your behalf. It is a guarantee that no one "from the street" will enter your house – and that only serious buyers will come into consideration. Price is undoubtedly the biggest stumbling block in agreements, and you must have a professional on your side who knows the market and the supply-demand relationship well.