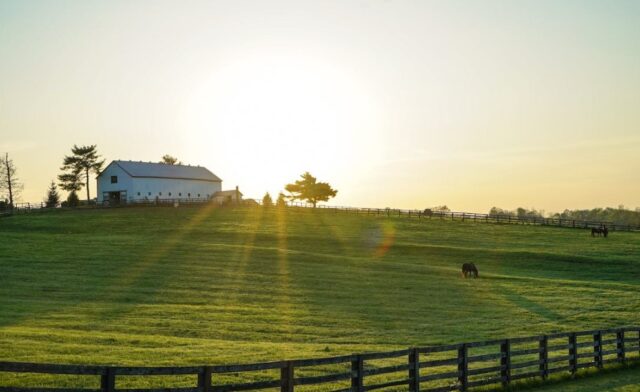 Do you ever dream of open green fields, a calm environment, and clean, fresh air? There's nothing more serene and comforting than living a simple life in a peaceful countryside away from the hustle and bustle of big cities. This is especially true for people who want to spend their life free from the stresses of everyday living in densely populated cities like Miami.
Despite Miami's reputation for its luxury lifestyle and modern living, not everyone finds inspiration in the glitz and glamour of the urban city. If you're weary of the high-rises and relentless pace of life in Miami, it's natural for you to consider a move to the countryside.
However, this important decision takes more than just packing, boxing and changing your address. You need to understand the nuances of rural living and be prepared for the challenges of moving away from the main cities. If this is your first time moving to the countryside, this comprehensive guide is for you! Continue reading to discover some fundamental aspects of moving to the countryside and find out some easy tips and tricks to ensure a smooth and successful move.
1. Hire a Credible Moving Company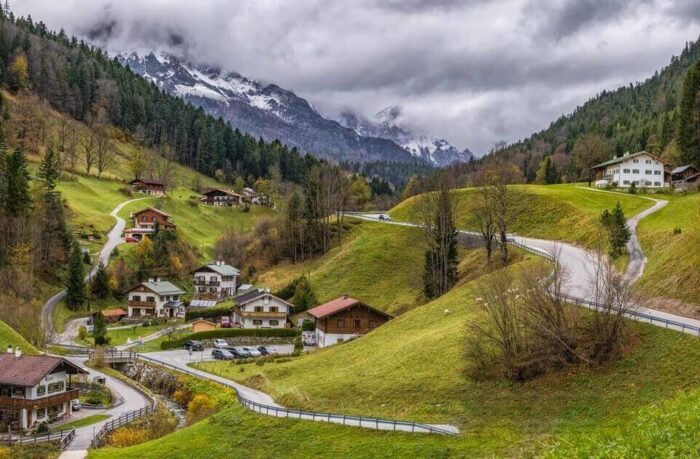 Moving out of Miami to the countryside is no easy feat. The anticipation of packing up your life and starting afresh in a rural area itself is overwhelming. On top of that, steering through narrow country roads, dealing with limited access to certain areas, and coordinating your entire logistics in a remote location can quickly fade away your excitement. This is precisely where a professional and experienced moving company can help you.
Whether you're moving to Miami's suburbs or a remote rural location, a professional Miami local moving company like Solomon & Sons Relocation Services can simplify this process. They can help you transition smoothly to your new country home. Such moving companies have years of experience in handling rural moves out of bigger cities. They assess your individual needs and preferences and create personalized moving plans to meet those needs. These personalized plans may include specialized packing and transportation for your items, as well as arranging temporary storage in case there's a gap between your moving-out and moving-in dates. To top it all, you can rest assured that your belongings will reach your new home safely, even in rural settings.
2. Learn Some Essential Skills Beforehand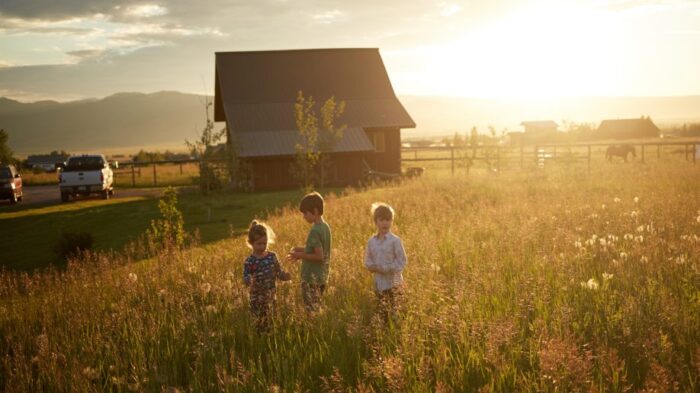 Life in rural areas differs from that in big cities. In these countryside areas, accessing essential goods may become a challenge due to limited commodities in the main markets and the remote nature of countryside living. As a result, you may have to take on a broad range of responsibilities that urban residents might find unfamiliar or somewhat overwhelming. You will have to carry out necessary tasks for your daily sustenance and well-being. These may include planting vegetables, rearing cattle, and taking care of your home's maintenance. For this purpose, you need to acquire skills like gardening, farming, basic carpentry, plumbing, and animal husbandry.
The good news is that you can enroll in local workshops or online courses to learn these skills easily and gain hands-on experience. Considering the emphasis on sustainable living, many initiatives on both government and private levels now teach people how to grow their food and carry out basic agricultural and house care duties. This will not only make your transition easier but also help you adopt sustainable living and connect with your new environment.
3. Adopt Eco-Friendly Practices
The term sustainability has perhaps originated from country living. The simple and environmentally friendly ways of carrying out farming, gardening, and everyday tasks are the essence of your life in rural areas.
Once you decide to spend the next years of your life in a natural environment, it's essential to prepare yourself to adopt simple eco-friendly practices in all spheres of life. This ranges from adopting habits like composting and recycling to rainwater harvesting, organic farming, and using biofuels. You can even bypass standard electrical systems and convert them to solar energy or use windmills and other renewable sources. These techniques not only help you adopt an eco-friendly approach but also demonstrate the true spirit of rural living, which revolves around harmony with Mother Nature.
Use the internet to research the year-round climate conditions in your destination area and arrange your renewable energy sources accordingly ahead of time. This will ensure that you have chosen the right energy source and that you're well-prepared for a smooth transition to country living.
4. Be Sure to Have Enough Supplies Around
Living in the countryside can be a great way to experience a more independent and natural lifestyle. However, keep in mind that the countryside you have chosen may not have access to round-the-clock grocery and convenience stores or other facilities that you're used to in the city. This is why you should stock up on all the items you deem necessary before moving to the remote area. This way, you can be sure that you've got every essential item readily available to live comfortably in the countryside during the first few weeks.
Make a list of everything you need before you go shopping. This will help you avoid overspending and ensure that you don't forget anything. If you can, buy in bulk whenever possible to save money and time in the long run. If you purchase dry or canned items, store them in a cool and dry place to keep them fresh for long.
That being said, don't forget to make a separate moving kit with all the essential items you'll need for at least a week in transition. This includes everything from clothing items and accessories to edibles, toiletries, medicines, necessary paperwork, and self-grooming kits.
5. Be Prepared for Limited Services
Unlike modern urban living, rural areas typically have limited access to services like the internet, emergency services, mobile data coverage, and healthcare facilities. Before you move, it's important to research the availability of these services in remote areas, arrange for technology alternatives, and create a contingency plan.
Search for the nearest ER and healthcare facilities online and make adequate arrangements for a reliable internet connection. Once you map out your nearest ER, find out the emergency response time in your area and have a plan in place for how to contact emergency services whenever needed.
Many healthcare facilities in the big cities offer telemedicine and remote patient monitoring, so make sure you're able to access these services in your new location. If you have any chronic health conditions, be sure to find a healthcare provider who specializes in your condition.
Check the local internet providers to determine the maximum speed and connection types in your area. You can opt for a satellite internet connection if you need uninterrupted high-speed internet.
Final Thoughts
Your decision to move to the countryside opens the door to some exciting new experiences that you wouldn't have in a city. No matter how modern and glamorous city life is, it can't compare to the peace, comfort, and satisfaction that comes from living in the country. We hope the tips and suggestions above will help you make a smooth transition and enjoy the unique lifestyle that rural life has to offer.