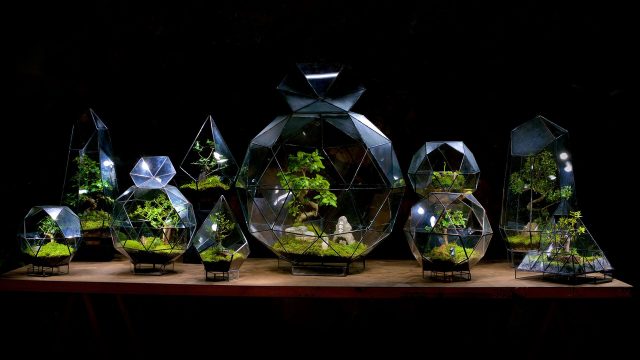 Miniature ecosystems first were used to transport all kinds of plants from Britain to her far away colonies, and nowadays every modern decorated home has one. A good terrarium is a symbol of a well-decorated house. It all started when English doctor, Nathaniel Bagshaw noticed that plants are growing beautifully inside a sealed glass jar.
After this, an English doctor made numerous experimentation and made a Wardian Case, an antique-looking glass enclosure. This device helps plants to survive a long distance journey to India, and Australia. Terrariums with modern look are created in the 60's and the 70's. They looked like petite ecosystems with plants in it.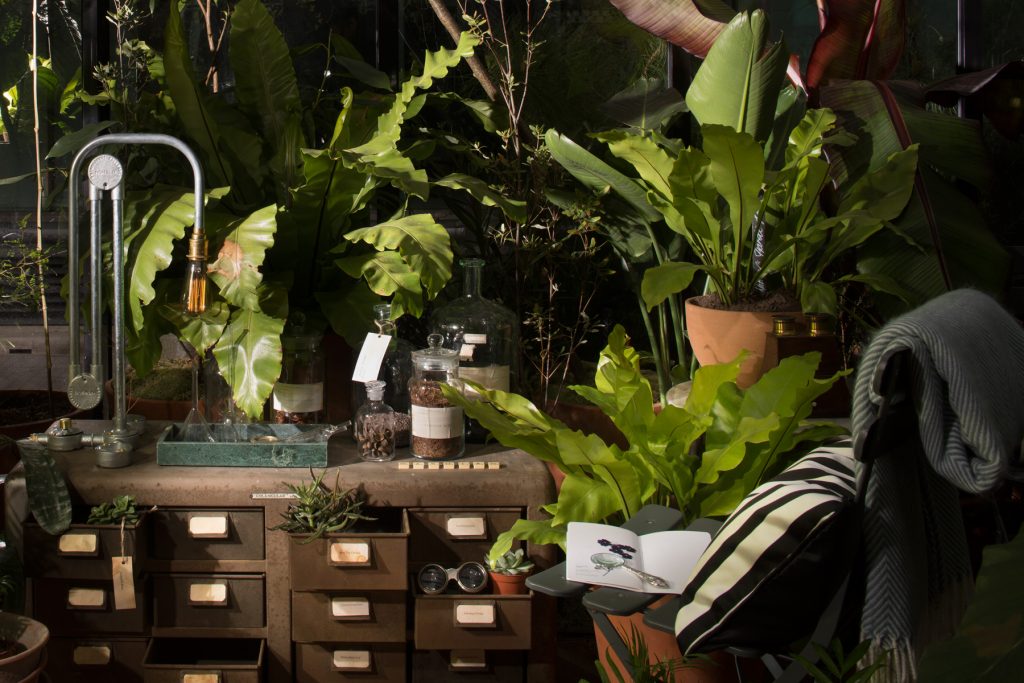 Many publications and DIY projects make terrariums part of many childhood memories. At the moment we are witnesses of the third wave designs of terrariums, and down below you can read about 10 most beautiful terrariums.
1. RoCo
RoCo is a team of two designers, Rosie Ray and Caro Langton, who handcraft numerous, modern home ecosystems like copper air plant mobiles, hanging planters, concrete pots and beautiful terrarium. They are famous for their geometric black models and hanging glass orbs. They use a selection of South American air plants which are easy to care for.
2. Terrain
If you want to start a DIY terrarium project, this is the perfect address for you. They are famous for their Specimen Jar Terrarium and Wide Mouth Jar Terrarium models. They also have concrete pots, hanging models, cylinder, fishbowls, and so-called double-decker terrarium. In Terrain, you can also buy plants, terrarium tweezers, and books.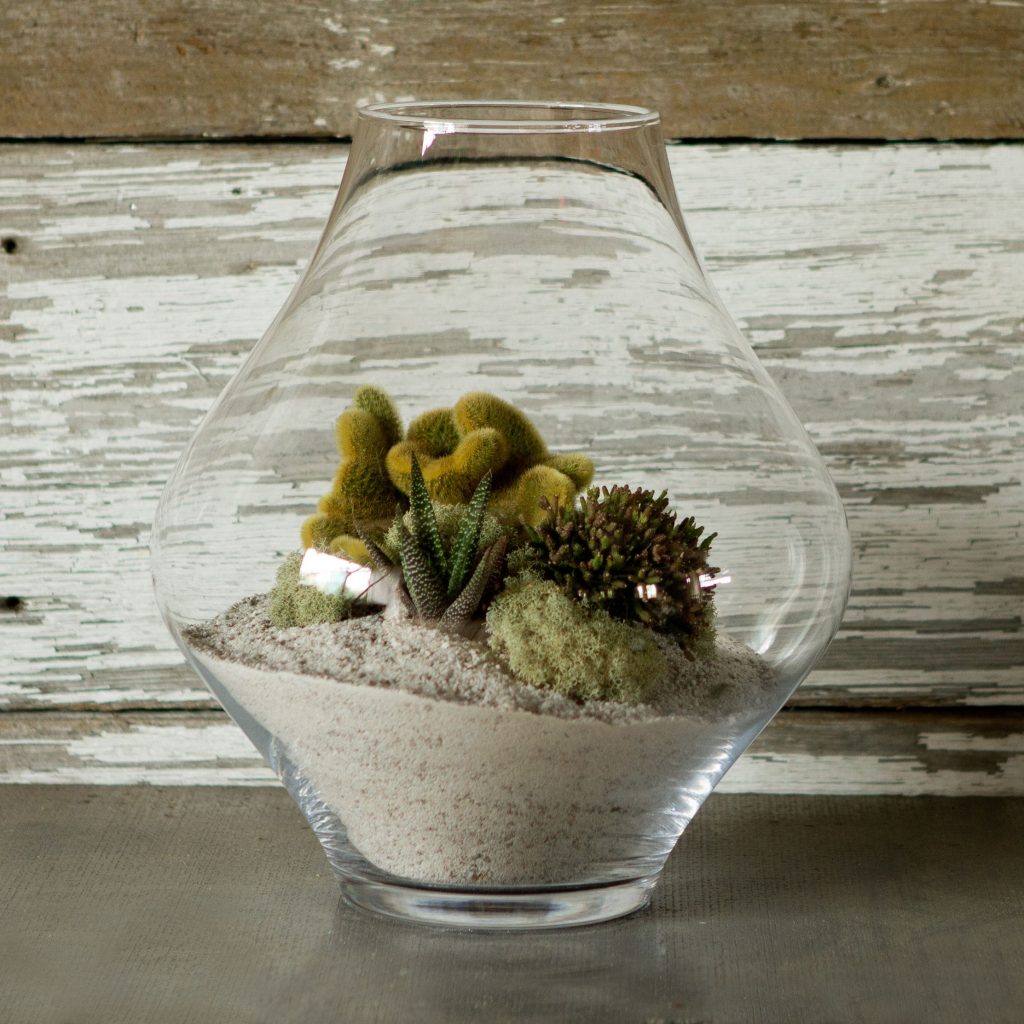 3. Planetarium terrarium
Here you can buy handmade terrariums that look like a globe with fir wood bases. Those terrariums are perfect for all kinds of succulents, cacti and air plants. They look so beautiful that you should have a problem just to pick.
4. Urban Botanist
If you want to buy the latest trend terrarium this is a place for you because they have modern crystal and hexagonal terrariums. The most beautiful models are Supersize Aztec Hexagons and Supersize Aztec Gems in this store. Your house or apartment can easily become very chic and trendy with those terrariums with various plants. They can make strong additions to any room, or kitchen.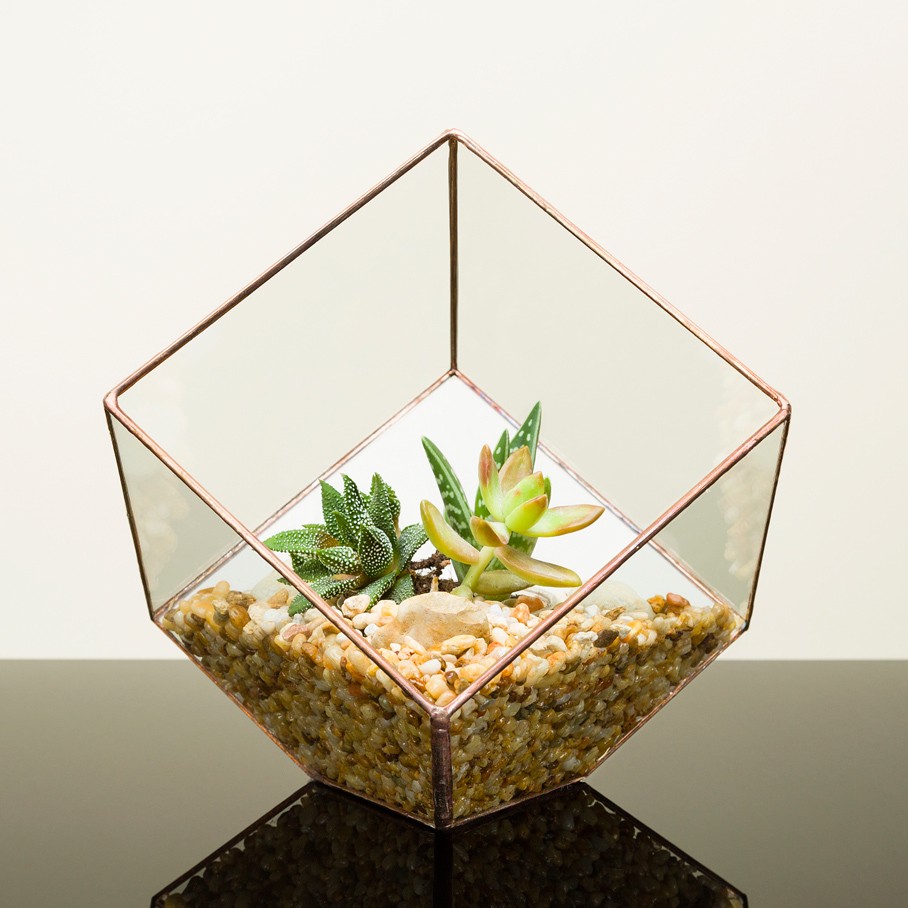 5. Sprout Home
Sprout Home creates flower arrangements and garden designs for custom made terrariums and aquarium. They are based in Brooklyn and Chicago, they can make for you anything you can imagine, from retro and future glass globes on stands to old-fashioned Wardian Case glasshouse. They can also incorporate animals in your terrariums like frogs. If you want a mini zoo, you should contact them.
6. Anchor Botanicals
If you want a terrarium or aquarium to be very large, with many animals and plants you should look at the Anchor Botanicals in New York. At the head of this firm is Noel Rose, who has been working as a support specialist at the Nashville Zoo in Tennessee. They create beautiful terrariums and aquariums for private and corporate clients. Noel Rose also teaches at The New York Botanical Gardens so you can be sure he is at the top of the game.
7. Botany Factory
Katie Goldman Macdonald with Evan Kolker, glass artist from San Francisco makes beautiful terrariums. Her most famous model is Kiwi, in which you can put up to ten succulents and you also get a mix of charcoal, gravel, and organic succulent mix soil. Succulents come from Echevaria, Sedum, Cremnosedu, Crassula and Kalanchoe.
8. Andrea
Andrea is a product of French designer Mathieu Lehanneur and Harvard professor David Edwards, it was even displayed at the Museum of Modern Art. This biological air purifier at first was just an experimental design, and if you want to buy one search for the black models or the original glass prototype edition.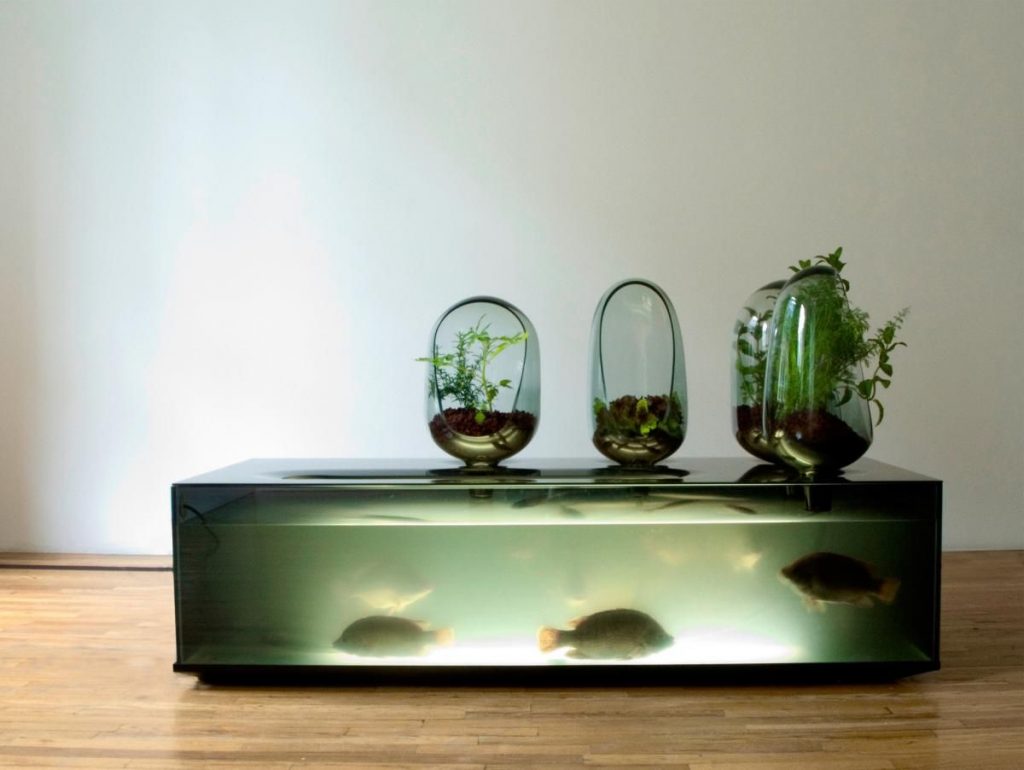 9. biOrbAIR Terrarium
This is terrarium designed for the 21st century, and it can replicate the conditions in the tropical rainforest canopies. Those terrariums have a timer light, a humidity sensor and a mist generator, which will make a complete ecosystem for your plants. You can put slow growing plants in it or poison arrow frogs.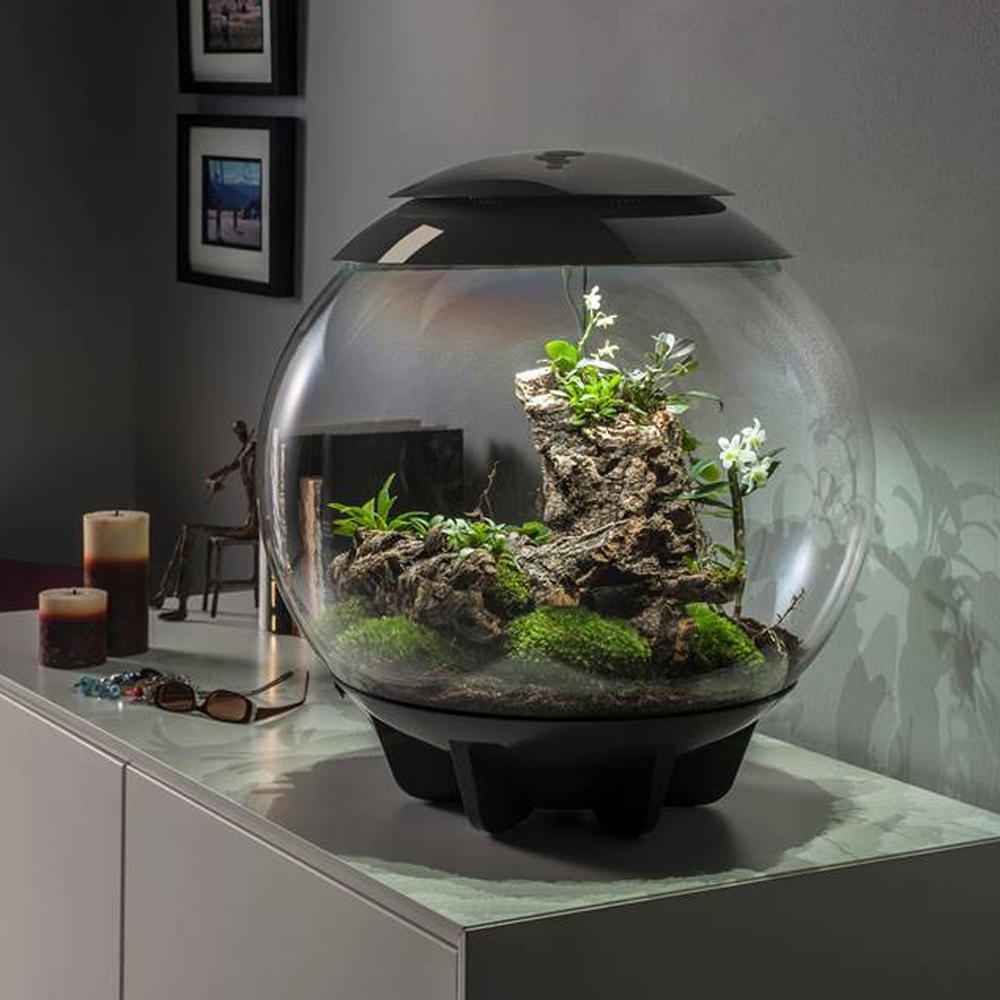 10. Paula Hayes
In these terrariums you can see elements of botany, sculpture, landscape and installation art, it is a piece of art. Paula Hayes made a botanical installation for Hauser & Wirth Gallery in New York, the W Hotel in Miami, and the Bauhaus University in Germany.