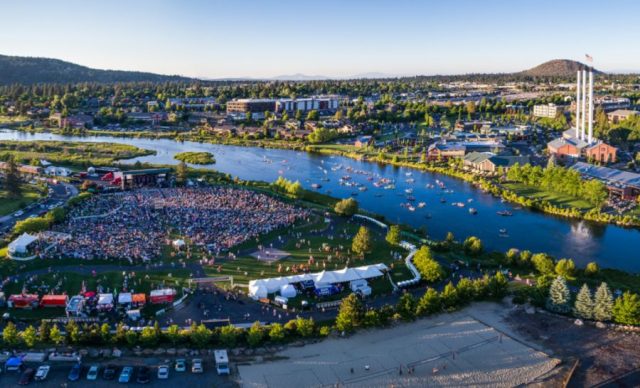 Bend might seem like it is stranded in Central Oregon, but is the biggest city located outside Willamette Valley. It is a desert town that offers adventures on the Cascade Mountains, where you can find the snowy slopes. You could check out the forested bike trails, and don't miss out on exploring the volcanic caves.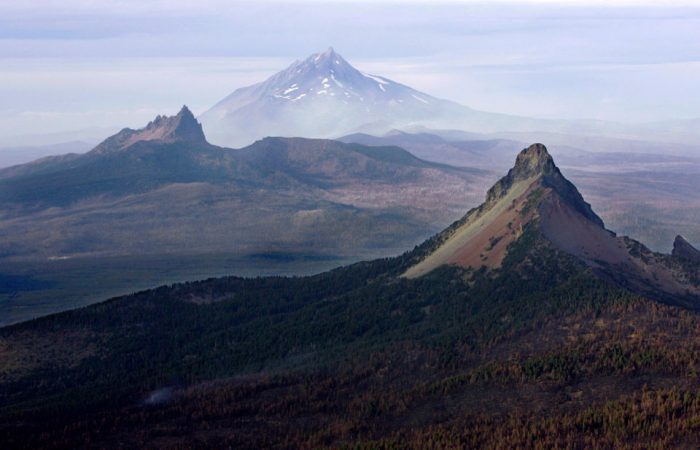 Bend has been appealing to the tourists because of the outdoor opportunities it offers, world-class craft beer, and great restaurants. It is a blend of urban and natural playgrounds, where your days will be filled with enjoyment and wonder. It is indeed the place to play and explore. You might even want to consider enjoying the rest of your life out there.
If you get an opportunity to relocate to Bend, then you must grab it with both hands. Some things mentioned below in this post can help you to make up your mind. You can also find more information on movingtobend.com. It is a blog that is aimed at offering excellent guidance and relevant information on making your migration to Bend, less crushing. It is a single online resource or platform to search for the latest information about schools, different neighborhoods, restaurants, and more.
Idyllic tourist destination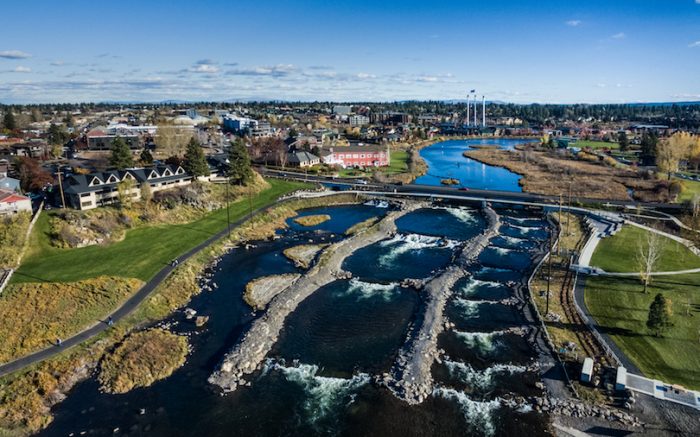 Travel magazines and newspapers have termed Bend to be an impressive destination for adventurers. For tourists, Bend has multiple attractive qualities, which the locals and travelers can enjoy. They include hiking trails, artistic restaurants, coffee shops, craft breweries, spectacular scenery, etc. Besides, tourism is a big source of revenue for the local economy.
Plenty of outdoor recreation
The place is equipped with myriads of outdoor activities like snowboarding, snow tubing, skiing, snowshoeing, mountain climbing, biking, fishing, hiking, hunting, rafting, trail running, etc. During the winters, the popular Mount Bachelor offers the best snowboarding, snow tubing, and skiing experience.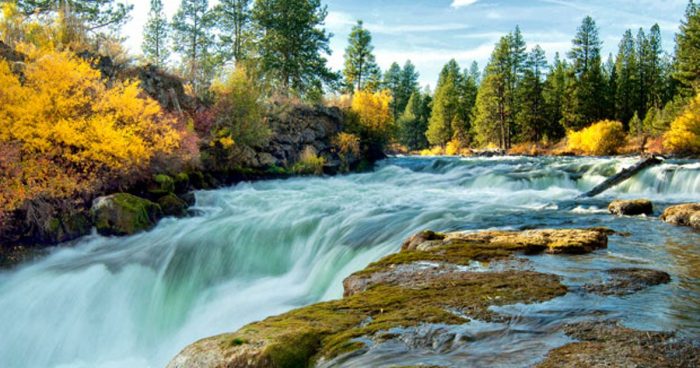 The Deschutes River offers uninterrupted access to spectacular waterways and nature. The residents are fully aware of how to stay active throughout the year, and completely enjoy the matchless beauty of the region.
Breathtaking scenery
In the east, there is the serene desert, and in the west, there are towering mountains. Geographically, Bend is ideally situated to offer diverse scenery and stunning views. You will always get a view of some breathtaking sights from your workplace or backyard, and while you are driving on the roads. If you are passionate about photography, there is a lot to things to capture, not just during the day, but even at nights.
Beautiful weather
Bend has an average of roughly 158 days, when the sky is clear. Out of them, 105 are sunny days. The atmosphere is bright and warm with exposure to ample sunlight. The weather is ideal to enjoy the multiple outdoor recreational activities.
Small-town & laid-back feel
The population is not more than 90,000, yet the community is tightly-knit. The residents are familiar with the local business owners, baristas, servers, and their neighbors. This historic downtown still feels intact and charming. There are no large malls or towering skyscrapers. There are many fun events the locals celebrate. It is a good way to bond with the community.
Bend stays extremely relaxed when compared to the fast-paced large cities. Here the traffic is light. You will love to get adjusted with low-speed limits, and the restaurant waiters will never rush you. It is a stimulating change of outlook and pace for people moving or touring from busy metropolitan cities.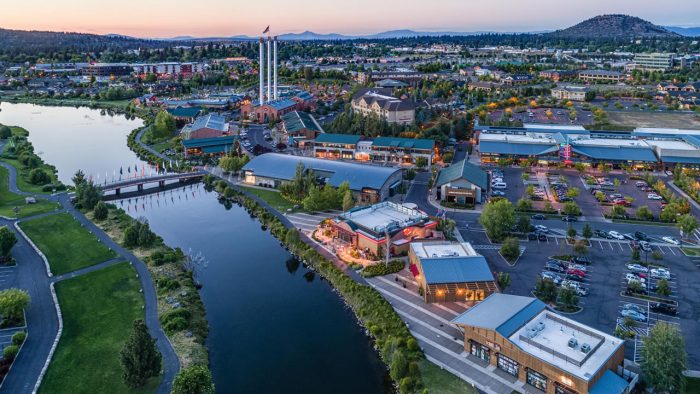 Locals are friendly
The city's atmosphere is pleasant, as the locals get plenty of Vitamin D from the sunshine. The locals are welcoming, friendly, and charismatic. At the marketplace or grocery store, you will have the door opened for you, or someone will engage in a casual chat as you stand in the checkout line. The sense of community is strong, and the residents make sure that Bend stays welcoming and generous.
The cost of living is low
Lifestyle of Bend might seem a little costly when compared to its neighboring rural communities, but it affordable in comparison to urban cities. As the region is rising in popularity, there has been a consistent increase in migration rates. You may find the invasion of new buildings at some recently established communities. It is a good time to invest in Bend's real estate as the rates continue to increase.
Suitable to start a business
Bend city helps small entrepreneurs and businesses. It is popular as an entrepreneurial city. The business startup cost is considerably lower than other states, as there is no sales tax and utility costs are low.
The telecommunication infrastructure is advanced technologically, so it fulfills the telecommuting needs of businesses in terms of reliability, capacity, security, and redundancy. Even the local workforce is improving, so access to labor will not be an issue.
Access to good education
Different options for education are offered in Bend. There are public schools, private schools, charter schools, Independent schools, Focus schools, and home schools. Even if Bend is a small town, you will find suitable schools for your kid to enjoy a good academic life. There are also good colleges for higher education. Cascades & Central Oregon Community college and Oregon State University are two of the well-known higher education campuses.
Job opportunities
Bend has a unique and collaborative business community. Unlike competitive policy, the businesses here work together and share ideas. A few years ago, job opportunities in Bend were low, as there was the timber industry followed by tourism.
Today, the economy in Bend is diverse with services like doctors, law firms, construction companies, accounting businesses, and more taking over in supplying job opportunities. Economy diversification is good for the populace, as it helps to create jobs and resilience during the economic downturns.
Art & music scene
Music has played a huge role in enhancing the Bend economy for more than a decade. Nearly every food court, pub, and bar offers music night once a week. Special performances, not just from established bands, but also from upcoming and small bands of every genre are welcomed at different performance destinations. Some of the top ones are the Les Schwab Amphitheater, Tower Theater, Volcanic Theater Pub, Cascades Theater, etc.
The city joyfully celebrates festivals like the Winterfest and Oktoberfest that feature hand-crafted products, art, live music, food & drinks, etc. Whole families can enjoy the Northwest culture in Bend.
Dining & shopping
Bend foodie culture is influenced by global cuisine. The notable food cart plazas of the place include On Tap, Podski, and The Lot. The Spoken Moto is an unusual place that manages a café, bar, food court, merchandise shop, and motorcycle repair shop, simultaneously. Some of the popular restaurants that you can visit include Chow & Sparrow Bakery, Hola, Jackson's Corner, and Spork.
There is a lot to love in Bend…it has a cool lifestyle!