Summer is just about to end and that means time is running out for you to enjoy your pool and garden. It's only a few weeks until we go into full meltdown and our minds start to crave for those sunny moments of relaxation in our back yard.

One of the most synonymous things associated with summer is our pool and garden. Pools come in all shapes and sizes. They can be in-ground, outdoor, indoor, and many more. They can be made out of concrete, carbon fiber, vinyl, etc. But regardless of the type of swimming pool we have, we must have it decorated. A swimming pool is no good if you don't have the stuff around it that makes it so much better and more enjoyable. These are the small things that make everything so much happier, and the things that make the moments last longer before they inevitably end.
A pool in your backyard speaks volumes for the house in question. A pool will always add to the value of your home, and it's supposed to complement your home. In this article, we are going to give you garden and pool decoration ideas, to make your backyard space that much better.
Things That You Can Place Around Your Pool
There are various items, small and big, that we can place to further decorate our outdoor exterior. The things that we will mention will create a spectacular environment in your garden and pool area.
The most common things that we can buy to decorate our swimming pool area are pool lounge chairs. What better way to relax on a nice hot summer day than to do it in a pool lounge chair. To make things even better, you can buy small coffee tables and place them between each chair. To get a better idea of what we're talking about, make sure to click here.
Additional materials that you can use to further decorate your backyard area are the use of stone and wood. Combining these two elements will decorate your pool and garden area and create an unbeatable style outside your home.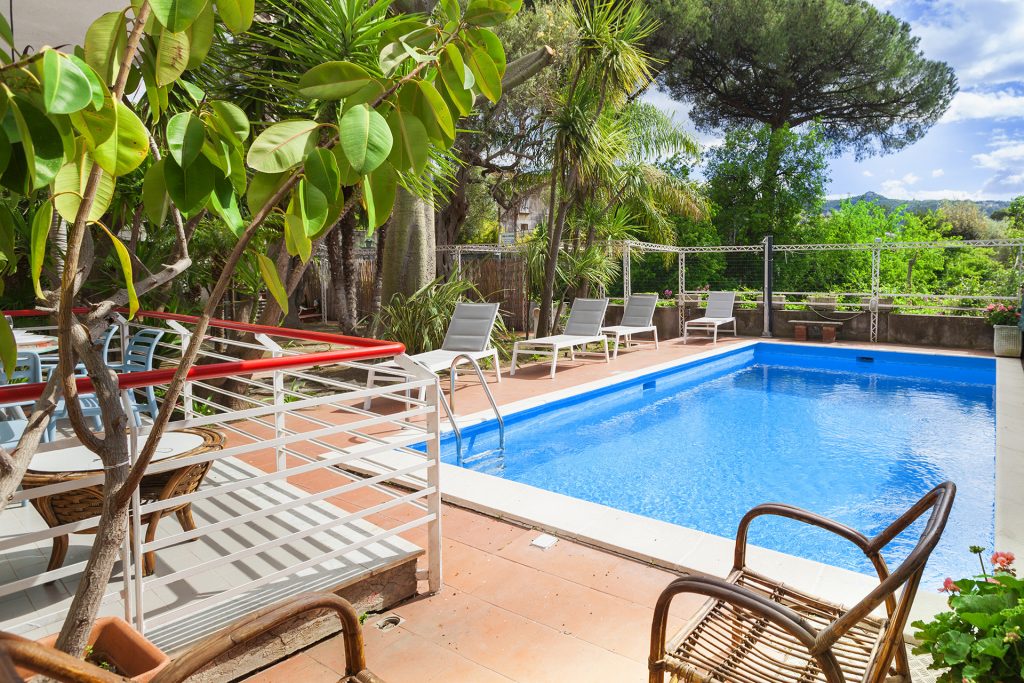 Ceramic is also a heavily used material that is somewhat considered a classic in the decoration game. With ceramic, you can design your swimming pool within endless varieties. But since you'll be using it around the pool it has to be anti-slippery, otherwise, you might end up hurting yourself.
However, the best way to decorate your garden and pool area is through the clever use of grass and greenery. Trees are your best option of providing a natural shade, however, I might not be the best considering that leaves will end up falling in the pool. But trees can be excellent for decorating your garden, and to provide shade in your pool area you can use a patio umbrella. A patio umbrella is bigger than your usual pool or beach umbrella, and it's perfect to providing twice the shade.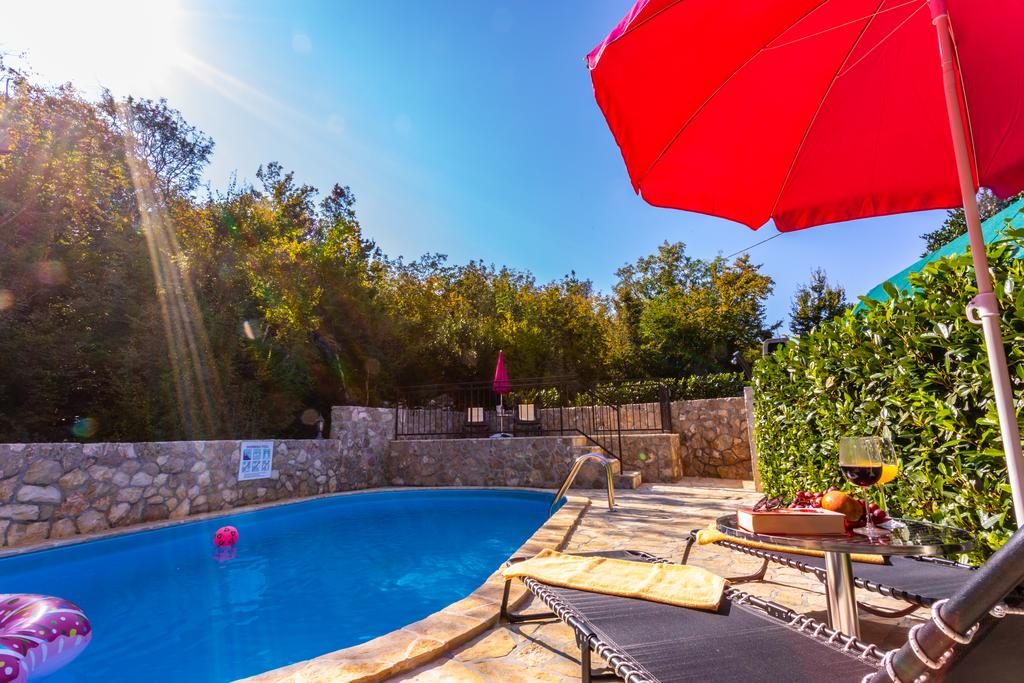 The last decoration that we're going to mention comes in the form of pool and backyard lighting. What better way to create a sense of excitement during the night then to equip your entire backyard with a LED lighting system. LED is excellent for pools, in a sense that you can light up your pool from underneath. You can also place torches around the pool when you have guests over just to make the occasion that much better.