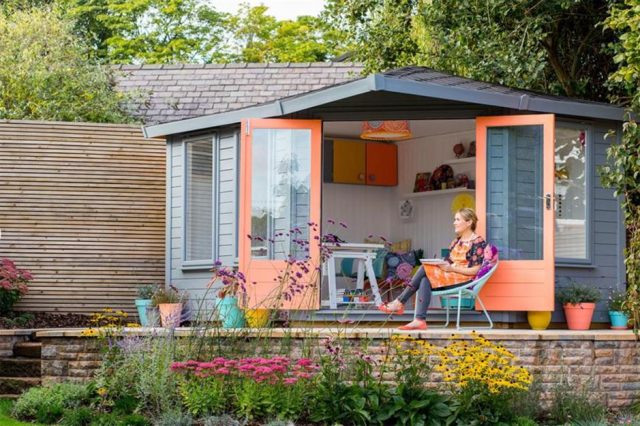 Gone are the days when only men had access to personal space for some much-needed alone time. Thanks to the "she shed", women are discovering a new way to unwind and indulge in doing what they love.
The growing popularity of the "she shed" can be credited to the viral State Farm commercial released in 2018. This looks like a trend that's here to stay.
Nowadays, many girls and women wish to have at least a little intimate space for themselves, where they can calm their thoughts, get rid of anxiety, devote themselves to their well-being, or at least get some sleep, without anyone disturbing them.
She sheds are an idea that we have often seen in movies. Most teenage girls use this space to calm their bugs and daydream about the boy they like. Often parents allow them to use the sheds so they don't destroy the walls in the home with posters and various DIY projects.
What is a She Shed?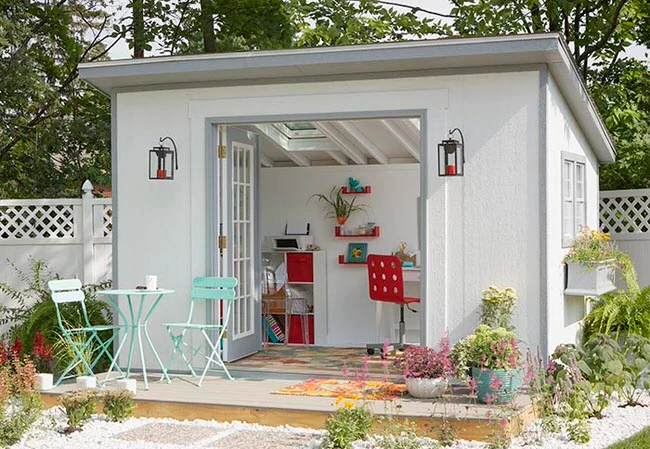 So, what is she shed? It is a mini-retreat for women, built in their own backyard, complete with their choice of interiors and décor.
You can build a she shed from scratch or get one online for as low as a few hundred dollars. You can even renovate your backyard storage shed and transform it into your dream cocoon!
A she shed can be a relaxation zone for some or a creative studio for others. What most she sheds have in common are a cozy bed or sofa, some stories, and beautifully designed interiors.
Whether you're renovating an existing shed or building a she shed from scratch, find design ideas here.
Choose a Theme
Picking random pieces to decorate and design your she shed is perfectly fine; it is your personal space after all. However, going with a theme can help you put together a look that's straight out of a Pinterest board!
According to Completely Coastal, a nautical theme can be a great idea and so can be a vintage theme. You can also choose a theme based on your favorite movie. Just let your imagination run wild!
Add a Dreamy Look with Curtains
Long, flowy curtains can add a dreamy touch to any space and your she shed is no different. Use your creativity to add elements to your curtains, such as lace trims, pom poms, embroidery and more.
Create a signature look that reflects your design and aesthetic sensibilities. Choosing a fabric that allows enough light into your space is a good option.
These small spaces can be truly inspiring. The theme can be love, retro, modern, or just intimate. The atmosphere is achieved with the help of properly selected decorations. We are sure that you will enjoy your project to the maximum and you will create a place where you will be happy and calm, but most importantly relaxed.
Outdoor Furniture For Gatherings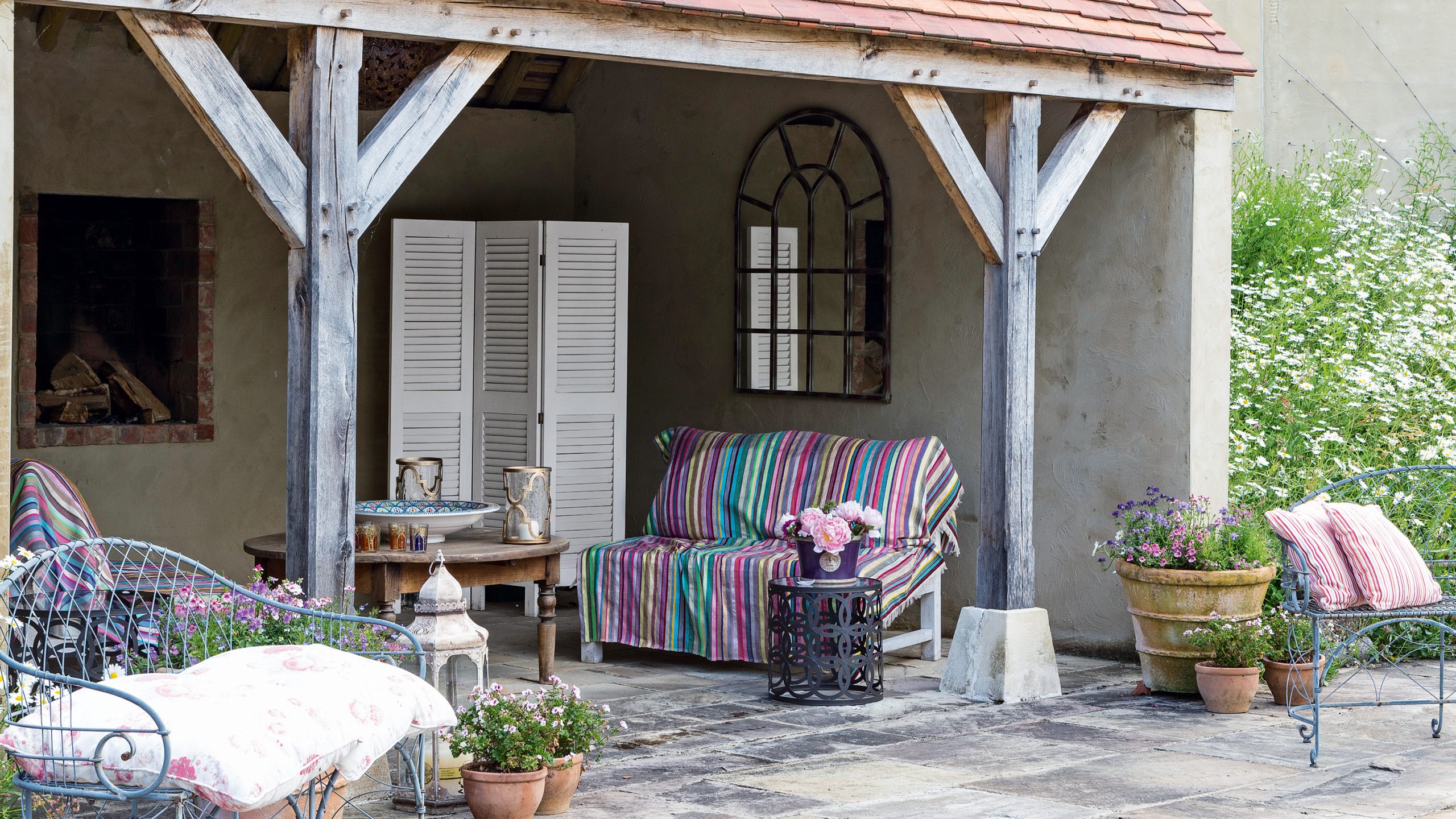 A she shed can serve as more than just a place of peace, quiet and solitude. It can be the ideal place to meet up and socialize with your girl gang.
Get some outdoor furniture and place them outside the she shed for a get-together amidst the greenery of your backyard. Accentuate your patio chairs with DIY pieces to complement the theme of your she shed.
But why not use the main courtyard? Well, girls often like to have fun without anyone disturbing them. And is there anything better than an adapted shed for that purpose?
A Floral Touch
When it comes to your backyard paradise, flowers can add an element of fairy tale and color. A good idea would be to have window boxes with beautiful flowering plants.
You can also have flowerpots in and around the she shed, along with other plants.
Flowers are always a great idea to create a natural and relaxing environment. Choose your favorite plants and create a small intimate oasis that you will use for maximum enjoyment of your free time. You can always drink coffee, read a book or just look at the beautiful flowers and immediately feel better.
Maybe a Verandah?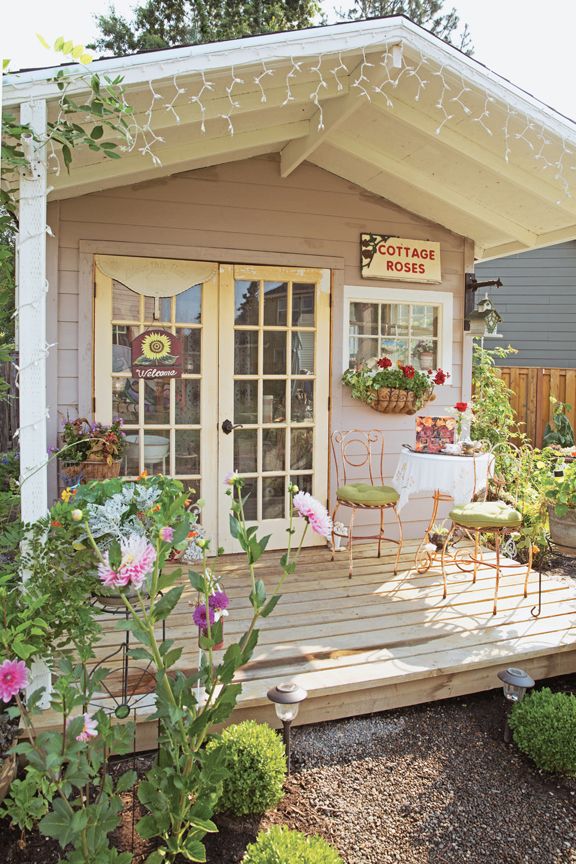 If you're building a she shed from scratch or ordering an easy assembled structure, a verandah is a good addition. As suggested by SteelMaster, it serves as an extension of your space and offers an array of décor options.
You can choose to present it as a miniature version of your patio or go for a different look altogether. You can also throw in a few shade plants and use fairy lights to add a dreamy feel.
Upcycle for a Budget-Friendly Space
When it comes to your she shed, you do not need to spend a fortune decorating it. All you need is to use your creativity to upcycle and recycle stuff that's lying around in your house.
There are countless videos available online to help you add life to your she shed in a budget-friendly way.
The she shed is an innovative solution for women who have always dreamt of personal space at home. It allows you to sneak out for a few minutes to spend time on your own. Or a few hours… Or maybe a whole night, if possible. You can do anything, from having a date night with your partner to working from home in exceptional peace.
This serves as a healthy escape from the monotony of life and chaos of everyday life. No wonder, the idea of a cozy retreat just outside has captured the imagination of many women.
It seems like the she-shed is here to stay.
Conclusion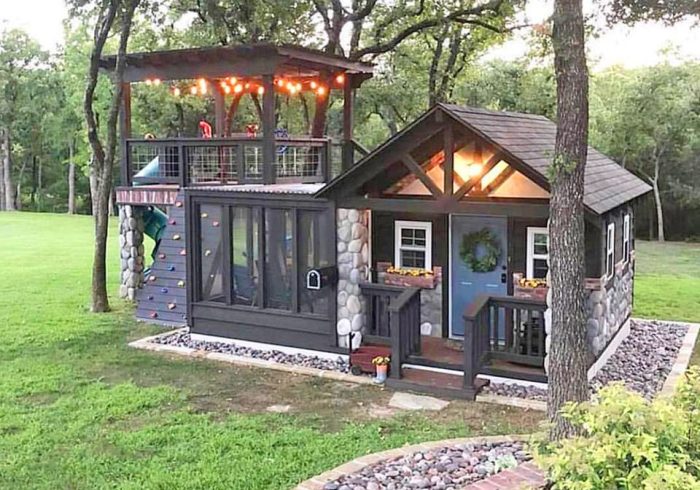 The need for intimate space is great, especially if we live a dynamic life with many obligations. That's why we recommend that if you have enough free space and, of course, time to dedicate yourself to such a project, you should really do it.
You will have a wonderful place to relax and you can also use it for date nights, movie nights, welcoming guests, playing games, working, or simply just being alone.
This can be an interesting project if you have a teenage daughter or sister, as they like to spend as much time as possible alone. And of course, there is no reason to deny them that pleasure.
In general, she sheds are not something you only see in movies. In fact, you can make a seriously good project and even build guest rooms and accommodate your guests there. If the shed is big enough, even a small toilet can be made.
It all depends on how much money and time you would invest in such a project. But as you can see from this article, it is really worth considering creating something so simple, yet valuable and functional.