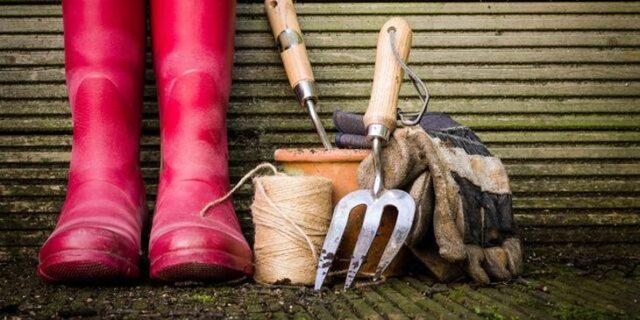 Whether you're a keen gardener or a gardening novice, there's no escaping the fact that gardening is hard work. Despite this, there are some tools that can make your life a whole lot easier when it comes to gardening. Upon reading the word "tools", your mind likely goes straight to the likes of solid carbide router bits (for more details, check Rennie Tool Company) or any other miscellaneous tool hidden away in your garden shed; however, this isn't what's being referred to here. The tools that make your gardening experience as easy as possible are often the simplest objects that you either already have hidden away or pass time and time again in garden centers.
Learn more below.
Garden Planner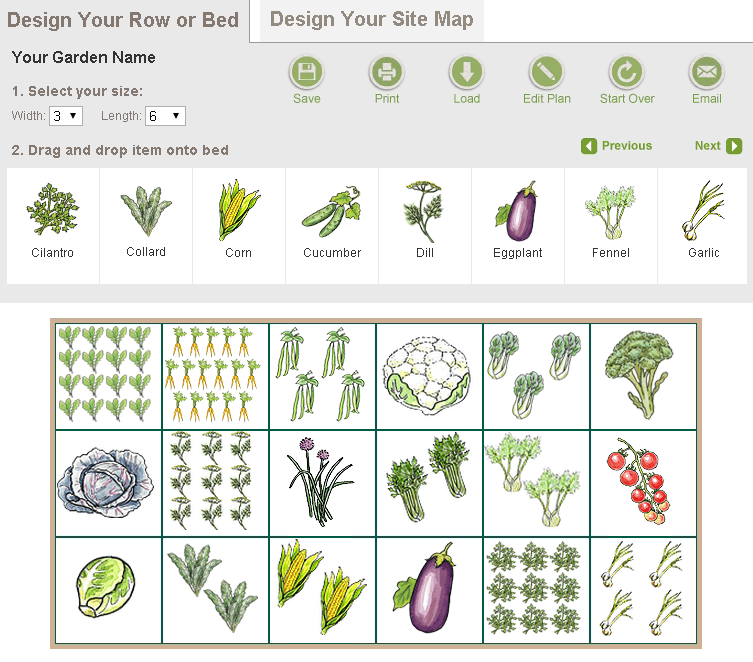 First up is a garden planner, as this can allow you to keep track of growing seasons and create logs to improve your future gardening. It's important that you know which plants do well at certain times of the year, which pests you encountered, and whereabouts you planted certain things in your garden. When pulling a garden planner together, you just have to stick with what works for you. This might be just a blank notebook, or it might be a planner that's specifically designed for gardening. It all just depends on the level of organization you're after.
Heated Seed Mat
Some gardeners prefer to start their seedlings from scratch, and the germination process can be unpredictable in this sense. This is especially true of cooler environments, as starting seeds indoors might not even be possible in these temperatures. A lot of seeds require a warm soil, and seed mats are electric heating pads that can be placed underneath seed trays to deliver this optimum temperature. Typically speaking, these mats are the same size as seed trays, making them the perfect fit for keeping your seedlings comfortable during germination. Ultimately, heated seed mats are a real game changer when it comes to germinating seeds successfully.
Kneeling Pad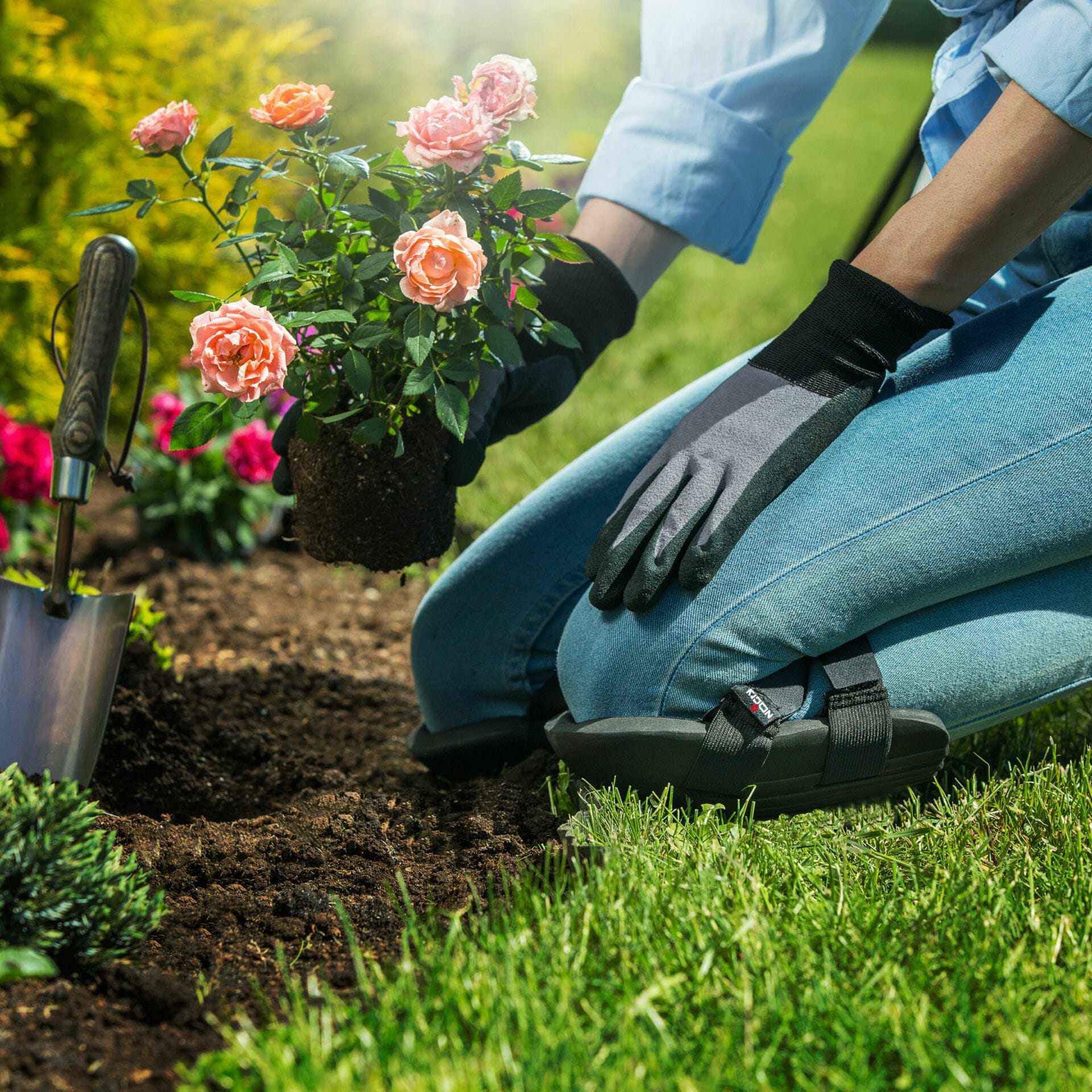 There's a real stigma attached to kneeling pads for the garden, in which it's suggested that they're intended for older people. Despite this, this couldn't be further from the truth. Gardening requires you to put your body in sometimes compromising positions as you engage in demanding, physical labor. Injuries from gardening are far from uncommon for gardeners of any age, so investing in a kneeling pad is far from admitting defeat. Instead, investing in a kneeling pad means you're investing in your physical health and paving the way for a successful growing season.
Five-Gallon Bucket
There isn't much you can't do with the help of a five-gallon bucket. You can grow vegetables like potatoes, water plants, transport weeds and produce, use it as a stool, and store your gloves and hand tools, in addition to an array of other applications. In fact, you may not even stop at just one five-gallon bucket, as they come in handy in a multitude of ways. The likelihood is you'll already have a few hanging around somewhere; however, if you don't, they can be picked up cheaply at garden centers as well as other retailers.
The Right Gloves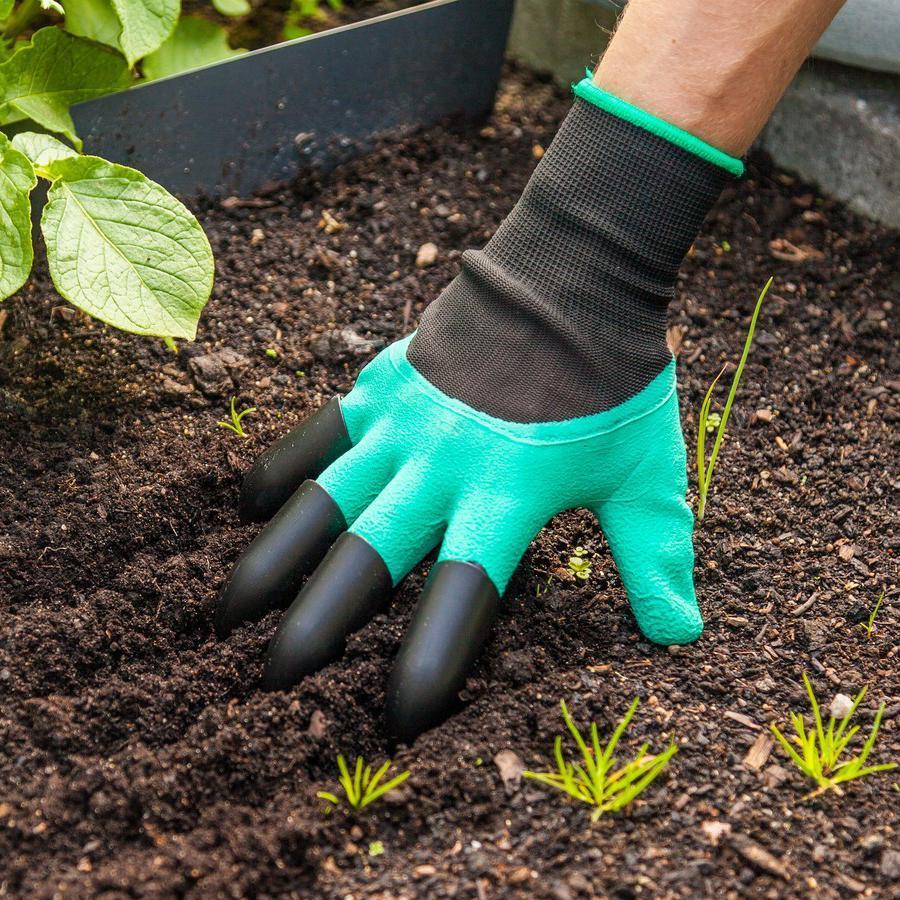 When it comes to buying gardening gloves, you need to make sure they're the right ones. It's important that your gardening gloves fit you, as you'll likely need to be able to grip and pull things with them. While it's better to get your hands dirty from time to time, when handling prickly or thorny plants, it's essential that you wear your gloves. Whether you need them to last you a season or a decade, a pair of gardening gloves is essential to any gardening toolbox.
Watering Wand
While a hose, bucket, or watering can is an effective method of watering your plants, a watering wand seamlessly boasts all the best aspects of each of these tools. When you've initially laid some seeds, the last thing you want to do is overwhelm them with gushing water. A watering wand allows you to spray a fine mist over them, allowing you to keep them hydrated rather than wash them away. Moreover, hanging baskets will no longer be a headache with a watering wand, as you won't be forced to lift heavy watering cans over your head; all it takes is the little nozzle.
Seed Tape or Coated Seeds
During the early stages of planting, it can be virtually impossible to locate the seeds you've laid. That's where seed tape or coated seeds come in, making it so much easier to spot where you've scattered your new seeds. Seed tape allows you to run a strip along the line in which you've planted your seeds; as these seeds germinate, the tape will eventually dissolve. Similarly, coated seeds are covered in a material that will also dissolve during the germination process, making the seeds visible during the early stages of planting.
Hori Hori Knife
Depending on the extent of your gardening expertise, you may not have even heard of a Hori Hori knife; however, once you try this gardening tool, you'll never go back. While some gardeners are reluctant to let go of their hoe or spade, a Hori Hori knife is something you're sure to use all the time, even if it looks a little intimidating at first. These tools are ideal for making holes, cutting twine, and making planting rows. So long as you keep the knife sharp, it can successfully complete all manner of gardening tasks.
Sunhat
In avoiding sunburn, heat exhaustion, and even heatstroke, a good sunhat is essential. The floppier, the better, as this allows you to protect both your head and neck from the sun, keeping you safe and well. While a sunhat is intended to be worn under the scorching sun, it can also protect you when it starts to rain and you need to rush back into the house. Last but not least, a sunhat allows you to look the part; as a gardener, a sunhat is a non-negotiable fashion statement.