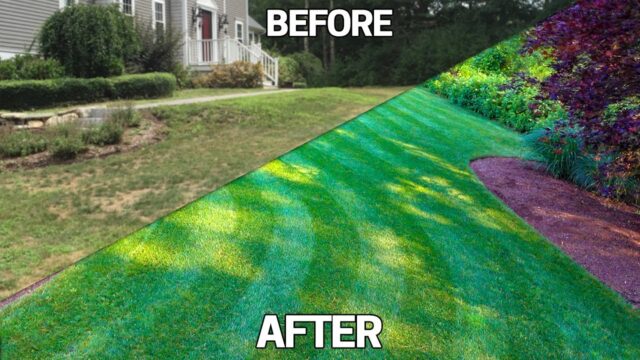 If there's one thing that sets a house apart, it's the look of the yard. The yard is the reflection of every house and it should always be tidy. The desire of every owner of a house with a yard is to have a lot of greenery, flowers, decorative trees, and contents that will not only make the space more beautiful to look at but even more beautiful to spend time in. But for this desire to become a reality, a lot of effort and dedication are needed. You can work on the appearance of the yard, and especially on the appearance of the lawn yourself, and this will be one way to fill your free time. But do it carefully…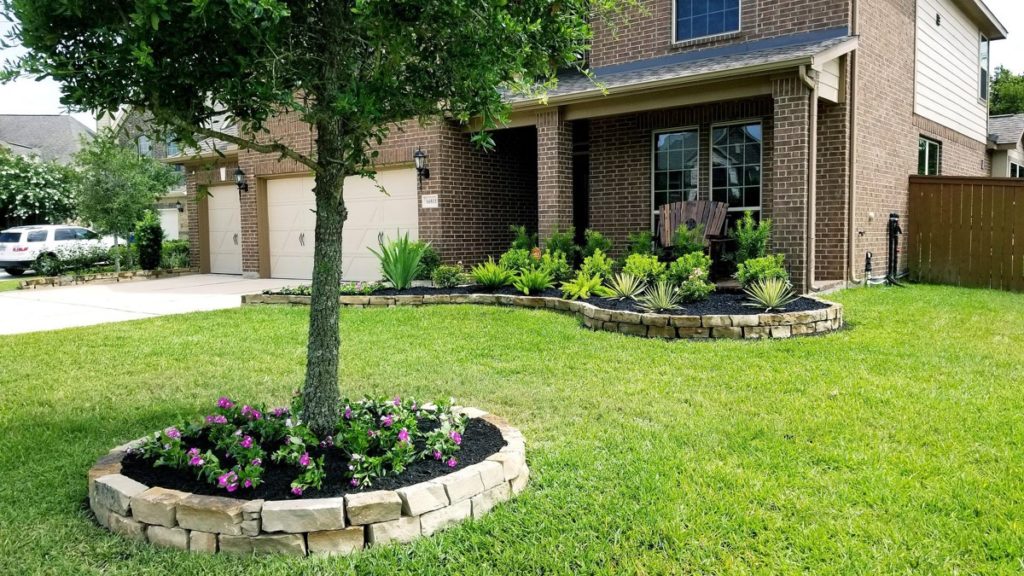 Why are we saying this you ask? We say this so you don't end up ruining your lawn and making it look bad. You should be very careful in its care, which includes mowing, rooting out all the weeds, feeding the grass with fertilizer, and many other things that you can do yourself, but you can also leave it to one of the professional teams. like Greenline Landscaping which you can look at as an option on greenline.earth or look for another professional landscaping solution. And if you already decide to do it yourself, do it more slowly, with great care and with a lot of love, because that's exactly what the greenery needs.
Greenery requires care, warmth, and a lot of love, but also careful and regular maintenance. If you don't do it that way then you can seriously contribute to your lawn looking ugly and untidy. But even in such situations, something can be done to restore the shine and beauty of the lawn. Most of you would not know what you can do from a landscaping aspect to your lawn, but that is why we are here to help you today. Why? Today we bring you 7 simple ways, that is, 7 simple tips with which you can easily and simply beautify your lawn. What do you need to do? You need to read us to the end, look at our tips, and learn about the ways in which your lawn can be more beautiful. So let's see together what are the proposals that we have prepared for you.
Make an effort to water your lawn regularly – The first and most important thing that every yard owner needs to know is that it is very important to water your lawn regularly. Especially during the summer months when the temperatures are too high it is important to put enough water because the grass requires a lot of water and the moment it feels a lack it starts to turn yellow, and we are sure you don't want that. Also, during the cooler months, try not to water too often to prevent the grass from wilting.
Manage your lawnmower carefully so that you can cut your lawn beautifully – we're sure you have a lawnmower in your garage that you bought to keep your lawn in good condition, but we're also guessing that you're not operating it properly. But here is a tip from us! First of all, drive the mower slowly, but be careful to drive it in lines, that is, as soon as you make a line along the length of the lawn, start a new line back from there. Also, carefully go past the ends to trim those parts as well, and if you can't, you can do it with scissors.
Feed your lawn occasionally with a liquid fertilizer that you spray carefully – we live in an age where, in addition to cosmetics and accessories for us humans, for cars, furniture, and other things, cosmetics or rather supplements are made to help them and on the greens to look great. Such supplements in the form of liquid fertilizer are available for lawns. These are liquids that have a nutrient composition that can very easily help the lawn to be greener and every blade of grass to grow and look healthy.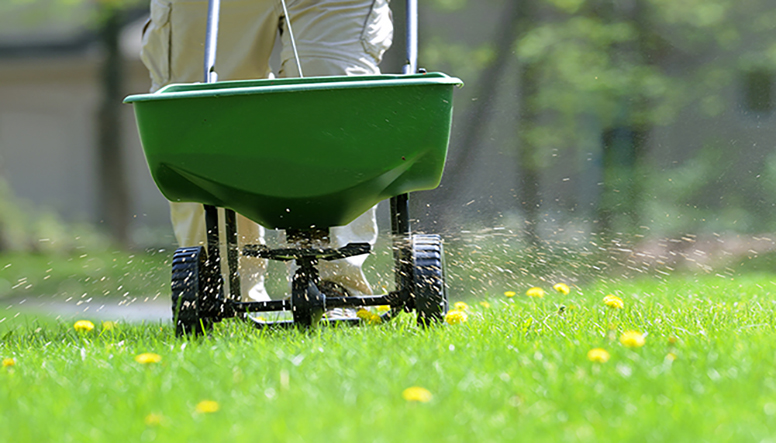 Check for couch grass that needs to be removed from the lawn – an important task for any lawn owner who cares about the appearance and condition of their lawn is to check the condition of couch grass. Couch grass spreads easily, and if you don't remove them in time, its extermination is very difficult and it can only worsen the appearance of the lawn. That's why all that is needed is to occasionally do a detailed inspection and remove any couch grass that you see.
Check the soil moisture because grass requires moist soil – as we have already said above, especially during the summer, grass requires moist soil to grow and look green and beautiful enough. For that purpose, it is necessary to monitor the humidity of the soil from time to time, that is, to check the humidity of the soil in which the grass is planted with a stick. It is necessary to always provide sufficient humidity to have a beautiful green lawn.
In areas of the lawn where weedless areas will appear, sow grass seed – always have a reserve of seed from which you have planted and grown the grass. Why? Often, in certain parts of the lawn, there can be empty places where the seeds failed to grow or simply there were not good enough conditions in that part of the lawn. Improve the conditions, especially the humidity, and replant to enjoy the beauty in full.
In case you are unable to do it yourself, ask for help from landscaping services – if you think that you cannot solve the problem with the lawn or you want a quick and simple solution, the last option for you is to ask for professional help from landscaping services. These teams of professionals will handle every task easily and simply, and you will be happy and satisfied with the appearance of the grass.
Thought there was no way to beautify your lawn? Believe that there is always a way, there is a solution, and a proven path that will bring you back to the beauty of the lawn. Take a closer look at our tips and apply them to have a yard with a beautiful "green carpet" that you will enjoy.