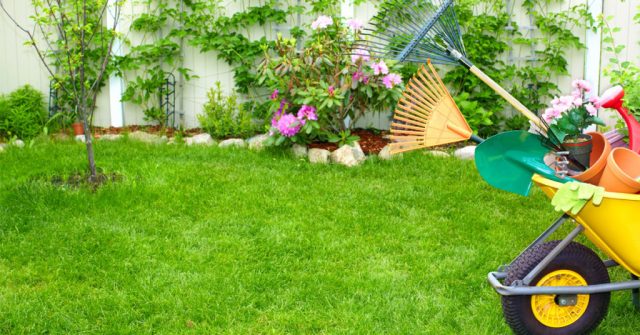 Do you know what matters most if you want to have a beautiful lawn? Planting and the kind of seed is important, but care and maintenance are essential for having a house yard as in the Hollywood movie.
Beautiful Lawn Must Be Groomed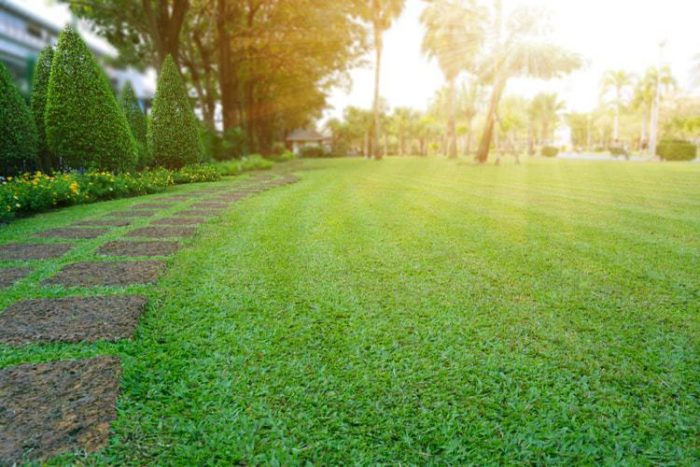 If you want to enjoy it, you need to maintain it constantly. In most yards, there is the same problem – soil congestion. Over time, dead and cut grasses are deposited on the ground, which clogs the soil and prevents the supply of water, nutrients and air to the seeds below the ground.
Soil Preparation
A good and good lawn needs good preparation. The goal is to produce fertile soil, chemically speaking, of a neutral or slightly acidic composition. First, remove all stones, clumps of soil, bushes and grass-roots. Dig no deeper than 15-20 cm. If the soil is a clay composition, you better use some mechanization. It helps with tillage if you watered it the day before. After processing, water the soil and leave for a few weeks.
What Will Be The Purpose Of Your Lawn?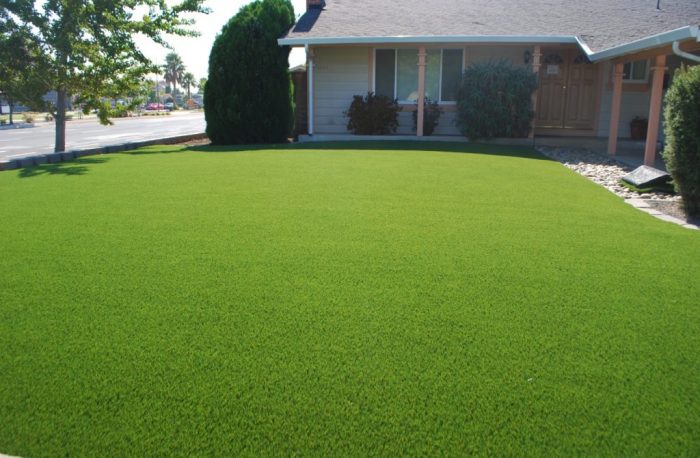 Make sure to choose the type of grass according to the climate you are in, as well as the type of soil in your yard. Of course, it is also important to know for what purpose will it be used. Will it be serving for kids' play, relaxing with coffee in the afternoon, or will it just be a decoration around the house? There are many types of grass – from those that thrive on exposure to strong sun, to those that thrive better in the shade. The choice is yours, and it must suit your needs. It is best to consult with experts about which type is best suited to your yard.
Choice Of Grass
When it comes to choice, it is very wide. You can choose the grass you will sow yourself. In this case, opt for quality seeds and be well informed on how to maintain a particular variety of grass.
On the other hand, the turf is a simpler, faster and better solution. According to A View Turf, this way you can have the perfect lawn that will meet your taste as well as your needs. Maybe you need a lawn that is drought-tolerant or color-steady. Or, you're looking for a pet-friendly option? You can find it all, just keep your eyes open and find a trustworthy distributor.
Major Maintenance
When it comes to maintaining already formed lawns, whether they are formed by planting a lawn or formed by sowing in the home ground – maintaining them requires similar treatments. We should keep the lawn in good condition and try to represent what it truly is  – the basis of every well-groomed exterior. Maintenance can be divided into two categories:
Regular – watering, mowing and fertilizing
Occasional – cultivation, sowing, weed control, aeration, etc.
How to Get a Beautiful Lawn?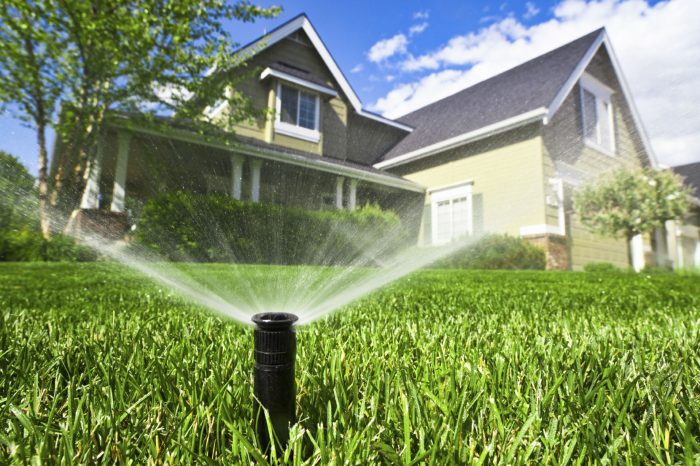 The recipe for a good lawn is extremely simple and includes:
Watering
Mowing
Fertilizing
Cultivation
Under-sowing
Weed control
Aeration
Watering
Water the lawn so that moisture is provided to the root system and not to the grass. This practically means that the water should reach a depth of approx. 4 – 5 cm to give the plant (grass) the moisture it needs to grow and thrive. This also means that even in the summer months, it is not necessary to water daily, if watering is done properly.
The degree of transpiration and permeability of the soil will determine how many times a week it is necessary to water. According to Love Irrigation, In case of excessive or insufficient watering, certain problems will arise which will first and foremost impair the appearance and therefore the condition of your lawn. Watering should be done at night when the air temperature is lower because the plants and soil have cooled and the water pressure is higher than the daily regime. Proper programming of the irrigation system will avoid the standard mistakes that are usually made, and this will practically mean for you:
Adequate watering
Save time
Water-saving
Avoiding potential problems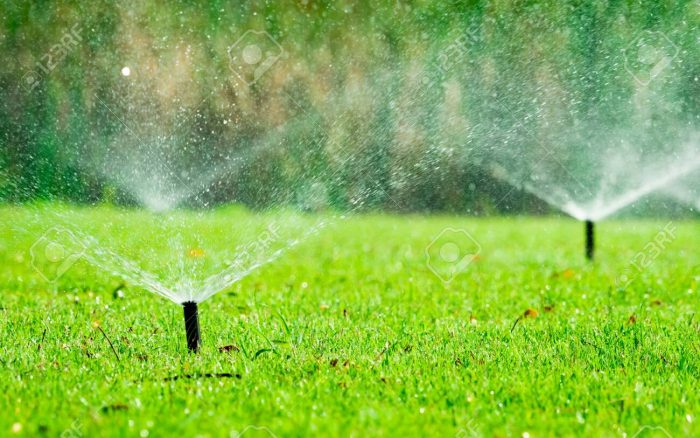 Mowing
Regular mowing will ensure proper germination and density of the lawn and, in addition to watering, is the most common operation to be performed. The first mowing (in the case that the lawn is formed by sowing) should be done when the grasses reach a height of 6 – 8 cm, and mowing should be done with a mower with adjustable pitch. During the most intensive growth – up to two mowings a week should be performed. Adjust the cutting height to a medium height of 3-4 cm. In the warmest period, it is recommended that the slope be slightly smaller – max. half of this height. As the vegetation weakens, low the number of mowing and, at the end of the vegetation period, reduce the cutting height to a minimum. That will minimize freezing of the root system.
Fertilization
This way, we provide nutrients for the root system, making the lawn look better and more resistant to negative influences. We can fertilize it with mineral and organic fertilizers. Mineral fertilizers should be used 3 times a year when the leaves are dry and then immediately watered the soil so that fertilizer melts well. In the early spring and mid-summer, use fertilizers with higher nitrogen content to stimulate growth and give the grass a healthy green colour. In the fall, use those with less nitrogen and more phosphorus and potassium – to provide resistance to freezing and drying. With an organic fertilizer (a mixture of humus, sand and clay) once a year, in spring or autumn – apply a maximum layer up to 5 mm. This layer will allow the creation of new grasses and fill with any levelling gaps.
Cultivation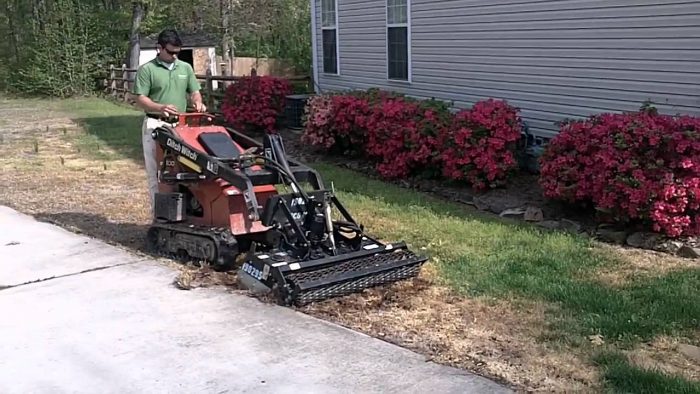 At least once a year, use the elastic rakes to cultivate the lawn and raise and clear the grass. This will remove old, dry and frozen grass to allow the growth of young shoots and improve drainage. It also improves the penetration of light and air by the root system. At the same time, any existing weeds will be raised as well, and therefore will be easier to mow.
Under-sowing
To avoid the situation that after a few years the lawn must be completely renovated – the under-sowing with adequate grass seeds is recommended. That way, it will always have new, young shoots that will improve the compactness of the bushes and, consequently, reduce weed pollution.
Weed Control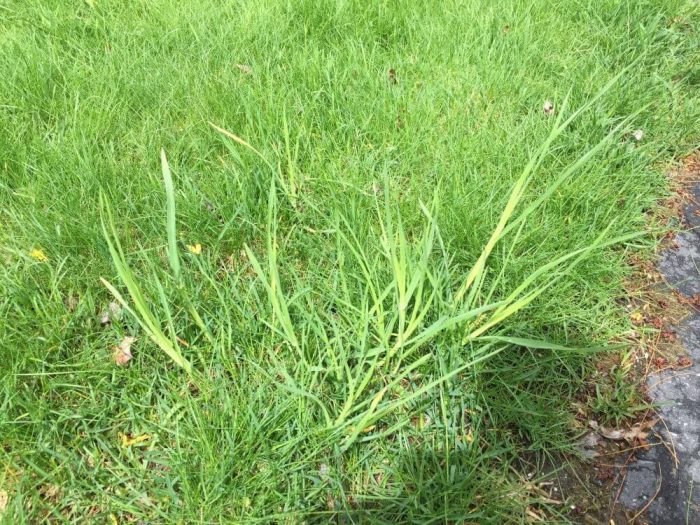 Weed is divided into annual and perennial sorts. Annual weeds are usually visible with newly formed lawns. They can be eliminated simply by mowing. Perennial weeds are more persistent and cannot be eliminated that way. Therefore, herbicides are usually used to eliminate perennial weeds. When treating the grass with herbicides, you should be very careful not to destroy it.
Aeration
Aeration is a process of shattering the soil to give the root system as much atmospheric air as possible, while also improving the drainage of the terrain and stimulating the development of the root system. Aeration should be done once a year and it is recommended to be done before the autumn fertilization.
By regularly maintaining and applying the above procedures, you will be able to maintain a healthy and attractive lawn.