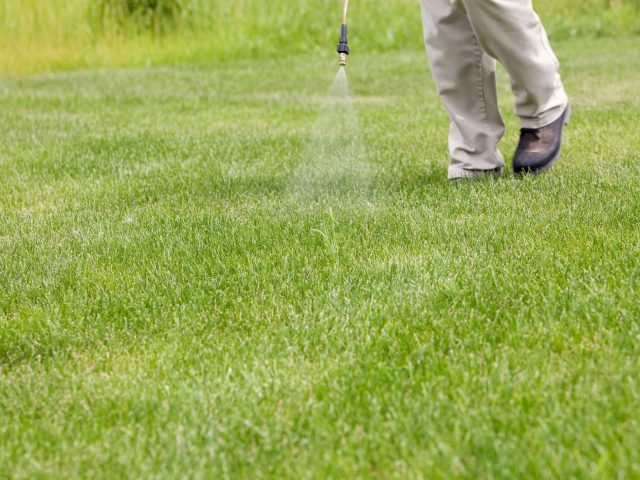 When you want to cover a bigger area with grass seed, you can't do that by hand, so you need to find a better way, that may include hiring professionals or renting seeding vehicles, so you can spray or hydroseed it better. If you choose this option, you need to know that you don't get only the dry seeds, but it's a mixture of seeds, water, compost, and soil particles, forming some type of mousse, that can be easily applied over the ground. It may also contain fertilizers, mulch, and other additives that will make the grass grow faster.
People often choose this option when they need to apply a lot of seeds over a bigger area, like lawns or parks, that need to be covered in green. It's faster than the everyday seeding by hand, which is better for small areas because the spraying is much expensive than it. Also, every lawn looks better when it looks fresh and green. You can choose hydro mulching too, to boost the soil in your yard, so it can be greener.
You may ask is there any particular company that works the best, offering high-quality services for your yard? You need to know that there are a lot of services that offer hydroseeding, but if you are located in Australia, we can recommend aussieenvironmental.com.au over the whole continent. If you are based in some other country, you may need to ask for recommendations and look for users' experience, so you can decide who to hire.
Can I do it by myself?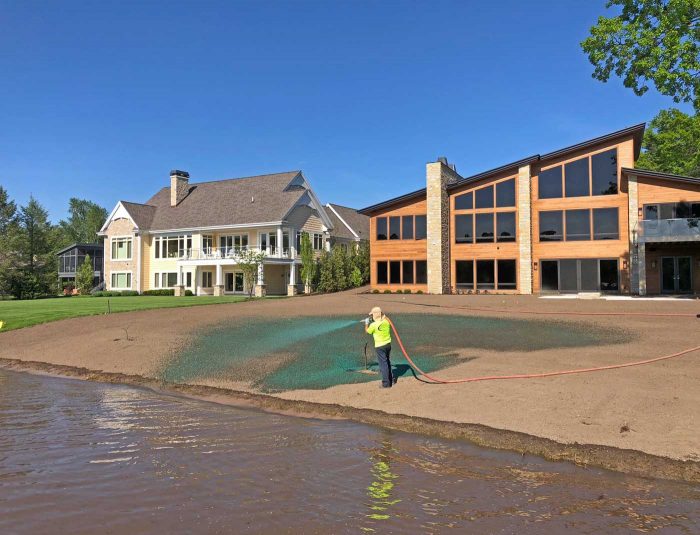 Many people ask if they can do this process by themselves. Theoretically, you can rent a machine, but you will need to buy the seeds and fertilizers separately, and you will use only a small part of them. That's why people usually decide to hire a professional who will come over with the vehicle and the machines that need to be used. they will also bring the seed, mulch, fertilizers, and every other chemical product they need, so they can complete the spray seeding.
If you think that you can do it by yourself, you can buy a hydroseeder, which doesn't cost too much, but it also won't cover the whole area, and you will need to reapply it regularly. In the end, it will cost you more than hiring a professional. So, if you have a small lawn, you may consider dry seeding as a better option.
What are the benefits of hiring a professional?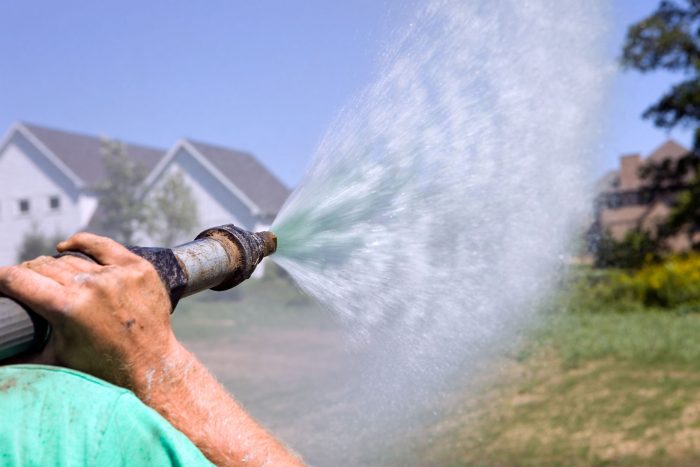 If you hire a hydroseeding service, you are getting educated technicians who know everything about the grass and soil. They will perform a few tests before they decide what seed and fertilizer to use. Also, they will take care of your lawn in the next year, and repeat the whole procedure if needed. These services also offer maintenance, so you won't need to buy tools and equipment for your lawn. They guarantee durable results, and you can hire them again in a few years if they need to reseed some areas.
What are the benefits of spray grass seeding?
This is a great option for bigger areas who are usually exposed to the sun and don't have enough water near. The technicians are using a mixture of seeds, fertilizers, and water, so they can spray it over the surface, giving the soil enough moisture to boost the growth. Also, if the area is prone to erosion in cases of heavy rains, the mixture will protect it, promoting natural rejuvenation of the soil.
The professionals will remove any rock, debris, and soil lumps before they start the hydroseeding process. Next, they will moisturize the soil and add some fertilizer, so it can be more nutritious for the seeds. The next step is raking the surface, and then applying the mixture. If the soil is good, they may skip some of the steps before the seeding. For the huge areas, the seeding can be done by a little plane or helicopter.
The result is durable, of you maintain it properly during the whole year, so probably you will need to repeat the action after a few years. If you see dry spots on your lawn, you can always call the service that planted the seeds, so they can check what is wrong and offer some nice solution.
The spray seeding is used since the 1970s, when the people had large lawns, but also when the governments needed to take measures to decrease the erosion, mudslides, and similar catastrophes and disasters. It's always good to know that hydroseeding is protecting the soil, but at the same time, it may stop the erosion and save a lot of smaller towns or villages from floods and mudslides.
City parks also use this method pretty often. Everyone is expecting for the parks to be green and to grass to be fresh all the time. By applying the hydroseed, the ingredients will clean the soil from germs, fungi, and mold, providing a nice habitat for the grass and other plants that can be planted together with it.
Is using a sod better than spray seeding?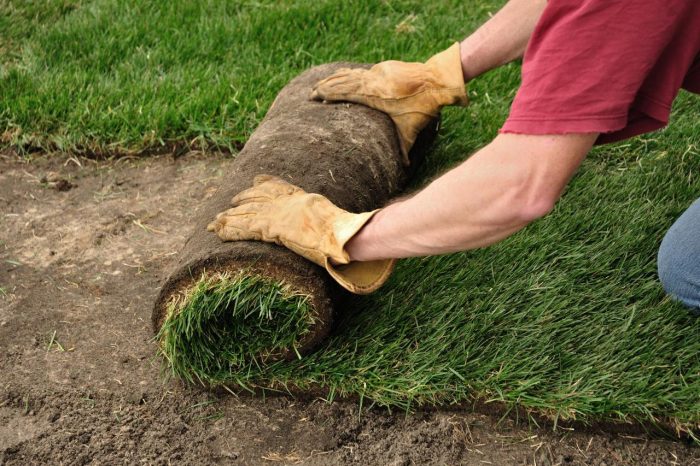 Sod is the so-called grass and soil carpet that is transplanted over the ground, fertilized, and moisturized, and it's one of the easiest and fastest ways to cover your lawn with grass. You can even install it by yourself, any time of the year, and you won't wait for it to grow. But, if it doesn't go well with the soil base, it may dry in a very short time. The method is generally expensive and requires a lot of water. If the soil layers are not compatible, it may change the color.
Spray on seeding is fast, and it's customized to your soil. It's cheaper than covering the lawn with sod but more expensive than dry seeding. It also requires a lot of water, so the grass can grow properly. It may take up to three months until it grows, but it guarantees a durable result. This is not a cheap option, but it's cost-effective if you need to hydroseed bigger areas, and also, it always requires professional service, because the chemical substances and the machines are pretty heavy and dangerous for the free user.
This is in general everything you should know about this method of making some areas green.