Every homeowner knows how important it is for their house to be safe and protected from any pests. Unfortunately, there are a lot of them, and sometimes they can appear without any reason at all. Experts suggest that you should check your home for pests, at least once every 4-6 months so that you can be sure that there are no bugs that will harm you and your family.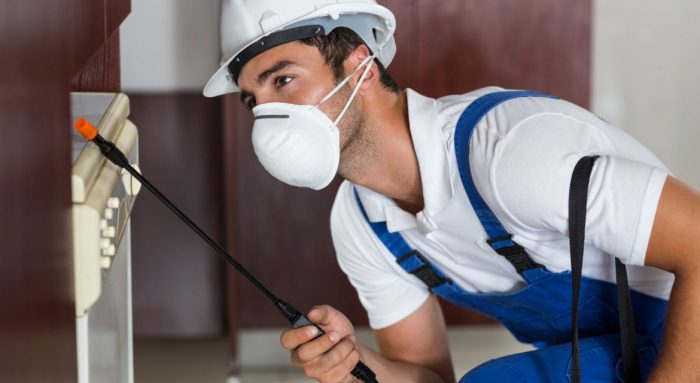 If you scheduled a pest control treatment, there are some things that you need to do before and after the service gets to your home. Follow our list so you can help them do a better job, and to make sure that your family is protected after the process is done.
Before the treatment
There are some things that every infection control service would like their clients to do. These things will not only help the service do a better job, but they will also protect your home and family members in the long run.
Some of these things you can find on the website of the service you plan on hiring, and if you are not sure what you should do, you can always call them and ask them so you are safe and protected. These are the most important things you need to do before the bug control treatment.
Clean the apartment
This should go without saying, but some people think that cleaning their home is not as important. You will need to protect your furniture and you will need to store away any food or leftovers that you have laying around the house. Throw away anything that is open, since pests can get inside bags of food and stay there. You should also store away any toys your children or pets use, as the whole process may be harmful to them.
If you cannot store everything away, then you should cover things. Make sure you talk to the service about the pests staying on stuffed toys, and what you should do to both clean them, and make them safe for use after the treatment. You can also ask them if the pesticides they use are safe for humans and pets, and what you should do to protect your family.
Bugs can hide in small decorations as well, so if you have any artificial flowers or small decorations, you should either store them away or talk to the technicians about what is the right way to protect or cover them.
Cover things
This is the next thing you have to do before the service arrives. If you have fish, then you need to cover the aquarium with a waterproof cloth or cover. Experts say that no matter how safe the pesticides are, they are deadly for fish and small animals. So, make sure you protect them before the technician arrives.
You should also take care of your bathroom, and cover or take out all the things that you are using. Don't forget about the toothbrushes and any other things for personal hygiene. All the towels and mats should be stored away, or taken out of the house. If you cannot do that, then you have to cover them and secure them in the right way.
According to laverypestcontrol.com termites may be hiding in the walls, so you should not cover any vents or holes that might be in the wall or under the furniture.
Take pets and plants out of the house
Pesticides are deadly for your plants, so if you have plants in your home, you need to store them out. You can keep them on the balcony while the service does their job, or you can just relocate them to a friend's house. Don't forget even about the little ones and succulents, because they won't survive the treatment.
Your pets should never be left in the house while the service is there. Even if they use the safest pesticides there are, they are still going to be harmful to your animals. You should talk to the service about when can you bring the animals back, and to be extra safe, you can also talk to the vet and ask them for a professional opinion. The pesticides are more harmful to pets than for people, so you may need to take extra measures.
After the treatment
Talk to the service about how long you should stay out of your home to make sure that the treatment is effective. After you spend enough time outside, these are some of the things you should do when you get back.
Open doors and windows
This is the first thing you need to do when you get back home. The fumes are still going to be there, so it is best for one person to get inside with a protective mask. Open all the doors and windows, and stay outside for at least 30 minutes, so that the air can get clean.
Clean your home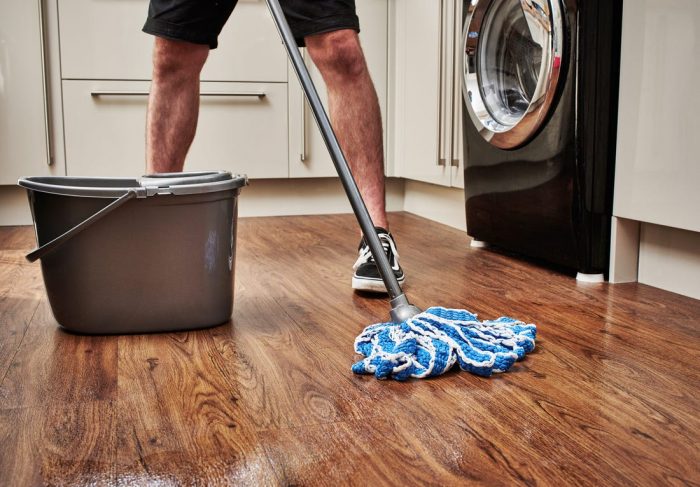 You should always let the pesticides sit for a while before you clean everything up, but when that time passes, you need to wipe everything with a wet cloth or a special product. This is extremely important when it comes to the kitchen counters and the bathroom.
Don't forget to wipe your furniture as well, and wash any clothes or other items that were left outside during the treatment. If you left any food outside, then you should throw it away immediately. The same goes for food in bags that were not properly secured. If you left any fruits and vegetables out in the open, you will have to throw them away as well.
You should use gloves while you are cleaning the house, so you don't touch any of the pesticides with your bare hands. Some of the pests may survive, so even though this is not something you'd like to do, you will still have to clean and get rid of them.
These are some of the things you need to do before and after the bug control treatment. If possible, you should talk to the service and ask them for a list of things you should pay attention to, especially if you have pets or young children.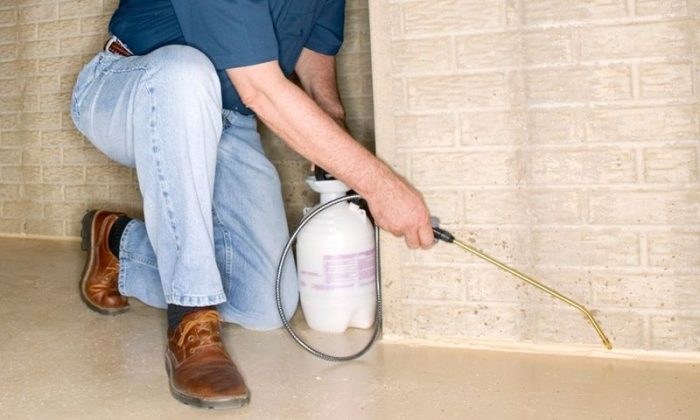 The pest control is extremely important if you don't want to risk getting any health issues and if you want to ensure that your home is safe to stay in. You should contact the service as soon as you notice bugs and if you live in an apartment, you should also talk to the other residents to make sure that the whole building is safe.