Cattle export and sheep export are among the growing list of industries that are experiencing negative ramifications of the COVID-19 outbreak, with these two sectors having to deal with export bans, a significant drop in demand, and increased freight costs.
The unparalleled nature of the new coronavirus makes it very difficult for experts to predict the complete range of long-term consequences or impacts on the global livestock market in an accurate manner. Nonetheless, it is quite clear that even though most countries are emerging from the crisis, there are a few ways that COVID-19 is taking its toll on sales.
Here's how:
Demand drops: cattle export losses could reach $13.6 billion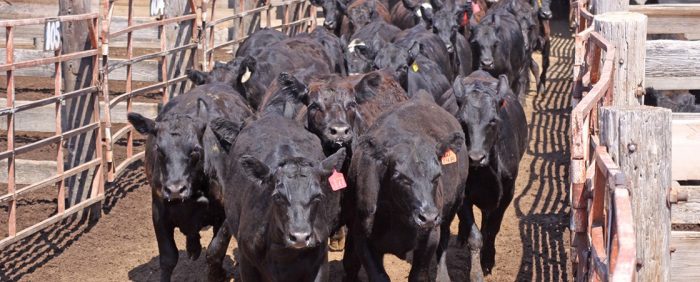 A study conducted by a team of economists and Derrell Peel, Breedlove professor of agribusiness and Extension livestock marketing specialist at Oklahoma State University, showed that cattle export losses could reach $13.6 billion due to the coronavirus pandemic.
According to Agriculture.com, these losses will continue to shape the market for years and years to come, driving many export companies to the brink of extinction. Also, given that cattle have large market penetration in foodservice and roughly half of the global expenditures are consumed away from home, we are most definitely going to see a decrease in domestic demand. Not to mention that the volume of cattle moving through Europe and Arabian countries has been trending lower since the first of the year.
Why are the demands dropping?
When there is a world pandemic, fear, and chaos, people are looking for ways to survive and to buy as many things as possible that would help them push through. As we can see in the last few months, meat is not the thing that people go for.
They buy rice, flour, and canned goods that will stay fresh even if there is nothing else to eat. We are living in an uncertain world, and we don't know what's going to happen to the global economy, if we are going to have a job tomorrow, or if we are going to have enough money to buy all the things we need.
Meat is generally more expensive than other food, and when people have to choose between buying a pound of meat, or fruits and vegetables, they choose the latter. We can all survive without meat, but we cannot survive without the plants.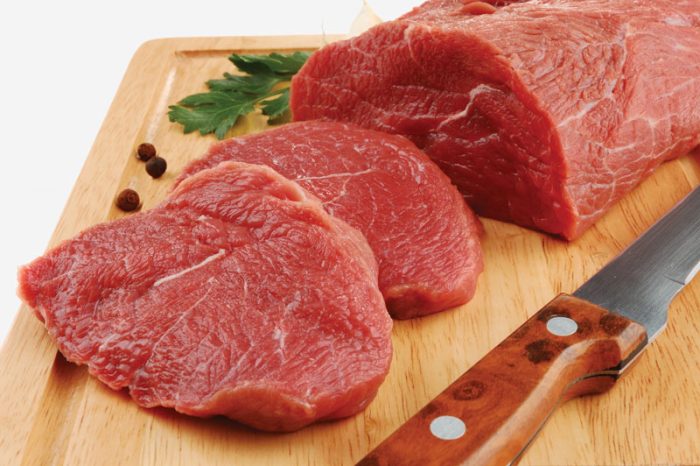 All of these things are affecting the cattle sales, and with that, they are affecting both the domestic and the export market in every country. However, as things are slowly settling down, and as people are getting more used to the new lifestyle, the cattle market is expected to be the next thing that is going to go back to normal.
Large-scale economic chaos: the domino effect
Economic activity by Romanian companies such as Seradria that offer the global market cattle for sale and are carrying out foreign commercial transactions has grown in the past years, despite a global macroeconomic framework marked by multiple commercial tensions.
According to Business Review, our country's external balance is strongly influenced by a large number of export companies that together hold a very important share in the market. In 2019, for example, there were almost 3.000 exporting companies (from all business sectors) that were operating within the Romanian economy, while the number of importing companies was around 5.000.
It's in this context that cattle export companies' low sales will lead, along with the sale drops in other sectors, to a much larger domino effect.
What can be expected?
Until the pandemic is over, experts suggest that things are going to have to change all over the world. People nowadays are relying on different types of market and they don't focus that much on cattle, livestock, and meat. However, the preference for cooking at home is going to help domestic companies to a point.
The reality is, the export market is going to stay affected for a long time, and businesses should prepare to take the biggest hit. The only way they are going to help themselves and stay in business is by raising the prices. Around the world, we can already see a 20% increase in the price for livestock and meat products, and even though this is not good for the consumers, it is going to help companies and small businesses.
These prices are expected to rise even higher, and some even suggest that it can go up to a 50% increase in the prices we had in the last couple of years. These things are still uncertain, and experts have extremely divided opinions. How is this going to affect the consumer market is yet to be seen.
Conclusion
The times are tough, but cattle export companies can be tougher. All of us must do our part to slow the COVID-19 spread while also trying to find ways to adapt and move forward with exports.
To stay safe and to help the economy you need to see the bigger picture. Try to support domestic companies when you go grocery shopping, always wear a face mask and keep the social distancing. These are hard and challenging times, but by working together we can push through and come to the other side safely. The world is experiencing a huge loss and the economy is not going to get better soon. Many people already lost their jobs, and millions more all around the world are going to have the same fate in the next few months.
By supporting each other, we can make the world a better place, and by doing our part in slowing this disease down, we can hope for everything to go back like it used to. The travel restrictions are going to make things harder for the export market overall, and the fact that many workers are staying home is making things even more difficult. The good news is that all travel restrictions should be lifted in the next 3 to 6 months, and the export market should be stabilized by the beginning of the next year.