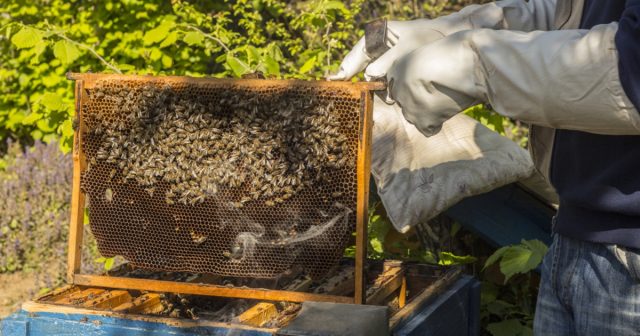 First of all, when you start toying around with the idea of making your own beehive, have in mind buying gently bees.
Urban area is by no means an obstacle for your bees. If you have a great desire to own a beehive, and you live in the urban area, you can always consider making one on the urban rooftop or a suburban backyard. However, before you finally opt for a place, it's important to do some pre-planning.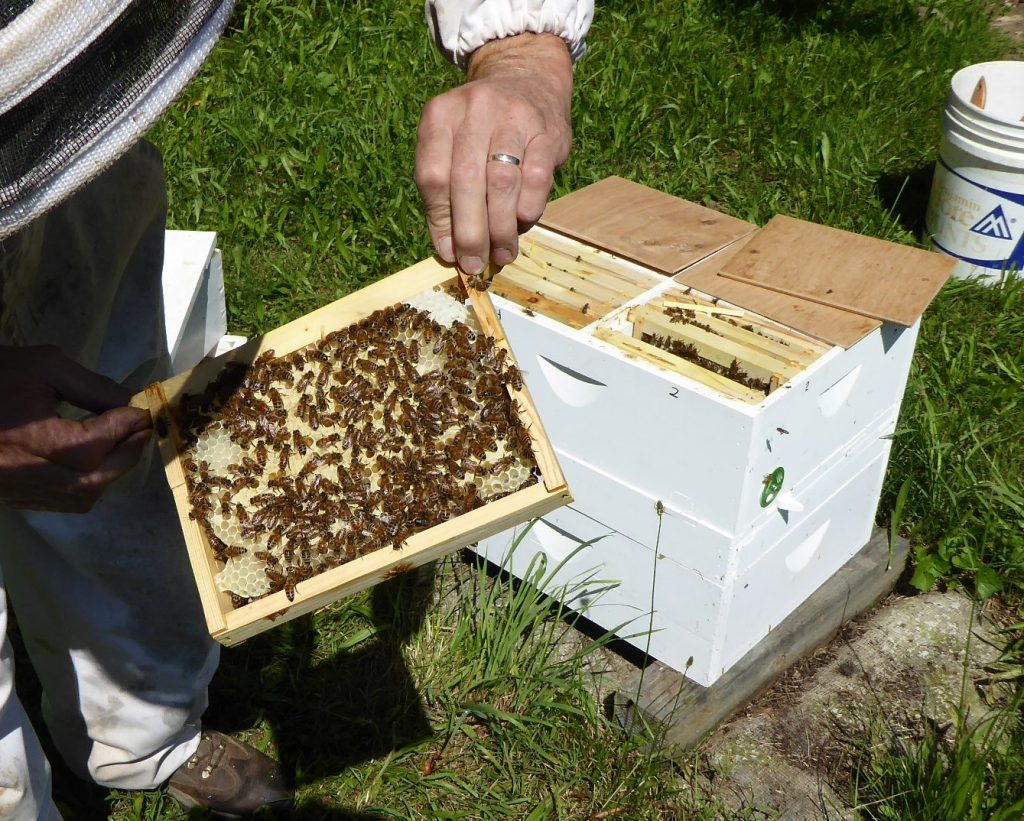 Wayne Warren dared to start the bee business when he was very young, as he recalls. He began with his first swarm and a hive of 20,000 bees ordered from a Sears catalog.
He didn't cease to engage in the same business after all the years but he replaces a country house with an urban one in Lexington.
Warren keeps his bees in the backyard of his home, of arounf 40 by 60 feet. The backyard is equipped with five hives, each one having from 50,000 to 70,000 honey bees. Since he has chosen an urban environment, his house is surrounded by his neigbours' houses, which requires an extra caution.
"There are no problems with my bees," Warren says. "My neighbors know all about them. In 12 years in this house, I've never had a problem. Of course, to be neighborly, I give them all honey!"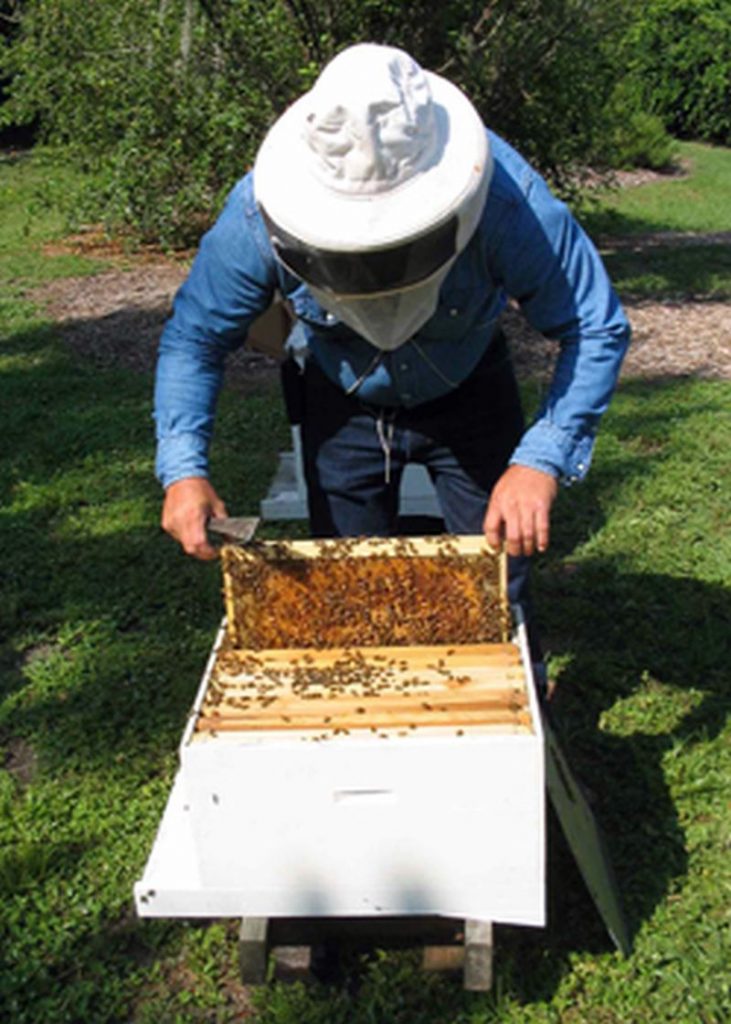 Even though, everyone who decides to engage in the bee adventure has to check out whether the neighbourhood is ready for the business as well, as it affects it too. As an experienced beekeeper, Warren gives some advice on how to properly start the undertaking.
1. DO THE RESEARCH OF LOCAL BEEKEEPING REGULATIONS AND ORDINANCES
First of all, you must obtain a legal permission for beekeeping.
"In my county, there are no ordinances regulating bees," Warren mentions. Your local county extension office should be able to help you research local beekeeping laws.
2. MAKE A CONNECTION WITH A LOCAL BEEKEEPING CLUB
Warren has joined the Bluegrass Beekeepers.
"It doesn't cost much to join a club," Warren says. "You'll meet people who have had bees for years and you'll get lots of valuable information from them."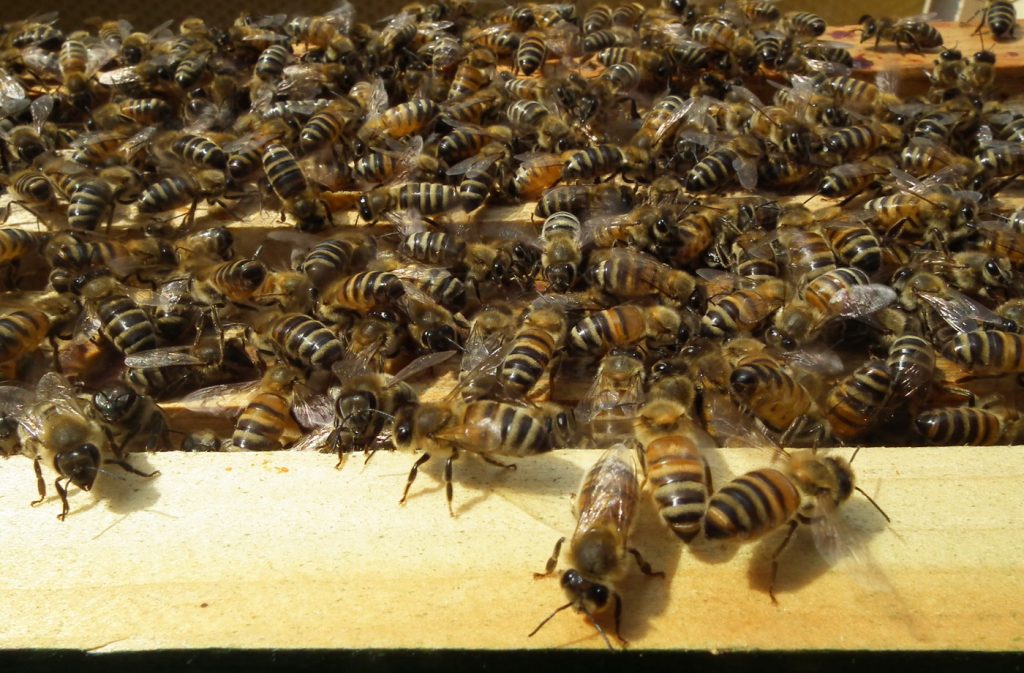 3. PURCHASE GENTLE BEES
Warren opts for Buckfast bees and advises the newly beekeepers to start with them as well.
"They are great bees to start off with, and they are good pollinators," Warren emhasises. "Hostile bees will cause problems with the neighbors and the law!"
4. SECURE YOUR BACKYARD WITH THE FENCE
Before starting the business and the bee purchase, make sure you secure your backyard with a proper wood, 8-feet-tall fence.
"The bees need to fly in over people's heads," Warren says. "If the fences are low, the bees will bump into people and sting them."
5. START WITH TWO BEE SWARMS
In case one of the bee swarms falls through, it's recommended to have the other one to fill in. Warren advises to begin with fewer bees, 3-5 pounds, and then expand. The bees should arrive in a screened-in box.
6. TRY TO FIND THE USED BEE HIVES
There are a few places where you can look for the used hives, such as your local-beekeeping-club or a Craiglist. Warren advises using the hives made of Styrofoam, as it preserves the warmth during all four seasons. He also uses the hives made of wood.
7. DON'T SPEND YOUR MONEY ON A HONEY EXTRACTOR IN THE BEGINNING
The better idea for your pocket is probably to look for one in your local beekeeping club.
8. BUY SAFETY CLOTHING
Always have it on you.
"Sometimes new beekeepers are a bit scared of the bees, and the bees can sense it," Warren explains. "I'm old school. I don't wear anything now, but my bees are very gentle."
9. CHECK OUT YOUR NEIGHBOURHOOD BEFORE YOU INTRODUCE BEES TO THE AREA
What people are mostly scared of is the risk of being stung. Make sure you explain to them the all measures of safety will be introduced. And offer them free honey too, it could help.
10. DON'T EXPECT A LARGE PROFIT FROM SELLING YOUR HONEY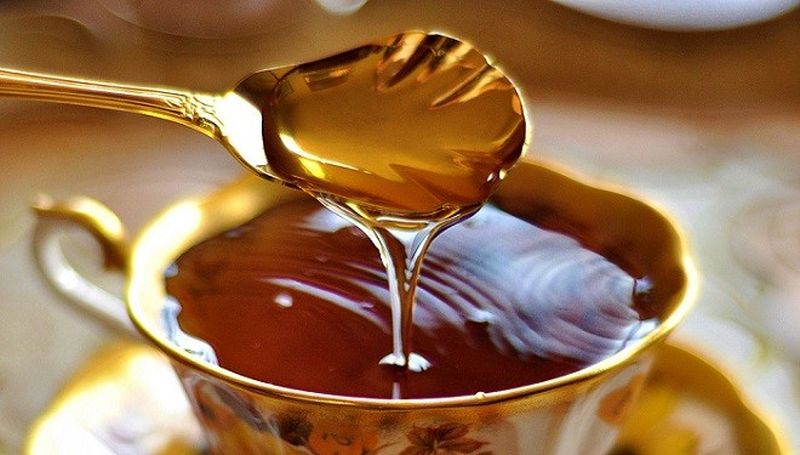 "There's very little profit in it," Warren says. "I just about cover my equipment. I raise the bees mainly to produce honey for myself, friends and relatives. Beekeeping is just a hobby for me."
11. INSPECT YOUR HIVES ORDERLY
Even though this business doesn't require a lot of effort, you need to check regularly if your bees are healthy.
"I open up the hives at least once a week to check that a queen is available and that the bees are laying eggs," Warren explains.