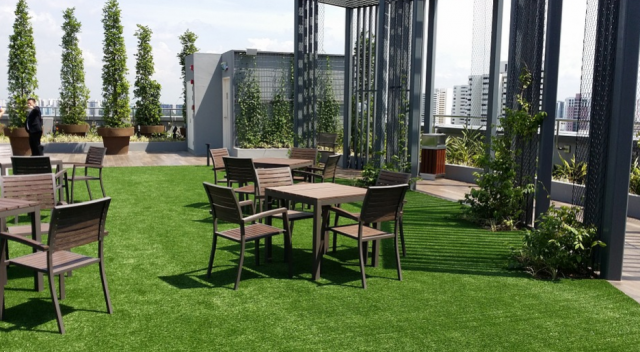 Having a rooftop terrace is not something a lot of people have. Having a building that even has free access to the rooftop can be hard to find. And having one that has a whole rooftop is even harder. So, if are in luck and you find yourself with a rooftop terrace, what are you supposed to do? Should you simply plant a couple of plants and install a run of the mill bench to sit on? Of course not. A rooftop garden should be you save haven and your meditation center. And, if you plan and organize properly, even a balcony can be a wonderful place. So, follow our rooftop design tips ideas carefully, and you might even end up with a decent one.
Key rooftop garden design ideas to keep in mind
Once you properly go into it, having a decent rooftop garden is not that hard. Now, there are some important design ideas to keep in mind. But, if you simply adhere to them you are bound to end up with a decent little terrace that both you and anyone visiting is bound to enjoy. So, here is what you need to keep in mind.
Plan before you plant
First and foremost, plan your space before you start planting. Even a small urban one can be beautiful, but only if properly planned. So, start by carefully consider how much space you have and how you are going to use it. If you are not sure how to do so, go online and look for already made gardens. What you definitely don't want is to simply pile in a bunch of plants and call them a garden. Your space needs to have a feel to it. So, do yourself a favor and outline it before you start planting. Figure out how light changes during the day, and orient your plant accordingly. Try to plan which furniture you are going to get and where you are going to put it.
Carefully pick your plants
Once you decide the look of your patio, you need to carefully pick your plants. For this, you need to consider your environment and figure out which plants are best suited for it. Also, you need to consider what kind of space you are looking for. If you want one that offers more privacy, you should go with taller plants like bamboo and small trees. You can even place a fence so that plants can grow over it.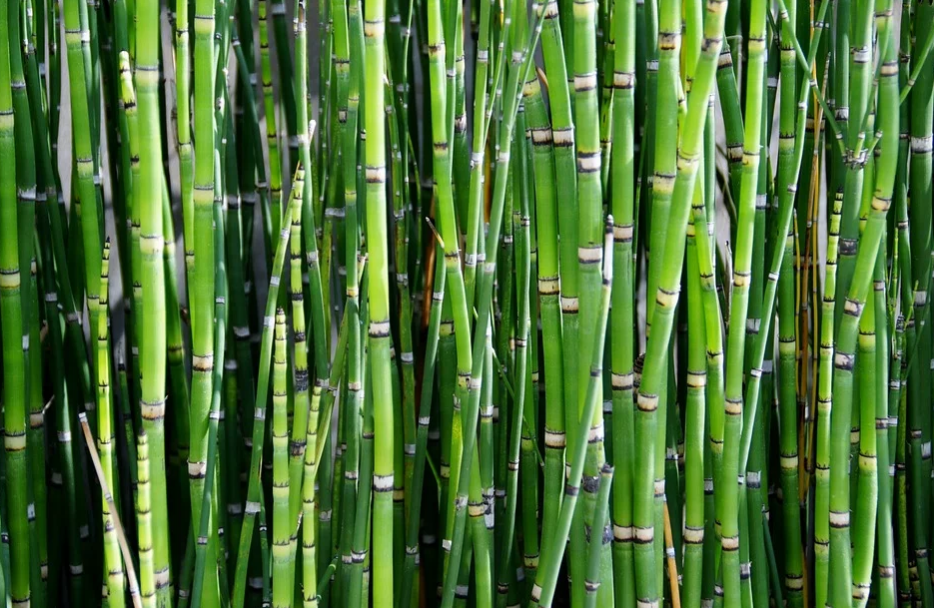 On the other hand, your garden could use a bit of color, so try to also add some flowers. As you can learn from MasterMovingGuide, you can easily move as many plants as you see fit to your space. But, you do not want to overburden it. On the other hand, you don't have to have a boring space with too little variety either. So, ideally, you should have between 5 and 10 different kinds of plants (depending on the size of your space)
Don't ruin your view
Having tall plants on your terrace is bound to limit your view a bit. But, one of the more important rooftop garden design ideas is to not ruin your view. Try to figure out where you will place your furniture and make sure that you have a decent view when sitting in it. You can even opt for installing a transparent wall, if necessary. The whole point of a rooftop is enjoying the view. So, if you can not organize your rooftop garden to have the best view possible, why bother?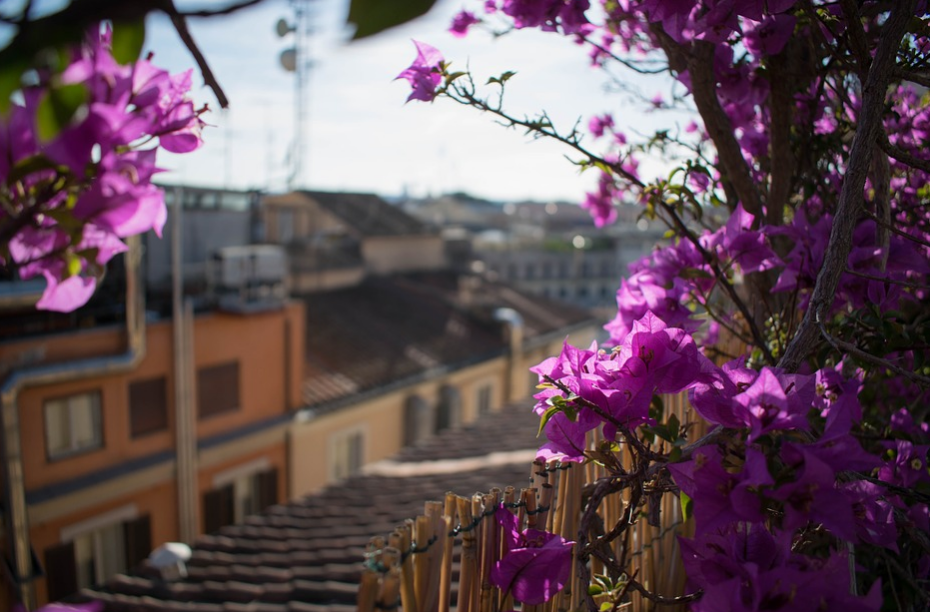 Integrating furniture
The furniture you pick for your space will be just as important for its look as will the plants. The biggest hurdle you will have to overcome is the comfort vs size. Most rooftop gardens aren't very big, so you cannot place a large piece of furniture in them. On the other hand, small pieces tend to be uncomfortable. So, you need to find a piece that is as comfortable as possible, without it being a nuisance in your patio. When it comes to transporting it, don't worry too much as relocation doesn't have to be complicated. Just remember to take your time when picking out a piece as you want to balance the design of it with the desired look of your garden.
Using colors
One of the most common mistakes people make when designing their rooftop gardens is that they implement as many colors as possible. They might think that using a lot of colors will bring joy or freshness to their garden, but this is far from true. Trust us when we say that one of the best design ideas is to limit yourself to three colors. This goes for decorations, furniture, and plants. By limiting your colors you will show that you planned your garden and that you didn't simply pile stuff into it. Know that three colors are usually used as an elegant way to represent ideas or attitudes (just think of flags for different countries). So, trust us, when it comes to designing an elegant rooftop terrace, go with three colors.
Lights
Plan on enjoying your rooftop terrace at night? Then you better figure out how you are going to light it. Ideally, you should have low-intensity yellow lights spread around your garden.
If you have some steps in your patio, you should place a light on them, both for aesthetic and safety reasons. You can even look into making your lights eco-friendly by implementing some solar energy systems. After all, why not use the fact that your garden is on the roof. But, remember to also have a control system for your light. You might want to light some candles from time to time, which will require you to be in the dark.