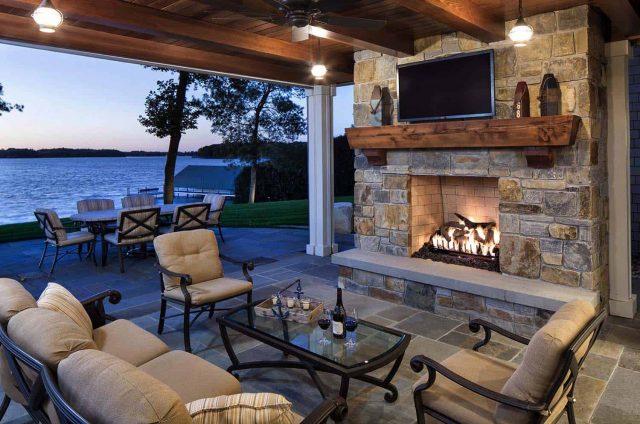 Relaxing outdoor space is something that every home and every family needs. A beautifully designed corner surrounded by lawn is a true gem, especially after a stressful day – and not to even mention those super cool moments of joy with friends. Or maybe just being alone, enjoying the sunset with a cup of coffee and a favorite book.
There are so many purposes for which you can use it, and, well,  excess living space is always welcome. To create the enchanting atmosphere you see in pictures on Instagram or in romantic movies, all it takes is a little willpower, effort, and a pinch of creativity. With a little cash invested and a sense of detail, you can create an enviable outdoor space. Neighbors and friends will always be happy to stop by for chit-chat, but be careful – they may not want to leave after!
Whether the terrace is the only open space you have or you have a large yard, each of them can turn into a fairytale oasis with a little bit of magic. Having problems with inspiration and finding some unique ideas? Don't worry about it, as we have too many of them. What's even better, we want to share them with you in order to help you design a breathtaking outdoor living space in a perfect way.
1. Grow a garden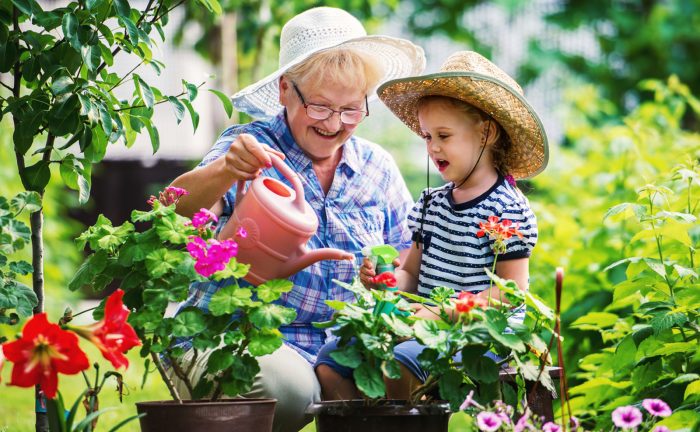 When you read the title, you probably immediately thought of beautiful comfortable garden furniture. We need to slow you down for a moment – it's nice and important, but not as much as the natural aspect. The outdoor atmosphere is unthinkable without loads of flowers and greenery. Their scent contributes to relaxation and the appearance of the beauty of the space. So, first things first –  put yourself in the role of a gardener.
Take your tools and gloves, buy some quality soil for flowers and pots of various colors. You can design the pots yourself, as this will make the whole idea even more compelling. If you have a large yard, think about where you might plant the garden and where you can place those super cool pots.
Once everything blooms, take an old wicker basket, fill it with colorful flowers, and place it next to the garden armchair for decoration. To make everything even more colorful and warm, take a couple of vases and put them on the table. Classic, but irresistible!
2. Pick some sweet furniture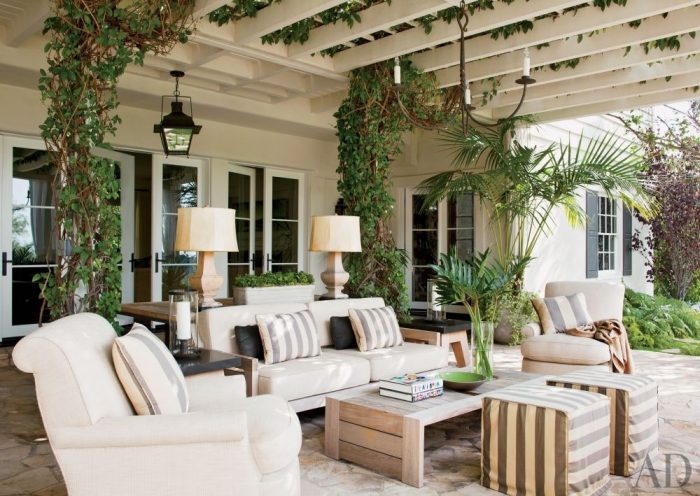 Without comfort similar to the one you have in the living room, this idea of ​​outdoor living space ceases to look tempting. You'll need a lot of comfy chairs or cushions to sit on. If you want to make your garden or terrace attractive, it would be best to go to the nearest furniture store or browse the websites and check the offer. www.furnitureok.com.au has an idea of how not to let the rain make you go inside and to continue to enjoy a cosy armchair outside even in such conditions – did you see their umbrellas? So cool!
The choice is diverse when it comes to garden furniture. Starting from edgy chairs and benches all the way to armchairs and sofas that give you the feeling of sitting or lying on a cloud. Complete the whole experience with a bunch of soft pillows with funny captions. Also, families tend to opt for various types of swings, so check that out as well. Wouldn't it be sweet to leave a few soft, fluffy blankets there, too,? Just let your imagination run wild.
3. Add lighting
You should also prepare for warm and romantic evening atmospheres – and they aren't perfect enough without adequate lighting. When the sun goes down, you'll need another source of light  – and we don't mean that ordinary traditional light bulb that hangs from the ceiling above you.
Speaking of traditional lighting methods, there are also more acceptable ones. For example, a few lighted torches surrounding the space where you're sitting would be quite a cute idea. Simple white candles or a few of them in colors that match the environment are always an elegant choice.
In stores intended for the production and sale of such details, you can find lanterns of various sizes that you can hang on nearby branches, specially placed hooks, or simply drop them on the lawn. They'll look absolutely fantastic in any combination.
4. Provide food preparation area
True hedonists know that outdoor pleasure isn't complete without food – and that this kind of atmosphere requires something that'll satisfy all your senses to the end. So make sure you save a corner that you'll use to prepare meals and snacks with family and friends. After all, you will certainly not want to heat your house even more using a stove in high summer temperatures.
Depending on the size of the space you have, you can get a small or large barbecue, as well as all other necessary accessories for lighting a fire and preparing a grill. It can be portable or made of bricks. Also, to make everything look nicer, you can add a small shelf on which you can place those yummy spices and sauces you've bought especially for this occasion.
In case you want a place where you'll be able to prepare all summer lunches and not only a barbecue, then you can make a smaller kitchen that'll have only a stove and the basic elements needed for food preparation. This trend is spreading extensively around the world and delights so many people – and we believe you won't be an exception either!
5. Adapt the outdoor living space to different temperatures and weather conditions
If you want to spend time outdoors all year round and use the full capacity of your creative corner that you have been designing for a long time, then don't forget to adapt it to all weather conditions. So, you need to find a way to protect it from the colder part of the year and from too high temperatures during the summer.
There are more expensive and cheaper ways to do this, and the decision is all up to you. Instead of a traditional roof that can be expensive, install a large awning or a huge umbrella. You can also provide a place in the shade by planting a branched tree that'll give you the needed protection from the sun.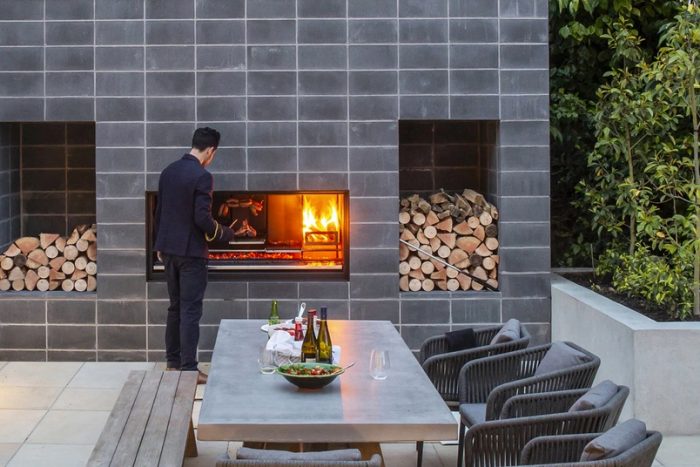 You may have lived in the belief that it's better to spend cold days inside, but with modern solutions for outdoor heating, you can change your mind. Nothing warms the atmosphere better than an outdoor fireplace, but if that's a big chore or luxury for you, you can use a heater and wrap yourself in that sweet blanket that you have already provided for that purpose.