As pet parents, we certainly do not view our fur kids as burdens. However, having furry friends in the house can cause some extra work in the form of more housework.
Cleaning up after ourselves can already be a full-time chore. With four-legged friends in the house, there are even more tasks that we must do to keep them and the house clean.
Even the most well-behaved of pets can have accidents. You want to be on top of those accidents, as well as manage your pets physical and mental health. This is going to improve your chances of success as a pet owner and make the experience much more enjoyable for you both.
Keep reading for some surefire ways and top tricks to clean up after your beloved furry friends.
Use Mats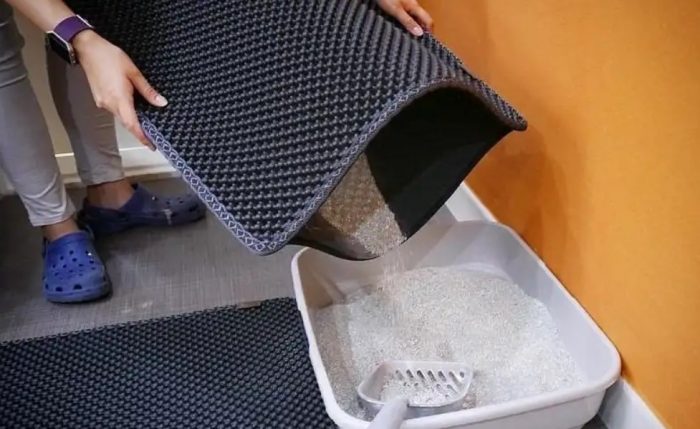 To minimise the number of messes you must deal with, you should have mats set at critical locations in the house.
The main door is a crucial place to have one so that some of the dirt can be cleaned off your furry friend's paws when they walk in from the outside.
It would help if you also lay down a mat where you put food and water for your pets. This makes things easier for you to clean up.
Carpet squares and mats are easy to clean and easy to maintain. They are also easy to replace and are ideal for those with pets indoors.
Use mats with a low, tight pile profile as these will be much easier to wash and vacuum.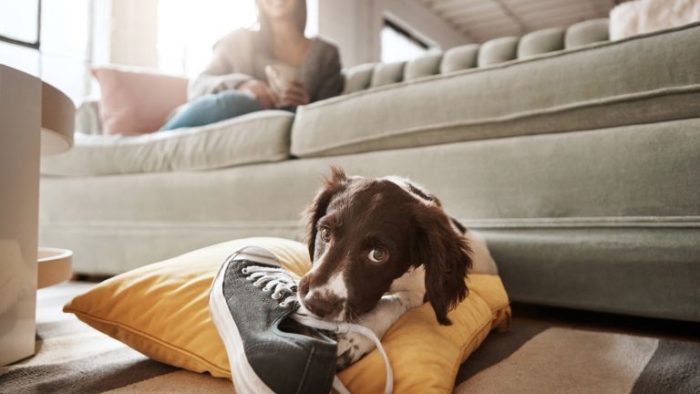 Quick Clean-Up Kit
To make cleaning up easier and faster, you should prepare a quick clean-up kit and place it where you can access it in a pinch.
The kit can include pet-safe wipes, a spray bottle filled with water and a towel or two. One of the best places to have this is by the main entrance.
This allows you to clean up your pet quickly, especially the paws when coming back in from a walk.
There are a number of natural deodorisers and organic pet clean up products that will smell good, be safe around pets and kids, and that do not damage surfaces. If you are concerned about safety as well as health and hygiene, research the most natural products as part of your pet clean up kit.
Rubber Cleaning Gloves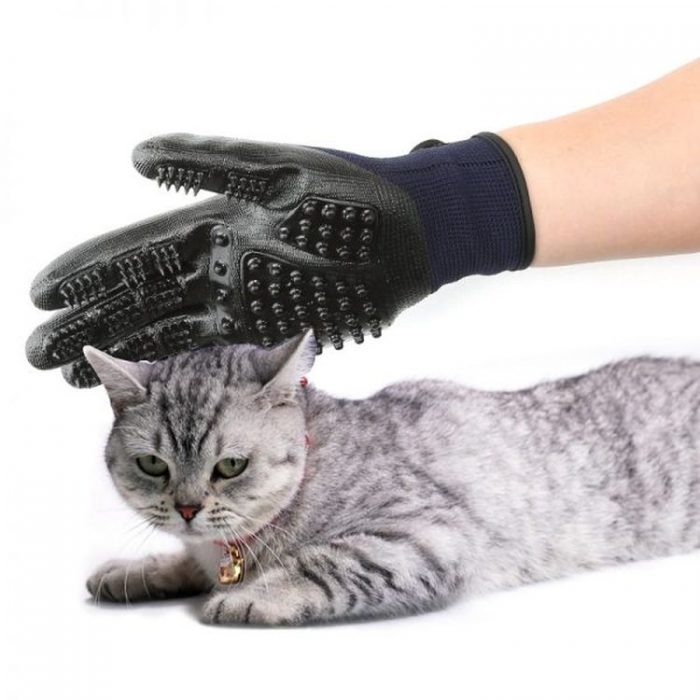 No, these are not for you to wear when you must give your furry friends their baths. Instead, rubber dishwashing gloves are a great trick to help get fur and hair off surfaces such as your sofa and cushions.
Put a pair on and run your hands across places where your pets hang out and you will find that you are quickly picking up all the hairs there.
Disposable gloves are a great idea also. They reduce the risk of cross-infection and don't require any maintenance or cleaning.
Groom Frequently
If you have not already, you should set up and stick to a grooming schedule for your pet. Doing so is a great practice to have as it reduces shedding and the resultant cleaning from it.
This does not mean that you should bathe your pet every day, however. Too many baths can end with disastrous results.
Instead, make sure to brush your pet's fur daily, especially the long-haired type.
Grooming not only helps keep the dirt, grime and other unsavoury elements out of the house but also ensures a good clean and healthy coat. It also minimises the risk of pest infection from mites, ticks, lice, etc, which can produce skin problems such as eczema.
Removable Covers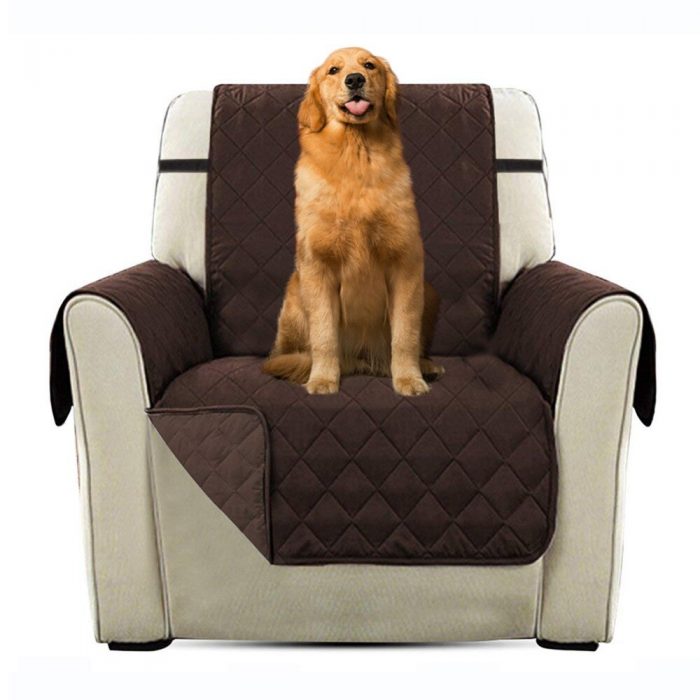 One of the best ways to keep your house clean when you have furry friends running around is by using removable covers.
For carpets, engage a carpet cleaning service like Electrodry that knows from experience how to deal with pet stains and odours. This will help to lighten your load and keep the house clean for you and your furry friends.
It would be a bonus if you have covers that are waterproof and easily wiped down. Being removable, you can easily bundle all the covers up and send them for proper washing. It also keeps dirt and fur from reaching your furniture.
Get Rid of Stains Fast
Stains are challenging to get rid of, so removing them quickly is vital. One way to do this is by investing in black light.
These make it an easy job for you to spot urine stains. As for removing them, the best mixture you can use is one of baking soda and vinegar.
All you must do is pour some vinegar on the stain first, then throw on some baking soda to soak up the liquid. After sitting for about a day, you will find it a fast task to remove the stain.
Keep Pets Entertained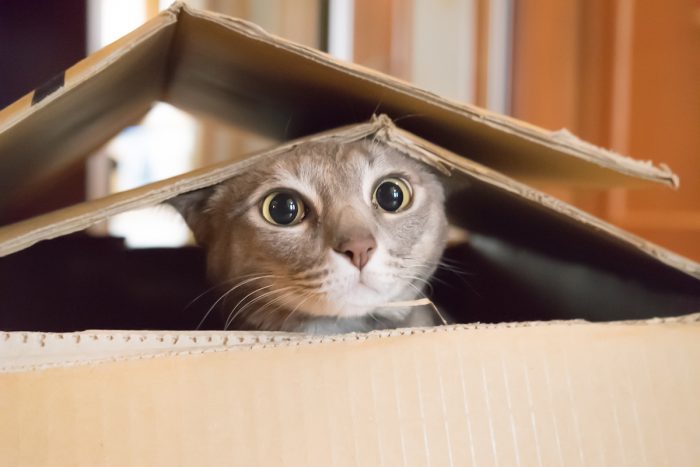 As a pet lover, you should already know that keeping your pet stimulated is one of the best ways to keep them happy and healthy.
Well, here is another excellent reason to keep them exercised and entertained: It helps keep your house clean.
When your pet is relaxed, this prevents them from destructive behaviour such as chewing up anything they can get their teeth on. This will translate into less cleaning up for you.
Set aside time each day to send with your pet. Pets thrive where there is consistent companionship. IT reduces anxiety and improves overall pet behaviour. It's also very good for your own soul to give time handling your pets and enjoying their company.
Get Professional Help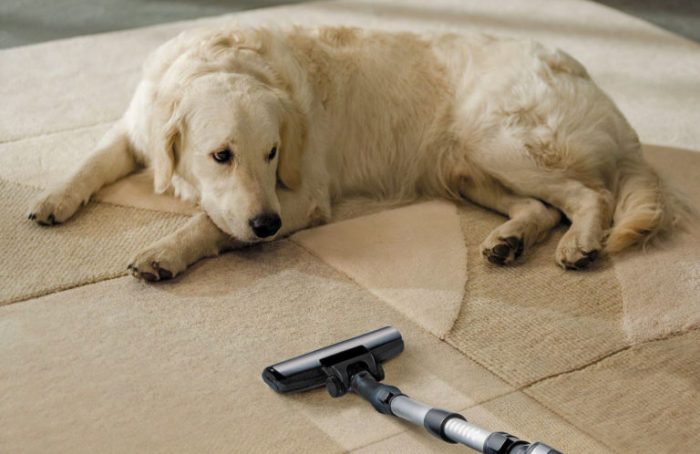 Do not feel bad about getting some professional help to deal with your pet's cleanliness. Sending your furry friend out for professional grooming is a great way to pamper them.
You can also call in the experts to help with keeping your place clean for the fur kids.
A range of services is also available for all kinds of pet needs. These include mobile pet wash services, pet psychologists for anxious animals, animal trainers, common pet clubs and societies and pet management services.
These can all help to make your experience with your pet – not to mention your pets experience – a joy.