There are many things that you can do in your backyard to make it look like a much better place. If you are planning to make some changes, you will need to focus on the ambient and comfort. Therefore, installing some outdoor benches, sofas, and other furniture is the first thing to do. Besides that, adding a lighting system will make that space perfect for the evening and night, and you will be able to spend a lot of time there with your family and friends.
Before you decide about the type of lightning that you want to install, be sure to make it suitable for the design and outline of other elements in the garden. The selection of the lights can be very important as well, along with your experience with the selection and installation. If you are interested in an energy-efficient and eco-friendly solutions, check out gigalumi.com.
Also, the key is to never rush with your decision. Always check the features of some lights before you install them. Those without proper experience should consult with some experts in this field as well. Moreover, we are going to introduce you to some excellent ideas for the lightning system in your garden.
1. Make it Subtle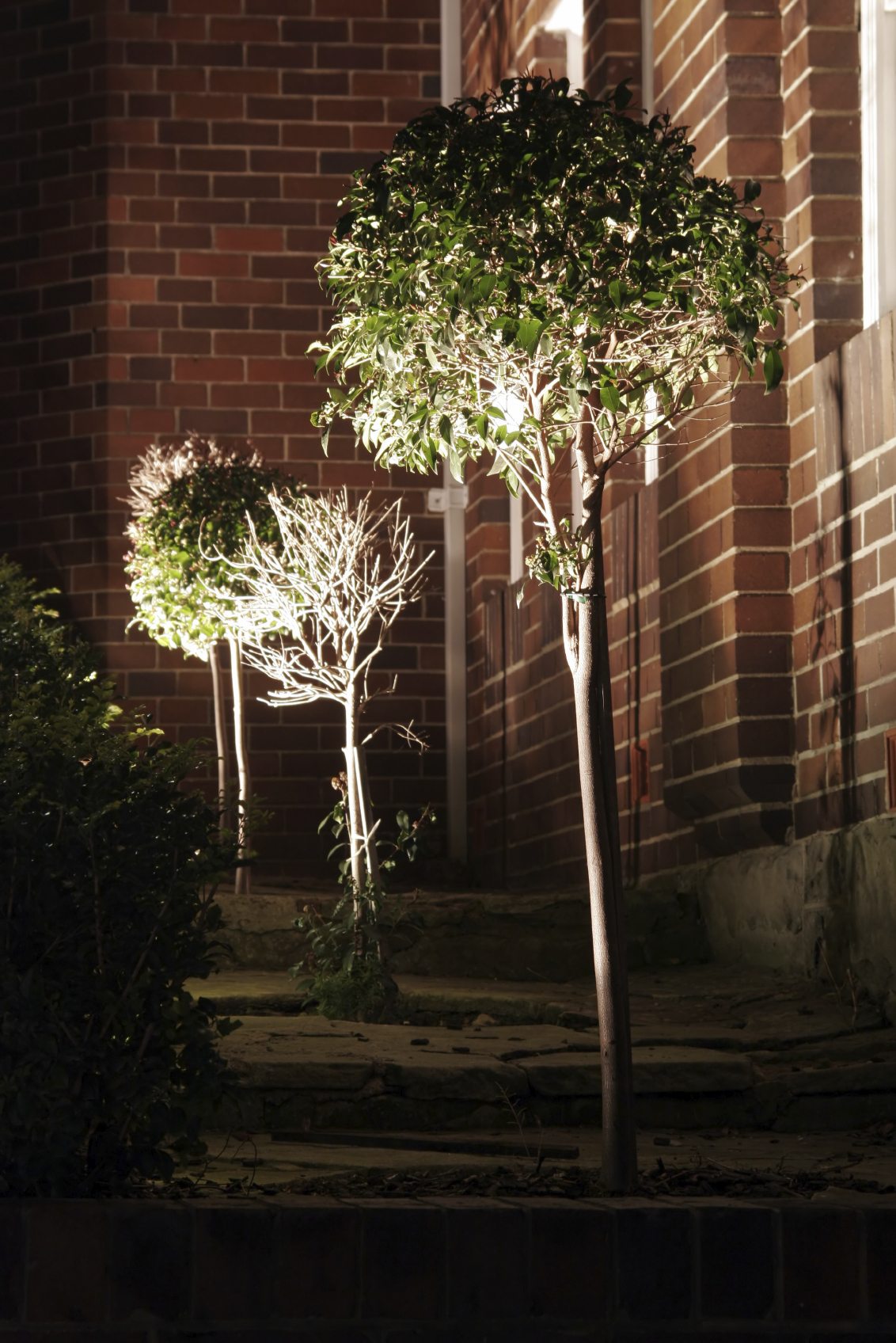 There are many simple options that you choose. For example, simply placing the lights on the trees and other elements around the garden. However, it won't be such a pleasant experience when the light is too strong aiming directly at your face. Therefore, a much better solution is something subtler. There are various options where you can hide the main source of lightning.
For example, choosing some hidden spots and corners, the bottom of trees, areas under furniture, and more. You can create an amazing ambiance this way if you decide to install a lot of led stripes around your garden. It will create an amazing atmosphere while not bothering your eyes.
2. Create an Indoor Feeling
If you prefer spending a lot of time outside in the garden during the summer, or you live in an area where it is always hot, the perfect solution is to install a more powerful system that will provide the same feeling as when you are inside your home. The focus should be on the part of the garden with the furniture, but lights should be placed in other spots as well.
That will help you to create an ambiance almost the same as when you are inside. Also, you can combine different types of lights and choose various spots. For example, those stronger devices should be placed around the trees at a distance from the club table and sofas, while less powerful devices can be installed around the furniture and even placed on the table.
3. Highlight the Specific Area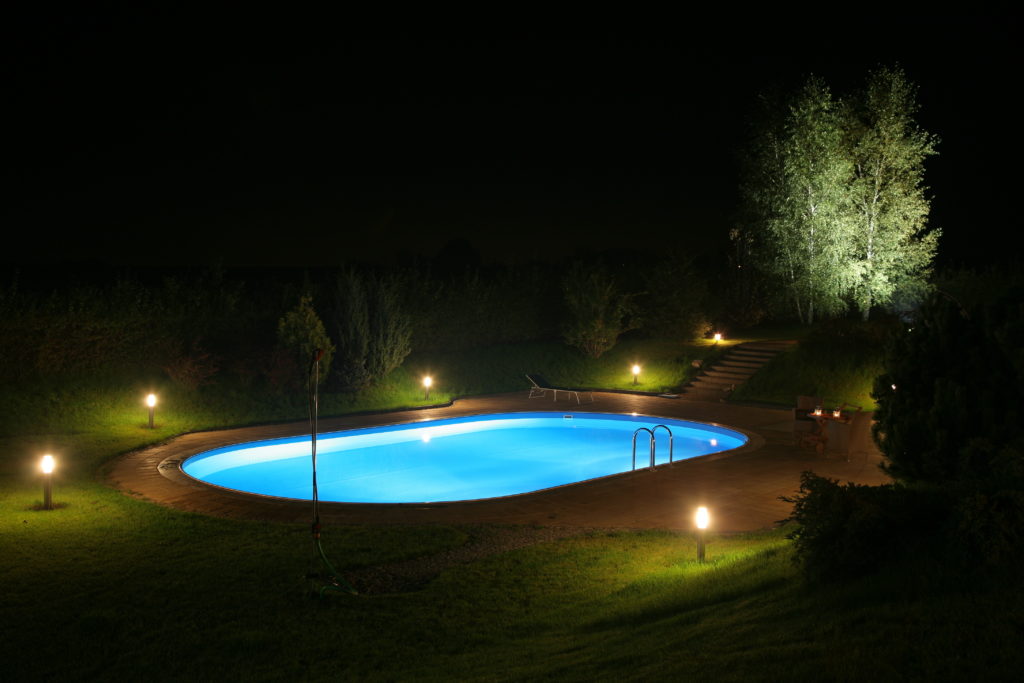 If you don't want the lights that are too powerful, you can highlight other areas in the garden while still providing enough light to sit in the garden. Therefore, you can focus on the pool, pathway, trees, or some decorations. The great thing is that you can be quite flexible with this option.
It depends on the outline and design of your backyard, along with the various elements you have there. For example, if you have a lot of flowers in your backyard, a great idea would be to aim the lights toward these plants. It will make your garden more elegant and pleasant to spend time there at night.
4. Play Around with Different Colors
In most cases, people are choosing standard white and yellow lights. However, there are many other colors and types of lightning that you can choose as well. It all depends on your preferences and what you are trying to achieve.
You can create a more romantic place by adding a couple of red lights around the area near the table or making the colors suitable to other elements. For instance, adding blue lights around the pool, and green lights around the plants. The best solution is to choose LED stripes since they are more elegant and won't bother your eyes.
5. Add More Layers
While adding a plain lightning device is quite simple, you can achieve much more by installing different power outputs. The best example is when you want to make it more pleasant around the table.
Another advantage of this solution is that you will make your garden appear more unique. The great thing is that there are many options available on the market that are easy to install and they don't require a lot of money either.
The Bottom Line
There are many other solutions available as well. As we already mentioned, it all depends on your preferences and the design of your garden. The most important thing is to choose where to focus and how powerful power output you need. If you don't want it to be too strong, you can install lower output sources all over the garden and highlight different elements like trees, flowers, grass, walls, table, and much more.
Also, choosing some hidden spots is one of the best solutions you can make when you are installing the lights. It will create a subtler ambient while keeping the lights safer and long-lasting. Moreover, be sure to make the right choice when it comes to power output and the selection of the devices. There are various types of lights like neon stripes, standard lights, LED, and more. These options provide a different feel, but there are also differences in power consumption, duration, and price.
On the other side, even if you make a mistake with poor selection, you can simply replace it with another option. Also, be sure to choose well-known producers and lightning systems and experts who will install them in the right way.