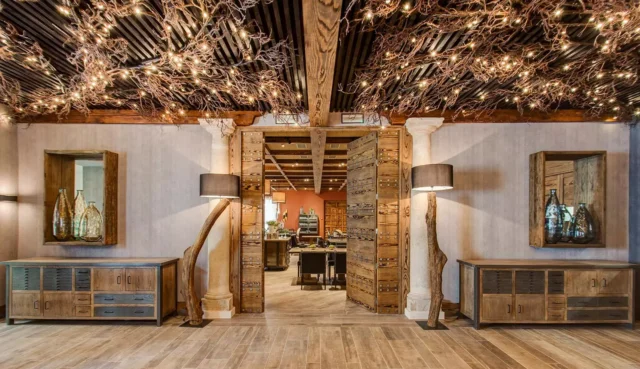 If you're looking to add a touch of rustic charm to a room in your home, there are plenty of design and decoration ideas to choose from. From handcrafted furniture and accessories to cozy lighting and more, there is no shortage of ways you can transform any space into a rustic-looking abode. In this blog post, we will be exploring some of the most stylish design and decoration ideas for creating a charming, rustic look in your home.
Decoration and Design Ideas for a Rustic Looking Home
If you are aiming for a rustic look in your home, there are many decoration ideas that can help you achieve this.
One way to create a rustic look is to use natural materials such as wood and stone. These materials can be used in flooring, walls, furniture and accessories.
Another way to create a rustic look is through the use of color. Choose earthy tones such as brown, green or red to give your home a warm and inviting feel. You can also add pops of color with accents such as throw pillows or rugs.
Texture is also important when creating a rustic look. Be sure to incorporate textured fabrics and materials such as wool, linen or leather. These textures add depth and interest to any space. Rustic recliners, quilts, and throws are great ways to add texture.
Lastly, accessorize your rustic looking home with items that represent nature such as antlers, branches or rocks. By incorporating these elements into your decor, you will give your home an authentic rustic feel.
Rustic Furniture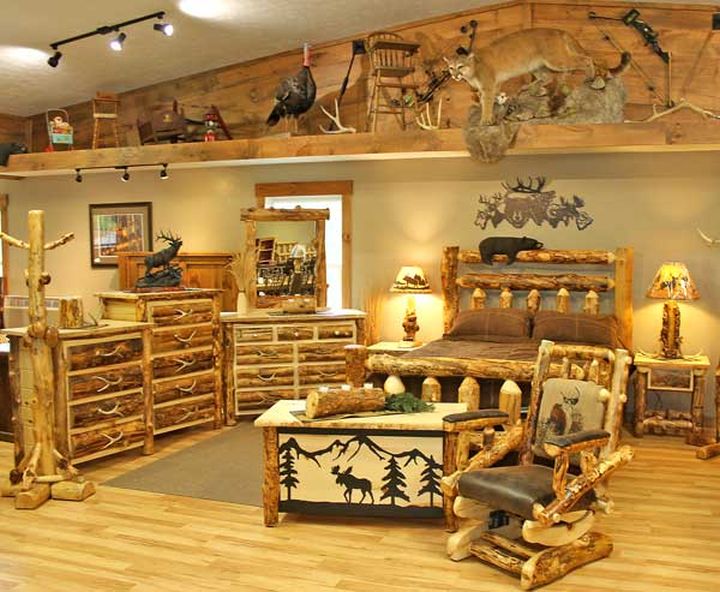 If you're looking to add some rustic charm to your home, then look no further than rustic furniture. Rustic furniture pieces are often made from natural materials like wood and stone, and they often feature intricate designs that give them a unique look. It can be used in any room of the house, but it's particularly well-suited for rooms with a rustic or country décor. Here are some design and decoration ideas for how you can use rustic furniture in your home:
1. In the living room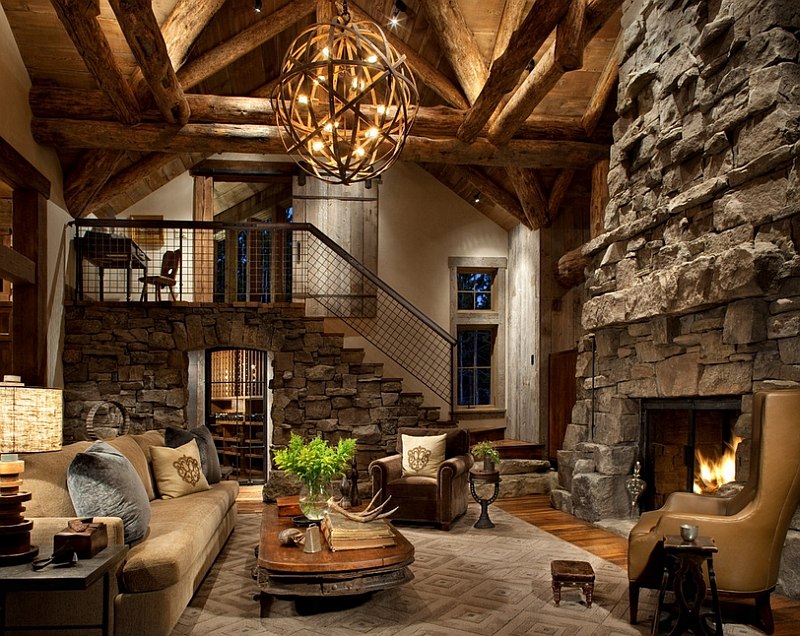 A rustic coffee table or side table makes a great addition to a living room with a rustic décor. If you have a fireplace, consider adding a mantel made from reclaimed wood. Or, try using a couple of rustic end tables as nightstands in your bedroom.
2. In the dining room
A beautiful wooden dining table is the perfect centerpiece for rustic-themed dining room. For added charm, add some matching chairs with carved details or upholstered in leather.
3. In the kitchen
Rustic stools are perfect for pulling up to an island or breakfast bar in the kitchen. If you have exposed beams or brick walls, consider adding some shelving units made from reclaimed wood. And don't forget about lighting – mason jar light fixtures are perfect for giving your kitchen a rustic touch. Putting a hand painted art piece on your kitchen wall can also add a unique and rustic touch to your decor. Hand-painted artwork brings a personal and artistic touch to any space, and adds character and charm.
4. In the bathroom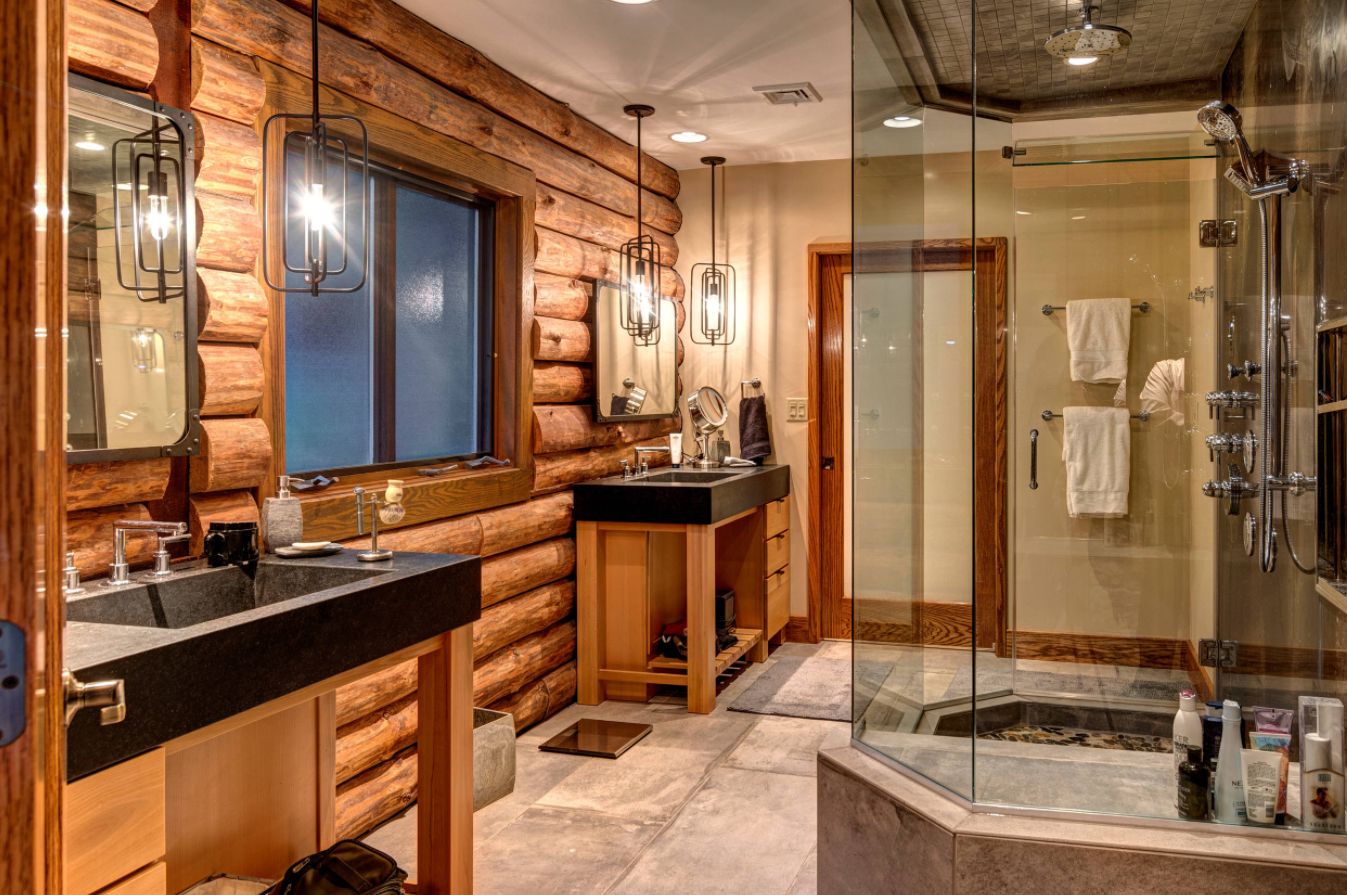 Add some character to your bathroom with rustic-style vanities and cabinets. Or, try adding a rustic mirror with an ornate frame or distressed details.
From natural wood floors to reclaimed furniture pieces, there are plenty of ways to make sure your home looks great while still keeping it rustic. So don't wait any longer – start exploring all of these wonderful ideas today!