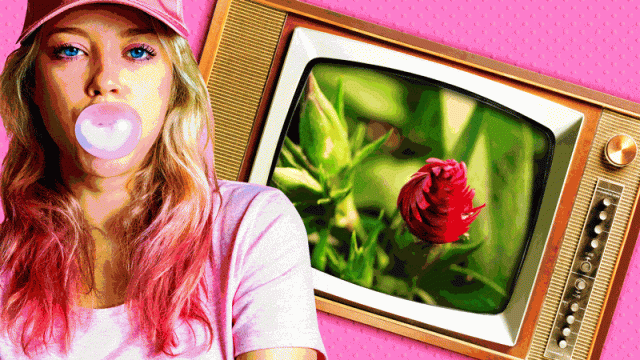 Coming back home after a stressful day at work and getting to do some gardening is one of the best ways you can release all of that pent up stress. Just the idea of looking after your flowers, watering your plants, and being around that beautiful scent of roses is truly relaxing. However, the fact is that most of us just want to relax after coming from work. Sure, doing a bit of work on your garden sounds like a good idea, but when you feel like you have no energy left, all you want to do is sit down in front of your television.
Today's streaming services are filled with thousands of fun and quality TV shows, movies, or documentaries. Even today's aerial broadcasting networks and cable companies provide people with quality content. Shows like Better Call Saul, Breaking Bad, The Stranger, and many more are simply amazing to watch. The actors, the directing, the camera angles, all of that is simply perfected.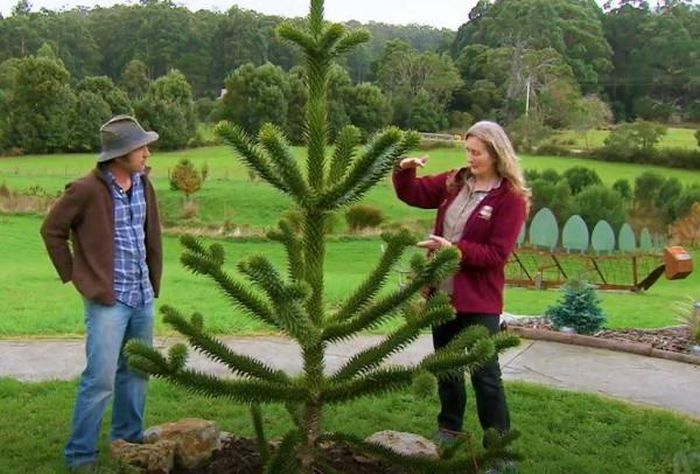 Unfortunately, sometimes a person can feel a bit overwhelmed by so many different TV shows available. If you are like me, then you probably feel like you do not want to watch any of those shows and you are looking for something educational or at least in any way helpful. The Stranger will not teach you anything important in life, except maybe how to solve murder mysteries.
However, since you want to take care of your garden so much, why not start watching gardening shows or documentaries? Here are some of the things you can learn from them and here some of the most popular such shows.
It is educational
These people that have created such documentaries or TV series have been gardeners for almost their entire lives. They have dedicated most of their time and their expertise is incomparable with anyone else. Naturally, by watching their way of taking care of their plants and their technique, you may learn a lot. Watching this kind of educational content will surely help you make your garden blossom even more than last time.
So, if you truly want to improve in your gardening skills and techniques, consider watching gardening related content.
It's fun
Why would you watch anything if it isn't fun, right? Well, at first, it might seem like an entire movie or documentary about a gardener is boring. It is what I thought too. But, I gave it a chance and it can be really fun, especially if you are already familiar with growing plants and cultivation. You will be relaxing, learning new stuff and having fun at the same time. What is there to lose? If this isn't your cup of tea, you can always get back to watching Breaking Bad any time you want.
It helps you relax
People that obtain their livelihood through cultivation, growing plants, flowers, or trees seem a lot less stressful than people working a desk job. Many studies have proven that cultivation can be very relaxing and might help people relieve the stress they have accumulated over the years.
This is something that you will notice right away after pressing play on that gardening documentary. The person leading the movie is calm and explains everything very thoroughly. There's no yelling, fast-paced action, violence, or anything else that you would usually find a regular TV show.
That sense of calmness will help you relax like never before. Believe it or not, but after I started watching this kind of content, I started getting much better sleep.
Gardening shows you should check out
If I managed to convince you that you should check out this type of shows then here are my recommendations.
Gardener's World
This might be one of the longest-running programme in the world that started around 1968 and it is still running even in 2023. It runs for about 30 to 60 minutes and it is usually shown on BBC Two. You can find out here how you can get access to BBC Two.
Originally, the lead presenter was Ken Burras who was quickly replaced by Percy Thrower who stuck around for almost eight years. After him, there have been several other presenters and currently, the running lead is Monty Don since 2011. Monty Don was the audience's favorite because he was already the presenter from 2003 to 2008.
Big Dreams, Small Spaces
Big Dreams, Small species is another series presented by Monty Don that is broadcasted on BBC Two. This one is a bit more down to earth because Monty helps amateurs realize their dream backyard. He helps them plant their favorite flowers and trees, creating a truly beautiful landscape. This one ran from 2014 to 2017 and you can probably watch it on Netflix or on Aerial TV too.
Ground Force
Originally broadcasted on BBC Two, but was later moved to BBC One from 1998 until its cancellation in 2005. The first seven or eight episodes were amazing and you should definitely dedicate some of your time to see them. The rest of the series gets a bit repetitive and slow, so you won't have to waste your time on those.
Love Your Garden
This British TV shows first started broadcasting in 2011 on ITV and the lead presenter was Alan Titchmarsh. Alan Titchmarsh was also the lead presenter for most of the Ground Force series. If you loved Ground Force then you will definitely like this one too. You will be glad to hear that it is still running even in 2023 and that there is a ton of content to catch up on. Its eleventh season should release any day now. You can catch this show on Netflix too.
It mostly revolves around Alan and his co-presenters David Domoney, Katie Rushworth while sharing very informative advice about keeping your plants and trees healthy and alive.
After watching any of these shows we mentioned above, you will surely learn a lot of things about gardening and you will make your backyard look better than ever.