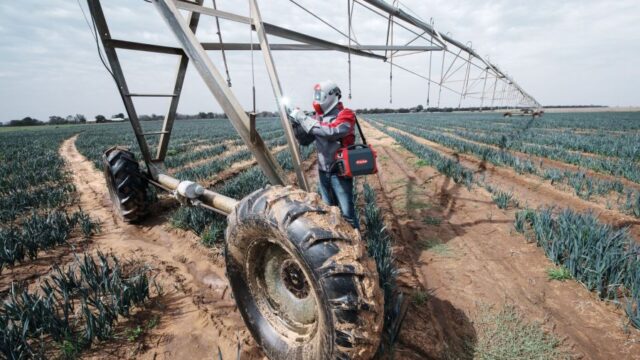 If any spending time on a ranch is never monotonous, whether you patrol your property for pleasure or you exactly know what your next obligation is. Nevertheless, a ranch owner should be adequately prepared to successfully surpass all the challenges one can face during the maintenance of their estate, and a useful tool that can enable them to preserve certain machines or different tools from hitting the scrapyard is definitely a MIG welder. Although people often think used equipment is not as good as the new one, there are certain advantages you can experience if you opt for secondhand MIG welders. Thus, read the following text and learn about tips and tricks for buying a used MIG welder for your ranch.
MIG welders are ideal for semi-professional use since you do not have to be extremely knowledgeable and experienced to be able to use them for everyday ranch needs. Surely, you will have to learn the basics before crafting perfectly clean welds, but with a little time spent with your brand-new favorite secondhand toy, you will be joining like a pro promptly. The main thing that differentiates a MIG from other sorts of welding tools is that this type of process is semi-automatic, due to an arc that is created between a wire, which automatically transforms to the weld and the base metal. You control the speed so it enables you to weld for longer and more precise.
Make Sure It is Functional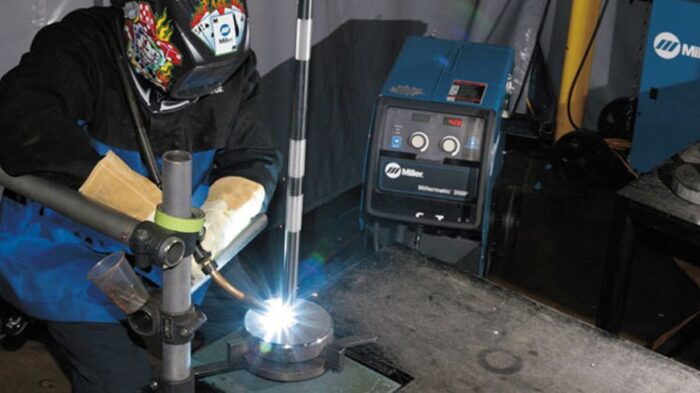 The first thing you should worry about when buying a used MIG welder is whether it really works because you do not want to waste your time on a broken machine. Therefore, we would suggest that you try out your new toy before making any arrangements if that is possible. That way you will see the condition of the welding instrument and whether it requires additional investments or not. If you notice certain irregularities, you could be able to beat down the price and negotiate a more favorable deal. On the other hand, if you cannot test the device for various reasons make sure you ask that the seller makes a video of the machine performing and presenting its feature before making a decision.
Search for the Models You are Familiar With
If you are already familiar with a particular MIG welder, we advise you to search for either the same or similar used models. People do not buy welders every day for several reasons and being familiar with the way a particular model works is one of them. Also, if you are experienced with managing with a particular type, you might know what to expect and efficiently fix any potential issues that might arouse in the future. If you buy a used MIG welder and do not know what to expect of it you might end up with a faulty operating machine without even being aware of it in the first place.
Voltage
An important thing about buying either a new MIG welder or an already used one is the voltage it is crafted to work on. Namely, MIG welders power up using electricity but different models provide different features and they are closely related to the type of voltage they are energized with. Thus, you need to have an adequate electric outlet installed to support your welder. Since you want a joining device for a ranch the chances that you have 220 Volt outlets are high and it would enable you to use the supreme power of any MIG welder, but if you are limited to only 110 Volt outlets then you can operate with a small portion of power your apparatus can cope with. Thus, check the status and make any necessary modifications before you start working with your secondhand MIG welder. Visit here to acquire more data about MIG joining tools and their characteristics alongside with different models and features they have.
Ask for an Assurance
No matter if you are considering purchasing an already used machine, there is no reason for you not to ask for a particular warranty on the MIG welder you intend on buying. Since there is no way that you can break a solidly working machine within a year of moderate utilization, you should not accept any warranties shorter than that. A MIG welder is not a low-cost investment you consider repeating every now and then, moreover, you need this machine to help you with your everyday ranch chores. Therefore, the least that a seller can offer is a one-year guarantee.
Duty Cycle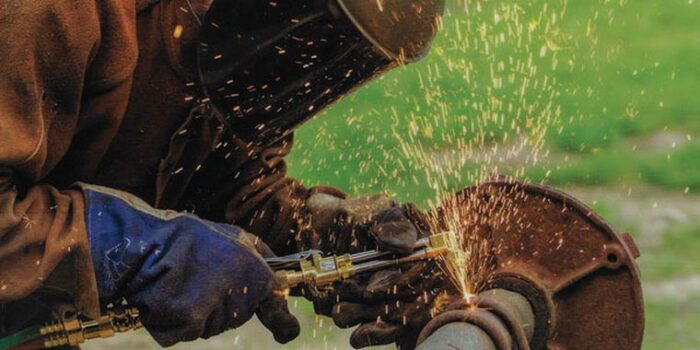 Depending on how you intend on using your MIG welder on your ranch you should choose a model according to its duty cycle. MIG welders are categorized by the heat they can generate at a given cycle. The generated heat is called the amperage and the timeframe is ten minutes. Now, the higher the amperage a MIG welder can generate during that period the longer it can work without overheating. Therefore, if you need to work for long periods without exhausting your machine you will require a MIG welder with higher amperage and vice versa.
Once you have read through the lines above and learned about vital tips and tricks for purchasing a used MIG welder you should be fully equipped to make a move and enrich your ranch arsenal with a new toy. Not only will you save some money but you will also be able to fix things around your ranch that would be useless otherwise. Therefore, if you failed to memorize all the important pieces of advice on how to obtain a perfect secondhand MIG welder for your cause, make sure you read through the text at least one more time before you decide to make a move. When it comes to MIG welders and machines of similar caliber sometimes it pays more to search for used goods than to spend a fortune on new models offering innovations that you do not even need or even know how to use.