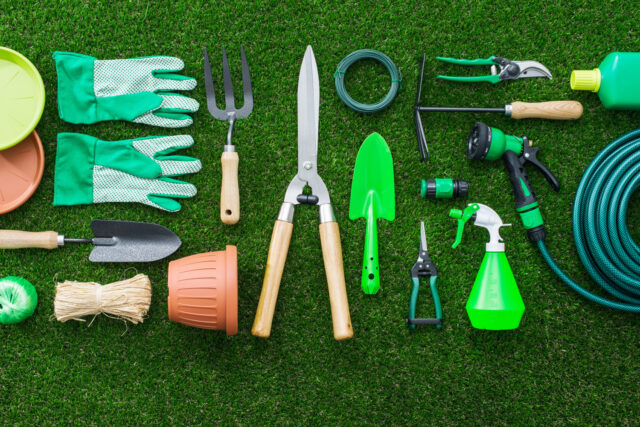 Every homeowner dreams of having a beautiful garden, which is a treat to the eyes. Of course, nobody wants an eyesore in the front yard and make the house look like a spooky haunted house. Well, when you become a homeowner you automatically are inclined towards adapting to the gardening hobby that you never thought of. Furthermore, it is said that gardening is therapeutic, so not only do you get a treat for your eyes, but you also get a treat for your soul.
Furthermore, gardening or maintaining a lawn is not as easy as it looks. It is quite technical and one has to observe quite many things. After all, you are literally growing living organisms in your soil. It takes patience, practice, and impeccable detailing for you to have a beautiful perfectly trimmed garden.
Moreover, over the years, gardening has become easy for newbies with hundreds of tools that are available in order to make gardening more convenient. We are lucky that now we have advanced technology that has come out with easy-to-use gadgets and tools for us to make our gardening experience smooth and easy. Thus, with these tools, we can save a lot of time and just make it simpler for us to maintain our front yard and backyard.
That is why, in this guide, we will explore the best gadgets and tools that will help you, especially the beginners in your gardening journey. Let us dig in to learn about them.
1. Landscaping Apps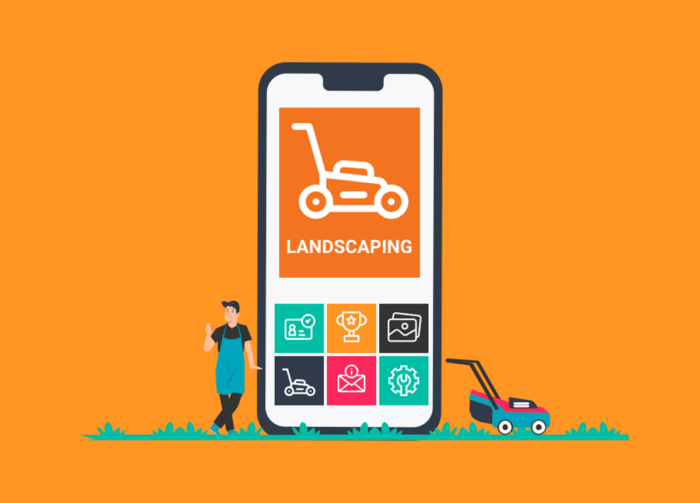 The first problem that everyone faces is a blank canvas, which is in your front yard or backyard and it is extremely difficult to envision a garden or how to plant your trees, flowers, and plants and make it look aesthetic. So just like everything has a layout, why not a garden?
Luckily, now we have apps that will help us with this. There are plenty of apps available that will help us landscape our garden. Also, instead of making mistakes and planting something wrong, we can use these apps to make a layout of our garden and also at the same time save our time, energy, and money.
So, before you start digging, look into the app which will help you understand where to plant what and how much space is supposed to be left. This also helps you understand how to take care of these plants and also measure how much soil in sunlight you will need.
2. Sprinkler Controller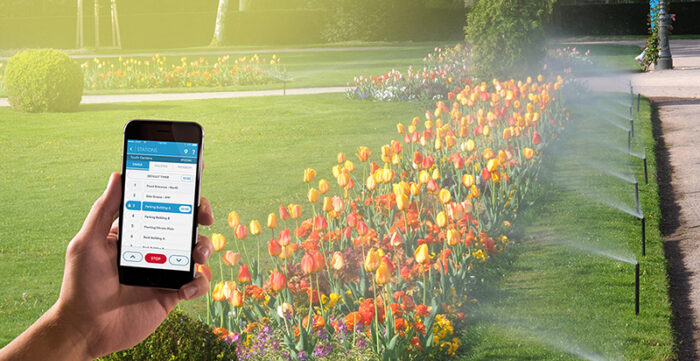 Although this is not a new device, it is an all-time favorite and a must-have if you are planning to maintain a garden or even build one. A few years back you would have to go and turn on your sprinklers and then make sure that you turn them off before flooding the entire garden or wasting water, which is now a resource we need to conserve.
So, now what you can do is install automatic sprinkler monitors which will help you set up a time and you can turn on the sprinklers and turn them off at your desired time. You just have to install a sprinkler app on your smartphone and connect your sprinkler monitor to the phone. For that, make sure that your smartphone is connected to the internet. If you don't have a good ISP, we suggest you go for Xtream Internet for its stability. With this, you can control the sprinkler from any corner and water your gardens whenever you want.
Moreover, with this gadget, you can save your water bill and conserve water. These advanced sprinkler controllers measure, monitor, and process plant type, soil, variety, rain, sign, and exposure so that the garden is watered appropriately.
3. Seedling heat mat
What a breakthrough technology that now you have the luxury of germinating your seeds by putting them in the heating mat. It is difficult to control the temperature in colder, climates, or colder countries. If you are going to seed plants, the seeds need to be in a specific warm, moist humid temperature. With these gadgets, you can just put them into your seeding trees and have the seeds germinate and sprout without having to worry about them dying.
4. Solar Outdoor Lighting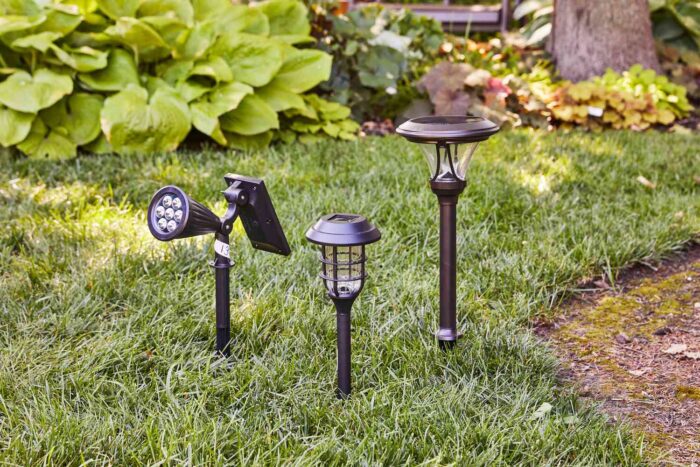 If you're envisioning a beautifully crafted garden, then you know that you need lighting in order to make it look more appealing at night. There is an art involved in placing the lights aesthetically around plants and in your garden to make it look alive and pretty.
However, now we have solar lighting available which will not only save energy but save our electricity bill as well. Solar lighting is so convenient that can be placed outdoors in your garden which will be powered through the sun during the day and as soon as the sun sets.
The lights are going to get turned on automatically without you having to worry about going out and turning them on. As soon as the sun rises again, the lights will turn off and start charging automatically. The outdoor solar lighting is easy to place and replace according to you. They are not super expensive and you can buy many different kinds of solar lighting according to your taste and make your gardens look more aesthetic.
Conclusion
For beginners, we feel that these are the gadgets, which are necessary to help you start your gardening and also maintain it. As you advance and gain more experience in the gardening section, you will be able to take advantage of more advanced garden gadgets and tools. Happy gardening.