Cozy plaids, warm light, pillows to sink into, and a slice of apple pie on a plate — that's what coziness is all about! However, the feeling of coziness in the living room does not arise independently; it takes a little inspiration and a loving hand.
Choosing the correct living room set is very important to ensure coziness. The sofa and even the smallest detail play an essential role. We will tell you how to pick up interior elements and make a cozy living room below in the article.
But what really makes a room cozy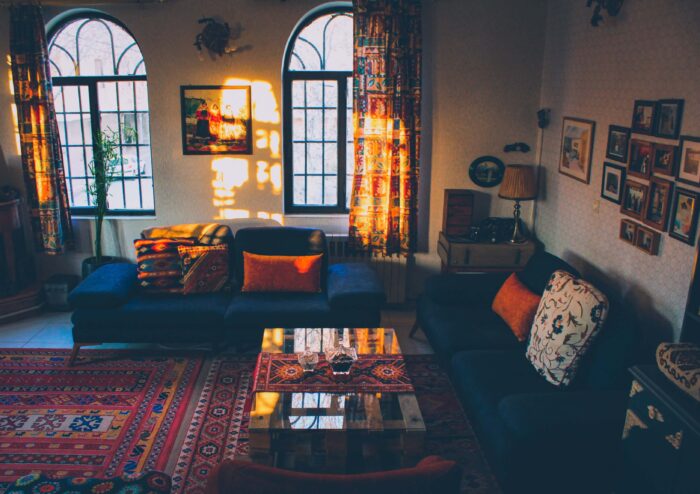 Comfortable living is a must — whether it's a modern city apartment or a rustic country house. After all, our four walls are our sanctuary, where we spend much time (not only in the colder months). The living room plays a significant role here, as this is where we relax alone and as a couple or with friends and family.
A cozy living room starts with a good layout — because the arrangement of furniture, rugs, and fixtures affects how comfortable we feel.
Go into the living room (preferably with the whole family) and consider how you spend your time there.
It's best to write down everything you'd like to do there. So, you know what is essential when arranging furniture.
Possible questions you can ask yourself about it:
Who "lives" in the living room — family, friends, visitors, playmates, pets?
What is your favorite thing to do in the living room? — Watching TV, socializing, reading, playing.
What does everyone do for themselves — what do they all do together?
Can you plan different areas for these activities?
Your living room is your home, not your guests' home. Even if you want to entertain (and impress) your visitor in your living room, you and your desires always come first.
Arrange the furniture in groups
The denser the furniture, the more homely the atmosphere. Small individual units are often recommended instead of a large group of furniture.
Depending on your favorite activities, such arrangements can be, for example:
A socializing area — with a comfortable seating area and table.
An area around the game console, music center, and TV with comfy cushions and lounge chairs.
Play area — with a soft carpet and a place to play.
A small reading nook — with a large armchair, table, and reading lamp.
Often away from the sofa, the living room is surprisingly cozy — many small living rooms quickly become a favorite spot for a cup of coffee or a good book. A low table with chairs or a bench is great for this.
One of the most essential tips for the placement of your furniture. It is crucial that you can move freely between furnishing elements and that they do not create obstacles. A good width for the main walkway in the living room is about a meter. For smaller ones, a width of about 60 centimeters is sufficient.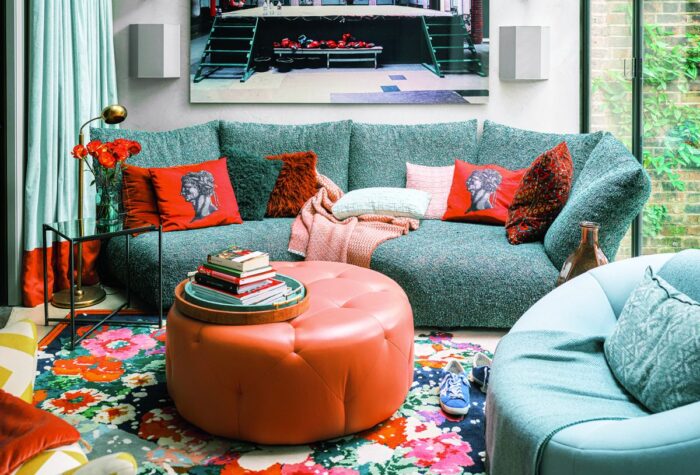 Nothing makes a sofa look as cozy as a few comfy pillows and plaids. It's worth experimenting with different materials and textures to make the whole thing even more comfortable. In other words, feel free to combine pillows made of velvet with those made of cotton or silk, even with 3D details such as pompoms or fringes. The only important thing is that the style of the pillows — for example, boho, glam, Scandinavian or modern-elegant — is consistent, and the colors harmonize. An XXL coarse knit blanket or a classic plaid made of wool gives the sofa pretty draped the last cozy touch.