There is almost no house without at least one sofa. The sofa usually occupies a central place and is a small oasis of rest. It is a place for relaxation of both body and soul. Not only should it be comfortable and convenient, but it is also required to meet aesthetic criteria.
In order for the sofa to be able to provide us with satisfaction over a long period of time, it is very important to pay attention to its material. The fabric is really diverse, but not every fabric is able to withstand friction, especially if it is used as a place to sleep. The choice of fabric can be very delicate, some fabrics are very similar, and yet they withstand friction and pressure completely differently.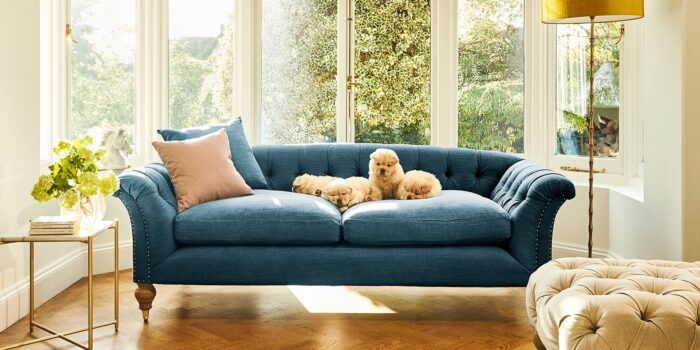 If you adore your old sofa and don't want to buy a new one, maybe it's time to change it and renew it. You have a large selection of materials both in terms of design and quality. You may be surprised at how much this procedure will cost you, but still, if you are in love with your sofa, nothing is expensive. What is very important is that you do not try to do this yourself. The help of professionals is necessary here, so leave your trust to them.
Before you start choosing a fabric, it is very important to assess the situation and the room in which the sofa will be located. It is important to assume how much time during the day you will spend on it so that you know which solid material to choose; whether you will just sit on the sofa or also sit and sleep; whether you are allergic to certain materials. There is a really great selection and possibilities, and you can read more.
If you are choosing a new one or planning to restore an old sofa, here are some suggestions of the most popular fabrics and their characteristics, how to choose the best upholstery fabric for your sofa.
Cotton cover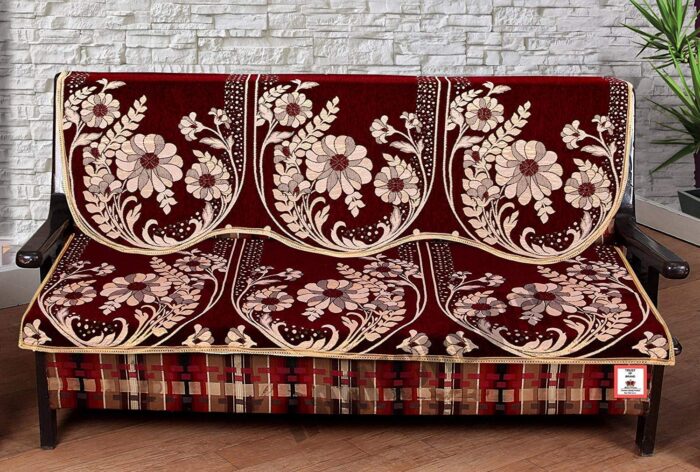 Most of us who love natural materials immediately turn our attention to cotton. It is light, airy, and natural. This material is environmentally friendly, so it is most often used for sofas in children's rooms or for sofas where people sleep. It is very easy to paint and can be found in all shades. The main disadvantage of this material is its short lifespan.
Different types of leather
Leather has long been used to cover furniture. It is very durable and has a long life. It is very easy to maintain and looks luxurious. However, the color palette is not too colorful. The disadvantage of the skin is that minor cracks can occur that do not look nice, and the prices are very high.
The artificial leather does not differ much from natural in appearance. It is much more resistant to wear than natural and it is very easy to paint, so you can fit the shades into your interior. It is cheaper than genuine leather but still has its drawbacks. This material is subject to bleaching, so it is not recommended to place an artificial leather sofa near windows and other light sources, including UV radiation.
Another, perhaps the most appreciative skin type is eco-leather. Its characteristics are closest to real skin, but it is much more resistant to wear. It is created by applying a porous polymer to a cotton pad. This type of fabric "breathes" and is air permeable and has high ecological qualities. It is easy to maintain and clean and has a very long service life. The disadvantages are the same as with natural leather.
Jacquard, chenille, and tapestry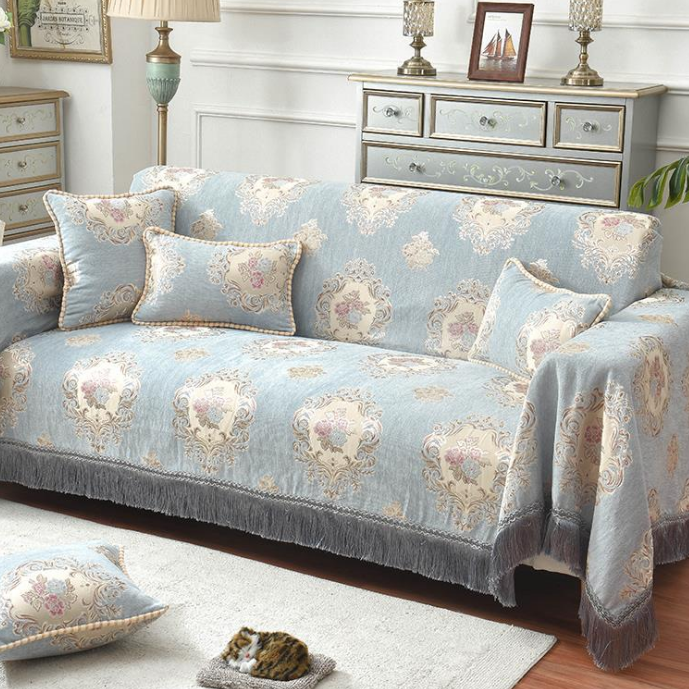 If you want to impress your guests and give the sense of sophistication and pretentiousness, then choose these materials. In addition to looking expensive, these canvases are usually interwoven with yellow threads that make them very durable.
Jacquard is perhaps one of the most complicated made fabrics. It has an extremely complex intertwining of high-strength fibers. This certainly allows for a variety of colors, designs. It has a very sophisticated and luxurious look. Extremely long-lasting and wear-resistant. However, this glamor also has its drawbacks. Although it looks beautiful, jacquard is a very hard and rough material, it literally scratches. By no means choose it if the sofa is intended for sleeping. Also, maintenance is not easy. You only need to clean it with a dry cloth, otherwise, it will lose its color.
Chenille and tapestry are very often mixed. Chenille has a slightly different weaving technology. It is very attractive and durable. There are several ways of weaving these materials and each type is characterized by a different durable value. It is quite difficult to paint it so don't expect too many shades of this material. It is environmentally friendly and can be maintained with an ordinary vacuum cleaner. This material should never be chosen if you have pets because it is very easy to pull out under their claws. He is also sensitive to the moist: it absorbs moisture very easily and dries for a very long time. You have to keep that in mind.
The tapestry allows you to play with the design of the material. It is created in a large number of colors and patterns and decorations. You can even create an original piece of furniture with this fabric. It is very elegant and resistant to deformation. It is easy to maintain, stains are cleaned with ordinary detergent, and even dry cleaning is possible. Although it sounds perfect, this material also has its drawbacks, although not too big. If exposed to ultraviolet radiation, this material can fade very easily. Also, excessive "wet" cleaning can leave a trace of the loss of color. If the sofa is really big and you sit on it too often, you should still avoid this material.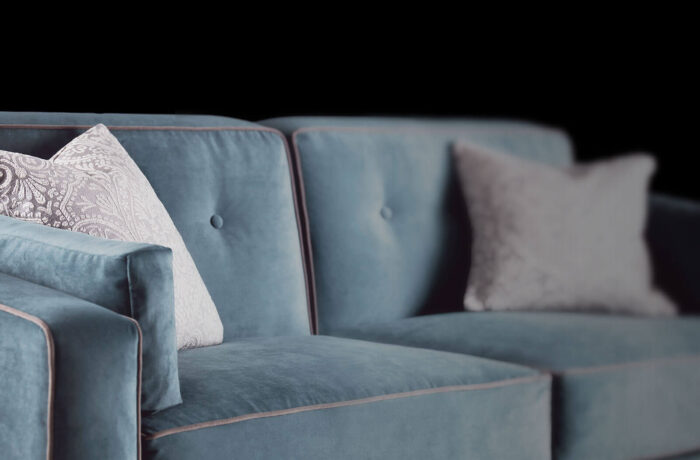 Modern technology allows us a large selection of different, attractive materials, not only aesthetically pleasing but also very strong and durable. In order to choose the right material for your sofa, in addition to the characteristics of the material itself, we must keep in mind some other things. Aesthetics and the fitting of colors and styles come first; then there is the place where the sofa will be located, and we choose the material depending on the exposure to light and other effects; consider whether you are allergic to certain materials, and avoid synthetics; if there are children in your family, of course, you will choose a material that is easy to maintain and not prone to wear and tear. We always choose natural materials for children. You can choose a whole range of special materials for your sofa if you have pets. In order not to have to change or replace your sofa after a couple of months, families with pets need special care when choosing materials.