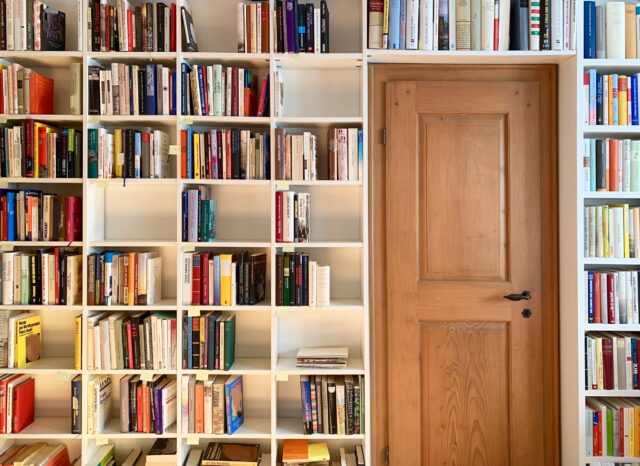 Designing a new space or redecorating an old one can come with its challenges. Often, one of those challenges is finding a stylish storage option. Keeping your home organized is always a priority, and there are plenty of furniture pieces to assist with the task. One item that you may want to incorporate into your design is a bookcase. They are just the right combination of function and fashion for your home needs.
If you have a love for reading and books, keeping your library organized is very important to you. You have different design options depending on how many books you have and the room you choose to store them. That will also help you determine what style and size will work for your home.
Tall slim that easily fit into a corner or bookcases specifically made for corners are wonderful for limited spaces and small book collections. The height allows you to store all of your books, and you may even have shelf space left over for decorations or bookends. Find one with a cabinet at the bottom, and you'll have a spot to keep those magazines that have been piling up on the coffee table.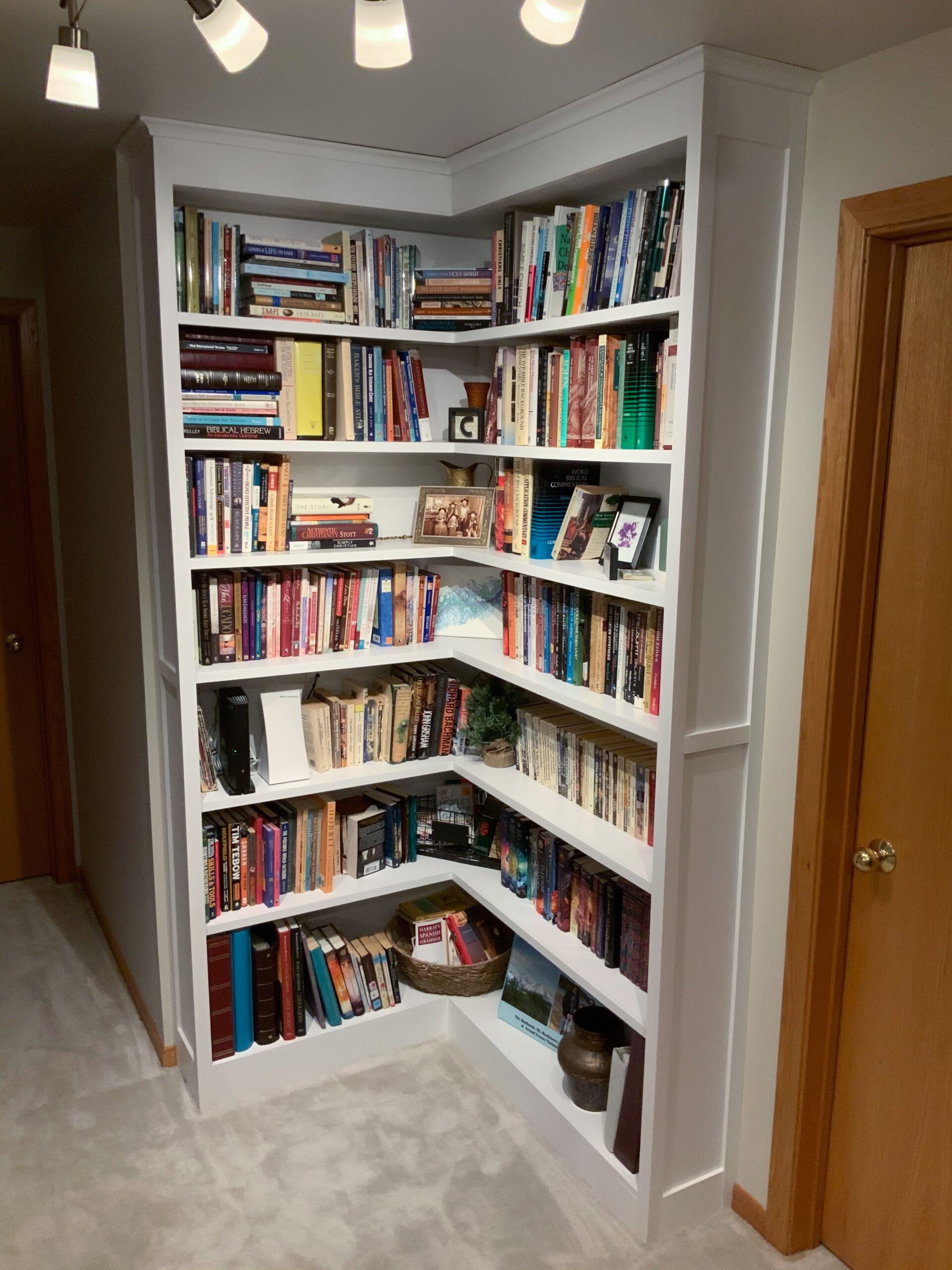 Larger book collections will need adequate shelf space, which may mean your bookcase will extend the length of a wall. In those instances, a living room, den, or home office may be the best placement for the bookcase. The grand size of these large bookcases makes them a focal point, so you'll want to select one that blends well with the current décor.
Many of them are decorative pieces and have ornate carvings that cause them to stand out. You can find one with vertical columns to break up the shelving, which creates a design of its own. Or opt for one with no vertical columns and decorate the shelves as you see fit. Place an elegant vase on a shelf after a few books to give the space a distinctive look. You may even want to stack some books horizontally to add character to the shelf.
Bookcases with doors have a very formal look. The doors add a sense that there is something precious being protected from the outside world. These pieces look great in-home offices where you may keep important files for work or household receipts for repairs and large appliance purchases. Other important documents like birth certificates, passports, social security cards, and other personal paperwork used for identification can be stored in a bookcase cabinet with doors. Double-check to ensure it comes with locks for extra security, and you'll always be able to find your paperwork when you need it.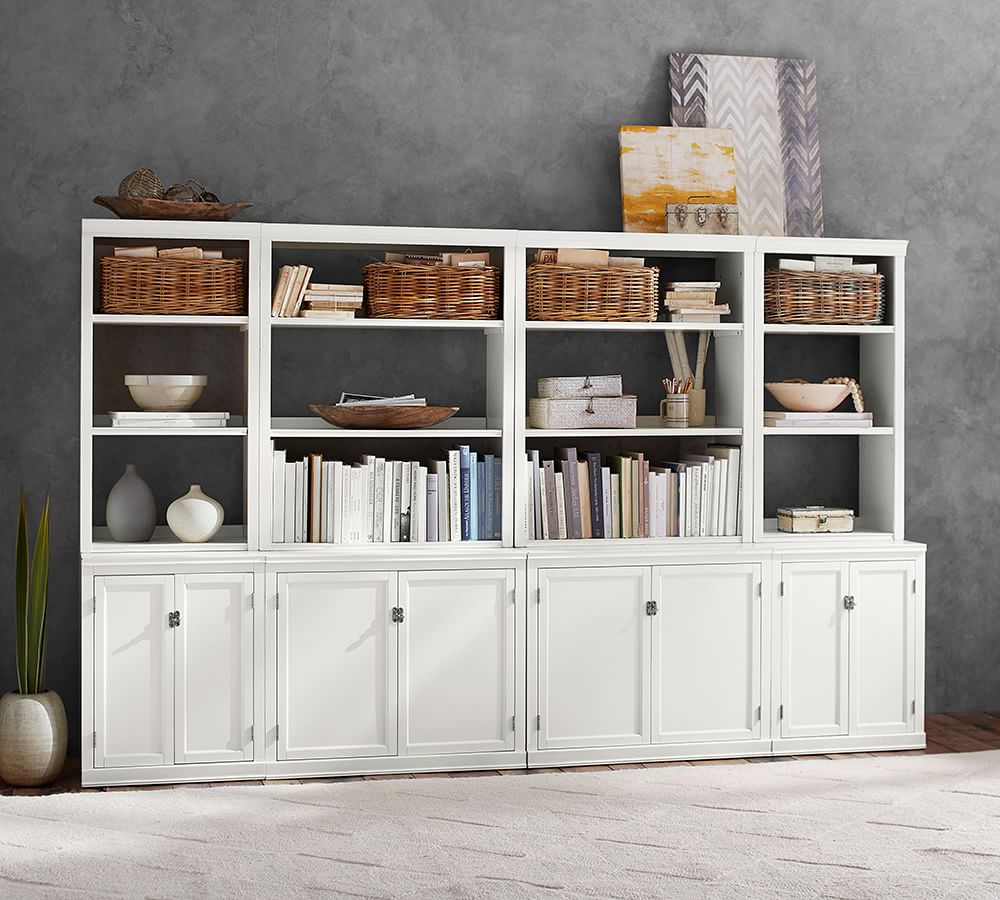 Another use for these large formal bookcases is a dining room hutch, buffet, or cabinet. The fancy china used only on special occasions can rest here until it is time for a dinner party. Or use the space to display expensive silverware and tea sets that will spark conversations among guests about their origin.
Bedrooms are other room bookcases that can make a huge difference. To find a  this for bedroom decoration, just visit the link. Once again, the size and style will depend on the amount of space you have to work with.
Larger bedrooms can accept a bigger bookcase, but you don't want it too big otherwise, it overpowers the space. The same goes for smaller rooms. Get your measurements down so you know what dimensions you should look for. Next, figure out how tall the bookcase should be. Do you have a large selection of books, or just a few? If you only have a few books, a shorter bookcase would be the way to go.
Get creative and get two to use the smaller bookcases as bedside tables. The surface space is enough room for a lamp, a glass of water, and other items you like to keep within arm's reach as you rest. And you like reading before bed; this is the perfect solution. You won't have to leave the comfort of your bed to put the book back on the shelf, just reach over, and you can then turn in for the night. Bookcase headboards also keep books you are currently reading nearby if you don't have the space for bedside tables.
Does your home have an open floor plan? Then you probably do not want a big bulky bookcase taking up space and disrupting the home's flow. Fortunately, many modern and contemporary bookcases have open designs. The lack of backing allows the line of sight to remain open and makes these bookcases perfect for distinguishing separate areas without being obvious. The right bookcase can double as a room divider.
The material you select for the bookcase should be durable and contribute to the space's overall look. If the room is furnished with large wood pieces, then a wooden bookcase would blend nicely with the décor. If the space uses industrial pieces, a bookcase with a metal frame and wooden shelves would be the right fit.
If the space has a modern look, you may want to add some flair to the room by placing an asymmetrical bookcase in the room. Clear acrylic bookcases are another option that instantly updates the room's look. They also work with any color palette, so you don't have to worry about finding an exact match.
Whether it's sleek, rustic, or antique, you should enhance the space. Remember, you don't only have to use it to store books as it can display a number of personal items that you want to show off. Family vacation photos, souvenirs from your travels, or different sculptures and masks can all be housed on the shelves. Turn one into a home for your house plants and let others see that green thumb in action. Bookcases are a great way to tell guests a little about yourself and your favorite hobbies, so don't hesitate to use one in any room.