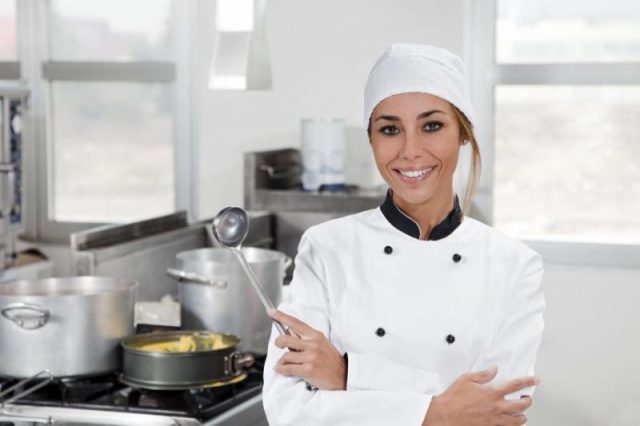 Last year, I read an article on SimplePayday about how cheap it was to butcher your own chicken. When you buy a chicken at $0.99 a pound, you get about a 50% return on all the cuts you get, not including the leftover bones you can turn into chicken stock. For the last few months, I would just turn the entire chicken into a big chicken noodle soup but now that winter is almost over, we won't be eating quite as much chicken soup.
So, I got to thinking, why not just schedule a week of chicken meals based around one chicken? We already make each one of these dishes individually, why not just schedule them in a row and just buy a chicken at a time?
There is no why not. A quick word of advice, my "recipes" are based on memory and hardly have any quantity figures. Ask my wife, I cook like this; I sort of just wing it until it tastes and looks about right. If you don't like cooking without exact measurements, just take the names of the dishes and use a site like AllRecipes to find a suitable recipe.
Chicken Noodle Soup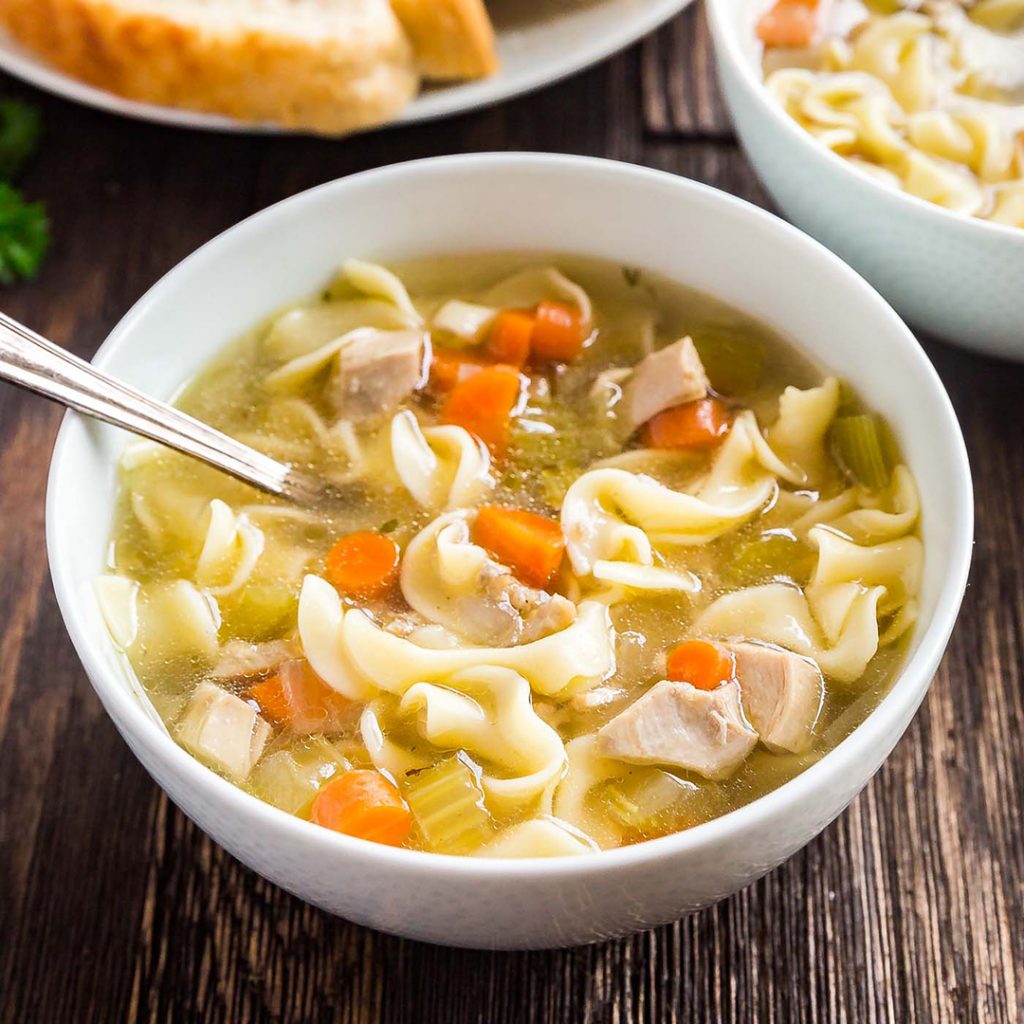 Winter is winding down, but chicken noodle soup is always a fan favorite. The basics are simple, take some cold water, put in the chicken bones, skin, and fat, (I'd chop off the smallest segment of the wing and put it in there too) then add a quartered onion, a whole mess of celery and carrots, thyme, parsley, bay leaves, and peppercorns. Boil for three hours. Finito. When the stock is nice and ready, give it a taste and add salt to bring out the flavors. Take out all the "stuff," taking care to pull off any meat you missed butchering the chicken and toss it. Siphon off the oil and toss that too. Then chop up some more carrots and celery and boil for another hour to get them nice and soft. Separately boil up some pasta, drop it in, and enjoy some chicken noodle soup! I usually just let the stock boil for three hours in the afternoon, filling the house up with the smell of chicken soup, and then have it for dinner.
Chicken Parm
Who doesn't like a nice delicious plate of chicken parm? The recipe is so simple too. My tip is to take the fillet the chicken breasts, so you're left with two breasts the size of your hand but half the thickness. Some places tell you to pound the chicken into a certain thickness, but I prefer just to fillet them and get two different meals out of it. Whisk together some egg and milk, dip the chicken in the mixture, then coat with breadcrumbs. Fry it in the skillet with some oil, and it should cook up in less than five minutes. Then slap on some mozzarella, pour on some sauce, and pop it in the oven at 350 for maybe 20 minutes, or until it looks right. Separate boil up some pasta, put on the chicken parm, and eat.
Chicken Marsala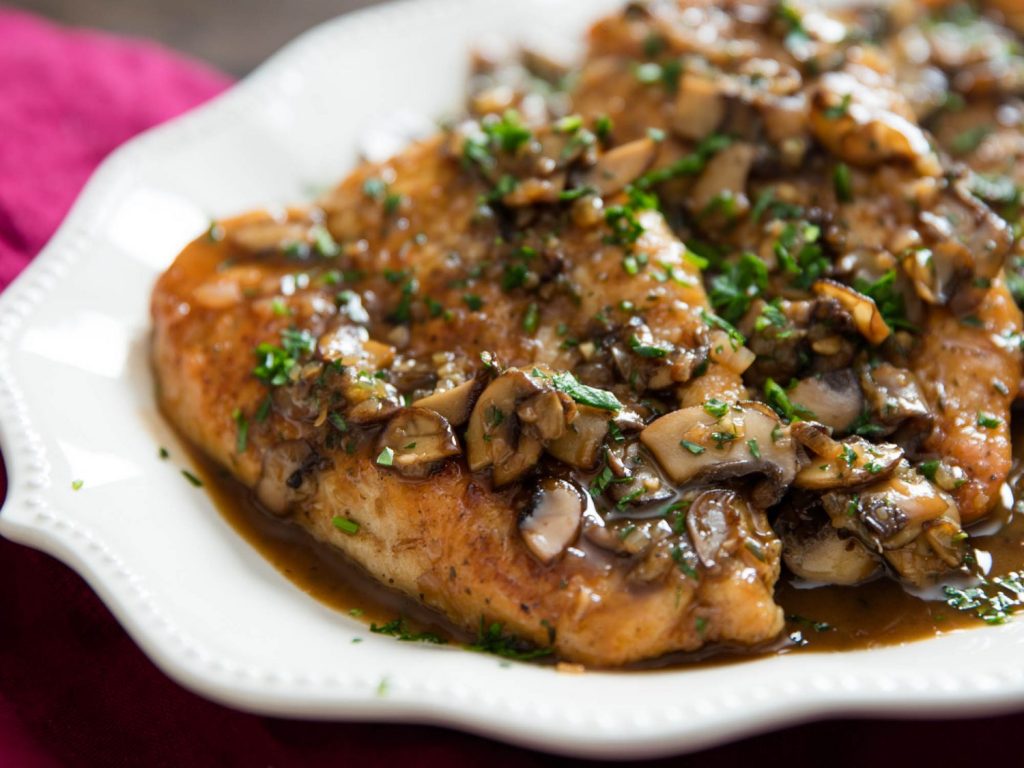 Another fan favorite in the house is Chicken Marsala. For the longest time, I thought "Marsala" meant "mushrooms" in Italian, because Chicken Marsala had mushrooms in it. No, Marsala is a type of wine and the basis for the sauce that makes up chicken marsala. The Chicken Parm and Chicken Marsala are two solid choices because they both are served with pasta, are two separate flavors, and both calls for the chicken to be pounded to a certain thickness (which we've replaced with filleting the chicken breast). This recipe is a lot easier, just coat the chicken in flour, salt, pepper, and some oregano and brown in some olive oil. You then use the juices to sauté your mushrooms and shallots. Then, pour in some water, marsala wine, and cooking sherry; simmer for ten minutes or until cooked. Serve over pasta… mmmm…
Basil/Three-Cup Chicken
After two Italian inspired dishes, let's go to the East with this next one you can make with the drumsticks. This is a dish my mom makes that I absolutely love, the three "cups" refer to soy sauce, rice wine, and sesame oil (though we always go light on the oil). Sometimes people call it basil chicken because you use basil and it adds a lot of the flavor to the dish. The recipe is a cinch too, just heat up some sesame oil and fry up garlic, ginger, and some hot peppers. After a few minutes, put in the chicken. I like to take the drumsticks and wings and chop them up otherwise two drumsticks, and two wings look kind of sad. After the chicken has cooked a bit so that it's white instead of pink, pour in a third of a cup of soy and rice wine plus a couple of tablespoons of sugar. Let it cook until the chicken has cooked through, then add some basic and scallions to give it the little extra fragrance. I always serve this with rice and the sauce is delicious.
Fried Chicken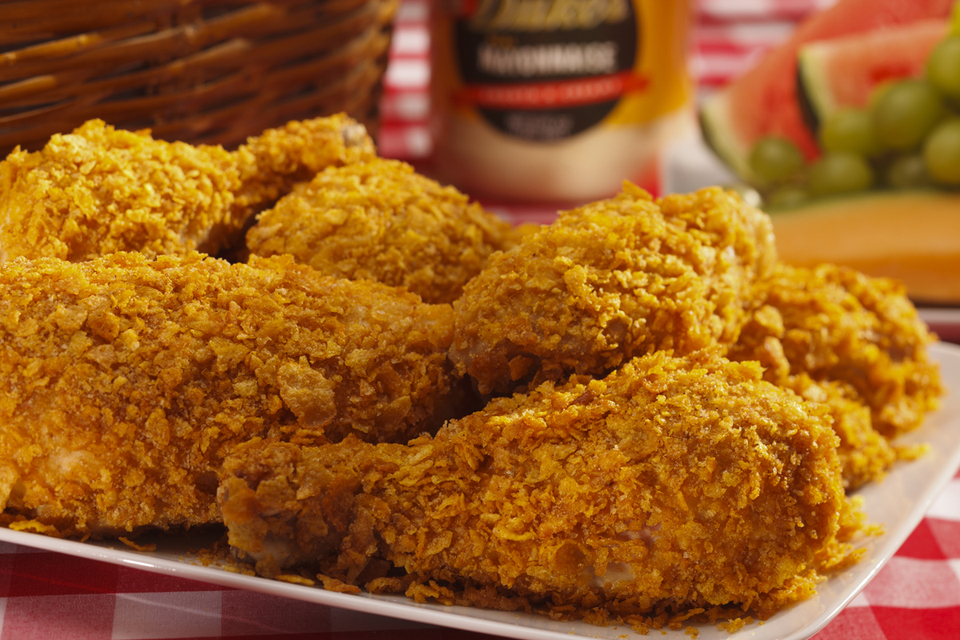 For those keeping score at home, all we have left now are the sides. If you didn't put them in with the Basil Chicken, you could always fry them up with some fried chicken! The secret to fried chicken is in the breading. I would look up some breading recipes and pick the one you think works the best for you. I like to take some breadcrumbs, flour, salt, pepper, paprika, garlic powder, and Italian seasoning (which is dried basil, oregano, parsley, rosemary, and thyme). To be honest, I use Italian seasoning because we have a huge container of it and because it's green, I can't really taste it. Dredge the chicken in some whisked egg, coat with the breading mixture, and fry (we bake it in the oven on 350 until we think it's cooked, then broil it for a minute on each side to get it crispy).
There you have it, five meals out of one chicken! Not only will you save cash but you'll be healthy to boot. Leave the credit cards in your wallet also as this will save you £'s from eating out and takeaways.