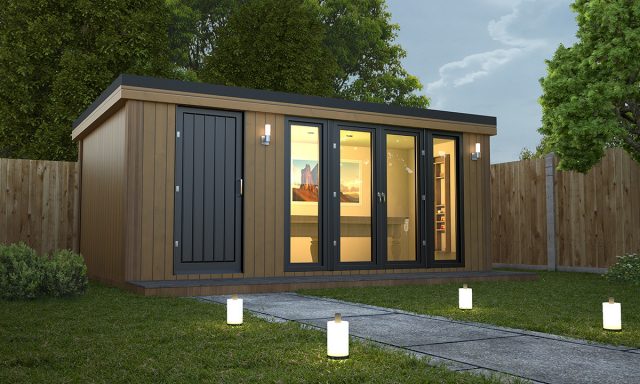 Having that extra space of your house, but that is unique and special in its own, part a house part a garden, is always great. Many families want to have this commodity near their houses, which can be used in a variety of ways. It's all up to the host. But, you just can't go ahead and make a garden room without proper thinking. You need to know what you want, what your desires are, and above all, what are your possibilities. This is why we have decided to share these four things to know before building a garden room – 2023 guide. By following the points we listed for you, there shouldn't be any mistakes in your latest endeavor.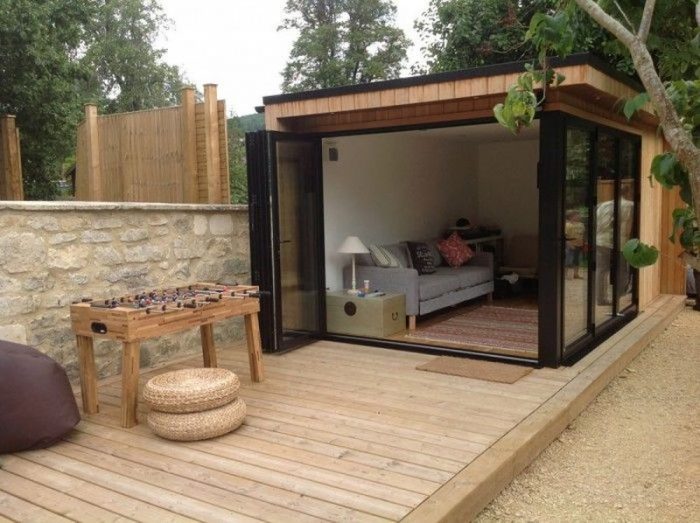 One thing that you need to keep in mind is to make your outdoor room with quality materials so that it can be used all year long. This is why you need o take good care of insulation and glazing. Furthermore, you need to select an appropriate style that will go with your garden and house the best. Styles and sizes do matter the most. More about that will be discussed in the segment below. But, before we come to that, let's talk about location.
Select a Location
Of course, this is going to be the first thing on our list. You can't plan a garden room without knowing the exact location of where you are going to put it. Before you make a final decision on the place, you need to come to an arrangement with yourself on the subject of the precise location. The question is if you want it separated from the house, or you'll have it attached to your home.
According to Absolute Tiny Houses, in case you own one of these small homes and you want to have a garden room built, perhaps it is better to separate it a bit. This will be a nice addition to your home but also, by placing it alone, you will have a feeling as if you've changed your entire surroundings and not just went from one room to another.
When you know this, then it is time to think about the view you want to have, which would consequently prompt the matter of windows.
The part with windows is rather essential, as you'll want enough sunlight, but you also need to take care of overexposure. Once you are settled on this, you need to take care of things such as how your new garden room affects your yard, your neighbors, if it is secluded, do you have a proper path leading to it and do you want to surround it with trees or other plants. Besides the location, you also have many other things to think about.
Pick a Style
You probably have your mind set on a preferable style, but in a case you don't, there are two options you can pick from. We are talking about contemporary and traditional styles. Both are great, but you eventually need to settle for one, and here are the basics you should know.
Crisp lines and massive glass panels are what you get with contemporary style. The roofs that come with this model are either single pitch ones, or they can even be flat-roofed. On top of these, you can, if you like, put vegetation that would make it super natural. Most of these come painted in the color of western red cedar, with pieces of this tree used in the build-up. The cladding can be either vertical or horizontal, but this is also your choice, and it depends on the model you pick for your garden.
Hipped and gable roofs covered with cedar pieces of shingles or clay tiles are what beautifies the traditionally built garden rooms. Both windows and doors come in a conventional casement style. Another part of the traditional style you'll find adorable in these garden rooms is balustrades and verandas. Cladding can be a thing of your desires as you can pick from groove, tongue, and shiplap tapered weatherboard. These can be built in neutral and natural colors, but you can also go with whatever paint color you'd like. If you can't settle for either of these styles, maybe something from ModernGardenRooms is what you are looking for.
Get Legal
Once you have settled on the location and the style you want, we need to move to the legal side of the business. While the two things above are essential, you should not ever forget about the legal matters that follow the building of a garden room. You might even consider starting your journey towards a new outdoor room with this point. There are legal requirements needed in order for you to create a project like this one, and you must fulfill them all. In most instances, you won't have to get planning permission for your garden room, but you need to know this for sure before you start.
In most cases, you'll want your garden room near your house and in your own yard, and you might forget that you need a permit to built something even in your own yard or as a part of the house. So, a quick checkup with a planning office won't do you any harm. No one will do this for you, so don't rush with the building before you are sure that you are allowed to commence. If you build one without permission in case it is necessary, your outdoor room might get torn apart. You do not want this to happen.
Will it blend with the garden properly?
Once you build your garden room, it would become the centerpiece of your garden. Because of this, before you created it, and during the process, you need to pay attention to the surrounding landscape. If you want for it to be perfect, be sure to blend it with the landscape. This shouldn't be too complicated for anyone, as all you need to take care of small details such as flora and fauna that you have in your yard of the color of the stains.
Conclusion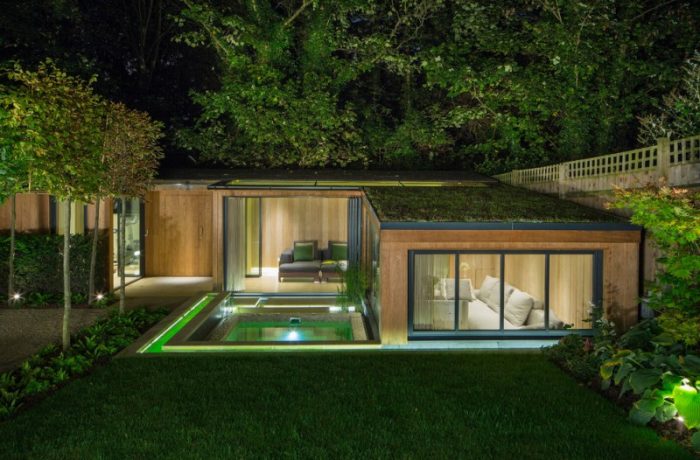 Building a perfect garden room shouldn't be too difficult if you follow our advice. We have shown you the most critical parts of the outdoor room building in a few simple points. All of these are here to offer you the way. With a bit of creativity on your part, you can build a perfect garden room in no time.