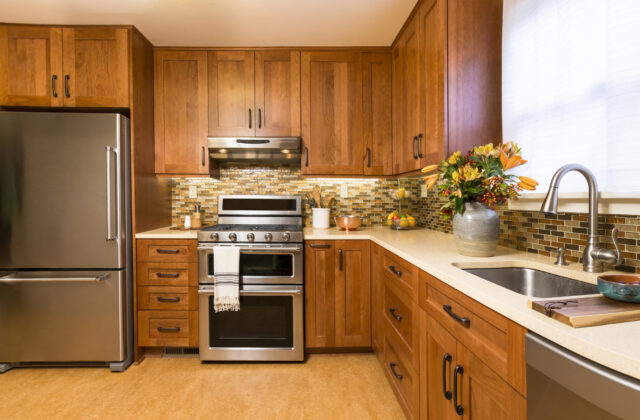 Like last year, this year the new is a normal everyday life that is surrounded and accompanied by the pandemic that shook the whole world. Although at the beginning we thought that everything would be over by next year, we are already at the end of the first quarter of the year, and unfortunately, our lives are still not in the form they were before the pandemic. We have learned to be very careful and considerate with our health, our time, with our environment. We have established, like it or not, more than enough time to get to know ourselves, to expand our interests, and to find a way to do everything we do outside our homes, in the company or not, from home. The first and also the biggest challenge was working from home. We were all used to the way to work, buying breakfast and coffee going on, our offices, colleagues who support and help us in our work on a daily basis and it all disappeared overnight. So, our dining table turned into our workplace, our family became our colleagues, our kitchen turned into our favorite cafe.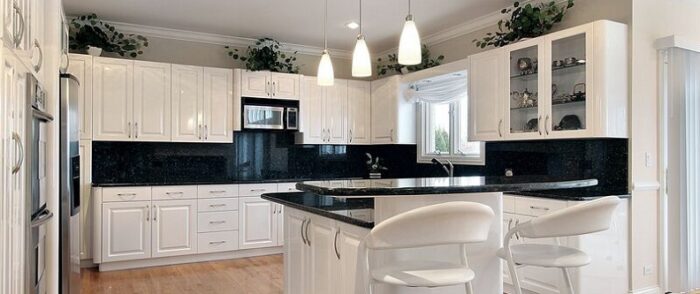 We started to get to know ourselves and find new interests to fill our time with, despite exercising and cooking, we devoted ourselves to everything we wanted to do and fix at home and so far we have not had time (or a very big desire, to be honest) to change. And since we changed the closet, changed the layout of the living room, turned the garden or balcony into a place full of beautiful flowers and other plants, it's time for the kitchen, because realistically, 14 months of a pandemic is quite a long time. Normally, the kitchen and the kitchen elements do not change often as we change the color of the walls or the covers and the curtains in the living room, so we do not have much experience in choosing the elements for our new kitchen. Given the situation with the pandemic, here are the pros and cons of buying kitchen cabinets online:
1. PRO: You can make а choice in the comfort of your own home
Considering all the possible options by simply using the possibilities offered by the internet while enjoying the comfort of your home sounds ideal, right? Instead of spending hours and hours walking around the shops and meeting with potential contractors for your kitchen cabinets, you can get all the ideas and opportunities served with one click on your computer or smartphone. Additionally, you have all the descriptions and classifications for the materials and color combinations that you can include in your new kitchen. You can even combine styles and materials with few simple clicks. Also, you can compare the prices and choose the best supplier that fits perfectly in your budget range, and check different online services like Kitchen Cabinet Depot to get some additional idea of what do you want.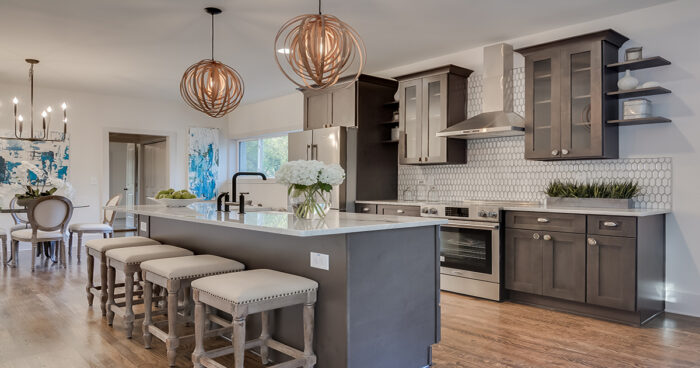 2. PRO: You can stay safe and healthy
One of the best ways to protect and prevent the COVID 19 virus is to stay home and avoid going to crowded places, such as shops and shopping malls. Given that we have learned to make a lot of everyday purchases online, from shopping for food to taking foreign language courses, why not take the opportunity to shop online for your kitchen items as well? This way, you will not be exposed to the risk of contracting the virus and you will protect yourself and your loved ones. Additionally, you will save a lot of time and even money as you will not need to use transportation to get to all the shops before deciding which kitchen cabinets are the right choice for you.
3. CON: Measurements and assessment
Once you have decided on the material, color, and style of your elements, it is time to dedicate yourself to measuring the space intended for them. In addition to the fact that you will need a good gauge and a good estimate of the space, you must be very careful when measuring, because even the smallest inconsistencies can be a big problem when assembling and arranging the elements. Give yourself more than enough time to complete this task and if possible ask for help from your loved ones. If you are unsure of the measurement and evaluation, it is best to consult the point of sale where you want to order your kitchen cabinets. Online stores almost always have a hotline for their customers or an email address where you can address your questions, uncertainties and get professional advice. When you are sure of your measures, do not forget to write them down. These numbers and values are usually not integers, so you may have difficulty remembering. Always have a piece of paper and a pencil with you where you will clearly notice exactly what and how much you have measured. Have in mind that materials on pictures are often different in real-time. Choose some material that you have already touched and used.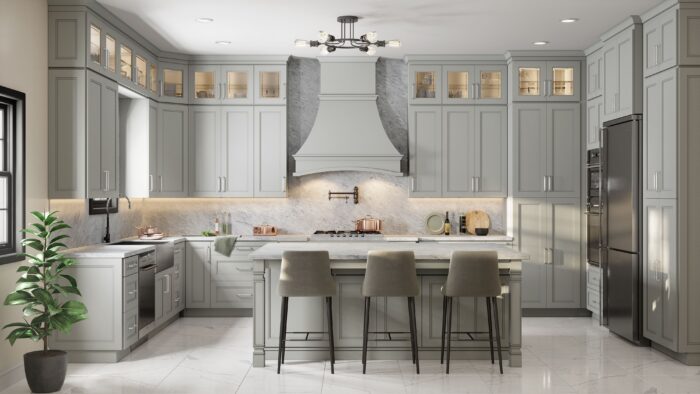 4. CON: The setting up
This is perhaps the most difficult part of the whole process. Too often, online orders do not include item placement, especially now that physical contacts and home visits are kept to a minimum. Keep in mind that the setting up option may not be available at all, which may have a positive effect on the price of the products, but that does not mean that it is easy to do. Before making your online order, take a good look at the options offered by the online shop and consult and think carefully about how ready you are to complete this task yourself. Keep in mind that the experience of setting up a coffee table you saw in commercials is not always enough to just be able to install a kitchen.
Also, a new kitchen is a big investment that costs a lot of money, so you do not have much room for mistakes and do-overs if you buy or do something that you are not sure you will like and will be useful afterward. And so, you start to look for different types, styles, colors for your kitchen. That's why you have to keep in mind these things we mentioned above and be careful when buying cabinets online.